Last Updated on July 7, 2022 by Aswetravel
Best Hikes in North Cascades National Park – The North Cascades National Park is in Washington state in the Pacific Northwest and has a lot to offer. The views from Highway 20 are amazing, and the overlooks located all over the mountain passes and lakes are breathtaking. But the best way to see this park is to go on the hiking trails.
It is difficult to truly grasp the majesty and beauty of the North Cascades National Park unless you hike the trails, and it's better to hike in the higher elevations in this park. While these high hikes are challenging, the views at the top are a reward in themselves. You get to see snow-capped mountains as far as the eye can see from all directions atop the mountain.
Best Hikes in North Cascades National Park
To this end, here are a few of the best hikes to go on while at the North Cascades National Park.
Stehekin Valley
If you decide to go to Stehekin Valley, note there is no road you can take to get there. You can only get to the valley by boat, horseback, or on foot from Chelan. That said, once you get to Stehekin, you have the opportunity to either stay in a lodge or camp. From Stehekin, you can then backpack or take day hikes into the interior of the park.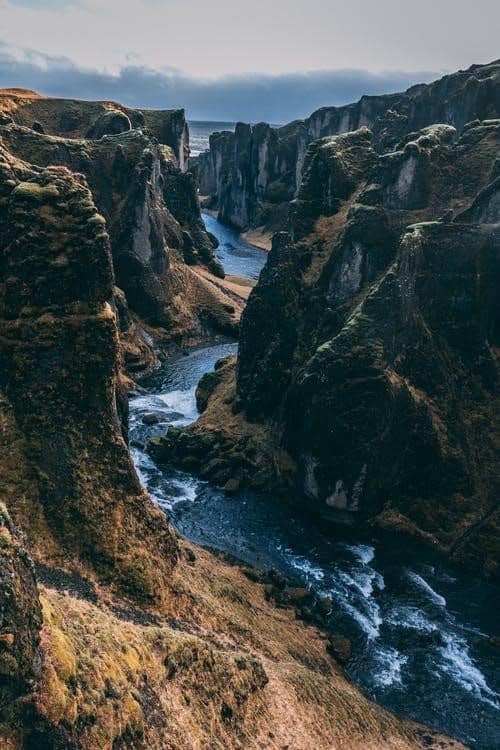 Rainbow Loop
Rainbow Loop is perhaps the most popular hike to take part in around this part of the North Cascade National Park. Not only is it a moderate trail, but it also provides you views of Stehekin Valley, Rainbow Creek, Lake Chelan, wildflowers, and surrounding mountains, all from the trail. Note that it is a moderately long trail, and it takes about four to six hours to complete this almost seven-mile trail.
Okanogan-Wenatchee National Forest
The hikes in this area are located on Highway 20 and are just on the outer limits of the North Cascades National Park.
Hidden Lake Trail
Hiking the Hidden Lake trail takes you across barren rocky terrain and alpine meadows to a remote, deep blue lake. On this hike, you will experience amazing views of the North Cascades range and expansive views of Boston, Forbidden, and Sahale peaks. On this fantastic hike, you get high alpine scenery and a visit to a gorgeous lake, so you don't miss out on the thrills it presents.
Hidden Lake should be the first trail on your list if these things appeal to you. Note that this trail is about nine miles long, and it isn't for the faint-hearted as it is one of the most challenging trails with the toughest terrains in Northern Cascades National Park. Expect to finish this hike in about five to seven hours. You can access it by taking the Cascade River Road for about ten miles and then turning left onto the Hidden Lake road, also known as Sibley Creek Road. You should follow this 4.5-mile road to the end to meet the hike's trailhead.
Cascade Pass and Sahale Arm
This trail is perfect for those who can only visit North Cascades National Park for a limited time. This hike is one of the best hikes in the park. You get the chance to hike through wildflower and heather fields and evergreen forests. You might even see mountain goats, marmots, and bears. Once you get to the Sahale Glacier Camp, you can enjoy beautiful views of Doubtful Lake as well as layers upon layers of snow-capped peaks.
Note that the Cascade Pass and Sahale Arm hike is extremely difficult and can last up to 12 miles. However, once you begin, you will discover why it is one of the best hikes in the entire park. Expect an elevation gain of about 4,150 feet and the hike to last anywhere from five to 7.5 hours. This hike's trailhead begins at the end of Cascade River Road.
Hikes on Cascade River Road
This hike is on Cascade River Road, a 23-mile long road. Note that the last 13 miles of the road are unpaved. You can access the route in Marblemount, ending within the North Cascades National Park boundary. You can only access the last 3 miles of the road a couple of months in the year, from July to October.
Cutthroat Lake Trail
Cutthroat Lake is another famous lake in the North Cascades National Park, but it isn't as glamorous as other lakes on this list. However, if you can only visit one lake, Cutthroat Lake isn't a bad option. To get to Cutthroat lake, you will need to take a relatively easy walk through the forest. One good thing about this hike is you get to cross the footbridge before you get to the lake. Depending on your pace, you should be able to finish it in about two to three hours as this is an easy four-mile hike.
Blue Lake Trail
Blue Lake is a great addition to just about any hiker's itinerary. It is a relatively short and easy hike lasting just 5 miles. The terrain is moderate, making it an excellent choice for hikers of different ages. The majority of the walk brings you through an old-growth forest, and the trail terminates at Blue Lake, which as its name states, is a brilliantly blue lake surrounded by imposing mountains. This peaceful walk lasts about three hours.
Rainy Lake Trail
The Rainy Lake trail shares the same trailhead as the Maple Pass Loop. However, to get to Rainy Lake, you will need to walk a paved path that leads to a lake viewpoint. This two-mile hike is exciting, and it only takes about an hour to complete. Once you reach the end, you get a great view of the lake beyond the North Cascades National Park.
Maple Pass Loop
The Maple Pass Loop is a trail said to offer nearly everything you could need from a trail, including old-growth forests, wildflowers, panoramic views of the park, and, of course, an alpine lake. And while the trailhead isn't in the borders of the North Cascades National Park, it does bump against it. From its highest point at 2,220 feet, you can expect to have stellar views of the park.
You will also get a great view of Anne Lake; however, the primary drawback for most hikers has to be the mountain views. Completing this hike of 7.2 miles lasts about five hours, and hikers should note that this is not an easy trail as there are difficult sections.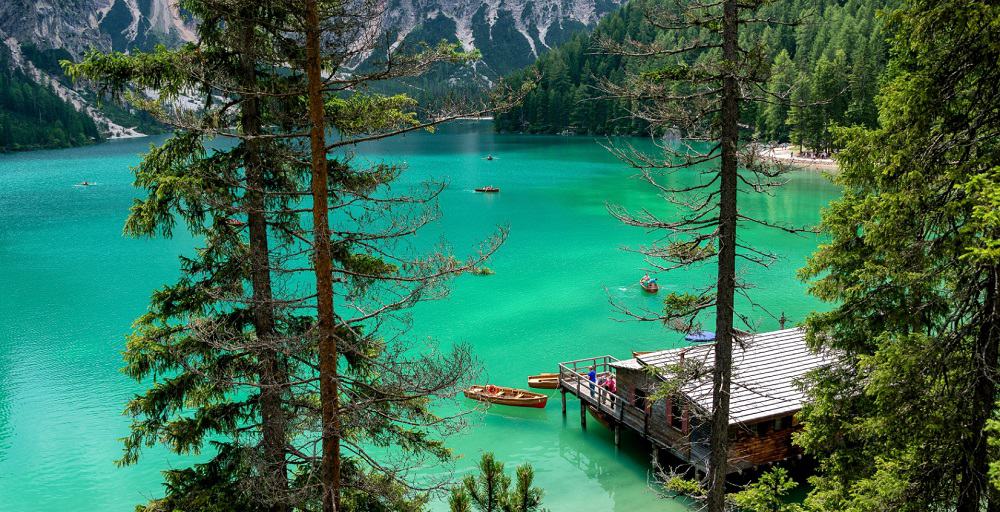 Ross Lake National Recreation Area
You can find the hikes highlighted in this part of the article in the Ross Lake area just along the North Cascades Highway.
Thunder Knob Trail
The Thunder Knob Trail leads to the beautiful views of Diablo Lake. This trail begins at Diablo Lake and is family-friendly. Its proximity to the lake means you can take some time to relax at the lake. You can also do some kayaking paddle boarding and lay on the beach before and after your hike.
This mid-length trail is 3.6 miles and can be covered in two to three hours. The terrain is also easy to moderate so that anyone can hike it. You can expect an elevation gain of about 425 feet when climbing.
Thornton Lake Trail
Thornton Lake is a remote lake surrounded by beautiful rocky peaks. Its trail starts slightly easy with a level walk through the thick forests. After the trail's gradient inclines, you then have a short descent to where you are standing right on the lake's shore. This hike is one that you can do in a day. You can also get a permit to camp at the lake overnight. The total walk is about 10.4 miles and can take five to eight hours to complete.
Note that this hike can be strenuous. To find this trail, you only need to head to the North Cascades Highway located 11 miles east of Marblemount. Then drive on the Thornton Lakes Road for about five miles until you get to the beginning of the trail. Considering that you have to travel an unpaved road, low-clearance vehicles are not recommended.
Ladder Creek Falls
You can find Ladder Creek Falls just a short walk from the Trail of the Cedars (also on this list) located in Newhalem. To reach the start of this trail, you will need to cross the narrow suspension bridge near the Gorge Powerhouse before following the loop trail to the Gorge Lake waterfall's viewpoints.
You should note that sections of this trail are steep; however, handrails and paved steps make those sections easier. It is a short trail at just 0.4 miles and takes about 30 minutes to complete, making it easy. You should also note that using Google Maps to find the correct course can cause you to get lost. You will have to use the park's map to find the path accurately.
Additionally, it is worthy of note that Ladder Creek Falls is situated just behind the Gorge Powerhouse on the Skagit River bend. To gain access to this trail, you will need to cross a different suspension bridge.
Trail of the Cedars Nature Walk
This trail is a short and easy one that makes a loop around the Skagit River. Hikers can walk through the old forest that looks like the temperate rainforest of the Olympic National Park. While this short hike is a fun way to see nature, you can skip it, especially if you have been to the Olympic National Park. This trail lasts about 0.3 miles, making it one of the shortest trails. It takes about half an hour to complete, and you can find it near Newhalem.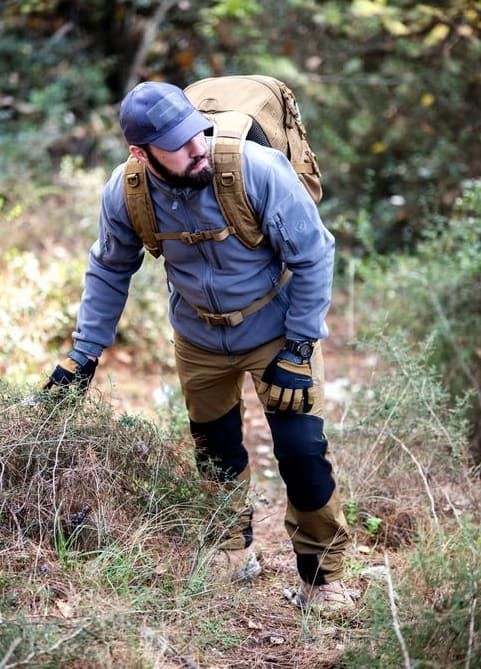 Desolation Peak Trail
You can access the Desolation Peak trail by boat or hike the East Bank Trail for an extra 16 miles. You can find Desolation Peak on Ross Lake, which provides excellent views of the park. It can be a pretty challenging and steep hike to get to Desolation Peak; however, once you can get to the top, you are blessed with beautiful views of Ross L, Little Jackass Mountain, and Skagit Peak.
At 9.4 miles, it is one of the more strenuous trails to hike in this park. Note that it takes about seven hours to finish this hike. However, this time doesn't take into account transportation to Ross Lake. If you are not good with heights, you might want to skip this hike as it gains about 4,400 in elevation.
Alaska Cruise ~ Guide to Princess Cruise to Alaska
Best Time to Visit Seattle
Alaska Shore Excursions Guide for Deciding What to Do While in Port
Glacier National Park Camping
Best Time to Visit Glacier National Park
Yosemite Hiking Trails
Best Time to Visit Yosemite
Best Death Valley Hikes and Tips for Hiking Death Valley
Things to Do at Mammoth Cave
Best Time to Visit Sequoia National Park
Best Hikes in Bryce Canyon
Best Time to Visit Death Valley
Best Time to Visit Acadia National Park
Best Hikes in North Cascades National Park
11 Things To Do In North Cascades National Park