Earning Money for Travel – Do you dream of traveling the world, immersing yourself in foreign cultures and exploring exotic landscapes?
For most people, the idea of world travel stirs the imagination and fires the soul.
Unfortunately, for most it is also extremely difficult to manage on a tight budget.
If you have been putting off your dreams of world exploration because of a low bank account balance, maybe it is time to refresh your financial perspective and start taking a proactive approach.
There are a number of steps you can take right now to potentially amass enough money for a budget excursion to a distant land.
Here are a few traveling abroad hacks!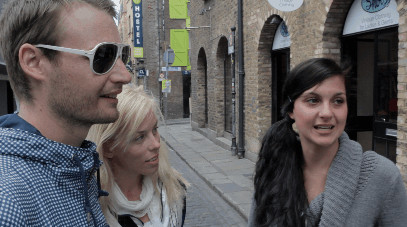 Start Budgeting Your Life so You Can Save and Earning Money for Travel
First of all, if you do not actually have a budget, you need to start here.
An astounding number of people skip out on this because it takes a lot of time—but you might be surprised at the payoff.
You should sit down at least once at the same time every month to take a long, hard look at your finances, including both the income you have earned and the expenses you have made.
If you are not earning a lot of profit each month after expenses, it is time to start figuring out areas where you might be overspending.
Can you reduce your cable bill by switching to another company?
If you start preparing food a different way, could you cut grocery expenses down?
Any money you are able to save up through this process can be set aside in an envelope labelled "vacation!"
Let Go of Your Vices
Unless you are living on next to nothing (and perhaps even then), you probably have some regular expenses which are not strictly necessary, and which do not necessarily add a lot to your life.
Most people for example spend a substantial amount of money on alcohol and many do the same with cigarettes.
Vices can take other forms as well.
Perhaps you eat out more often than you need to, or maybe you hit the shopping mall a little too often.
Next time you are tempted to spend money on something which you do not really need, ask yourself what would make you happier—another bottle of wine, or money in your trip fund?
Over the course of a year, you may be amazed what you can save.
Prepare for your holidays, and you will find a way.
Consider Investing To Grow Your Nest Egg
Another thing you can do to boost your overall income is start investing your money.
You may have to start small, but that is easy to do now with online brokerages which allow you to trade stocks, currencies and other financial instruments even with a low minimum deposit of just a few hundred dollars.
It does take time to grow your investments, but once you do, you will have far more funds available for travel—and a lot more financial security overall.
Think About Getting a Travel Credit Card
Another excellent way to save money on travel is to get a travel credit card.
This is a type of rewards card and travel credit cards which allows you to earn points that are redeemable for accommodations, airfare and other travel-related expenses.
Some cards also provide you with bonuses on sign-up.
Just keep in mind that not all travel credit cards are equal, and some of them do have a lot of strings attached in the form of interest and fees—including foreign exchange fees.
For that reason, if you are thinking about getting one, you should definitely start out by doing your research.
This will help you to find a card with the friendly terms you need to maximize your savings.
Find Ways to Make Extra Money
If you have cut down your expenses as far as possible and you still do not have enough money to travel, it is time to look at your income and see what you might be able to do there to improve your situation.
It is quite challenging to boost your income since it's not always as easy as just asking your boss for a pay raise (though sometimes it is).
But you will find that there are surprisingly many opportunities to earn some extras cash cash on the side.
In fact, here is a list of more than 60 ways you can potentially supplement your income right now.
You might also what to get a business logo if you are going to start a travel blog, here are our business logo hacks.
Remember, even though a lot of side jobs may only pay you sporadically, you do not necessarily need a lot to finance a short trip now and again—just a few hundred or thousand extra dollars over the course of a year.
Keep in mind even just $20 a week adds up to over a thousand dollars within a year.
Rent Instead of Buying
You are finally going on that fantastic trip and need certain equipment… maybe a camera or a bicycle?
Rent it instead of buying.
Also awesome, you can rent out your belongings to earn extra money for travel.
Look into Cheap Travel Opportunities
If you plan ahead, you will discover that there are a lot of budget travel ideas which can help you to reduce your costs while you are on the move as well.
For example, you can fly with a budget airline which does not allow more than minimal baggage and which potentially could save you hundreds of dollars.
At your destination, instead of renting a car and staying in expensive hotels, you can instead rent a motorhome and combine your accommodations and transportation costs.
Travel Nearby
One way you can save money toward future travel is to think carefully about where you will go on your next trip.
The thought of travelling halfway around the world may be exciting, but what would you rather do—one international trip every few years, or perhaps several vacations per year within a close geographic area?
If you travel near where you live, you can save a lot of money, potentially allowing you to hit the road more often.
And you can enjoy some of the incredible experiences you will find in your own area.
Traveling on a Tight Budget is Challenging, But Not Impossible
When you have big dreams of travel but no way to achieve them with your current income and expenses, it is easy to feel frustrated. It is way too tempting to give up.
But there is no need to give up, because travel may be possible for you even with a low income.
Look for ways to earn extra money, cut expenses, and check into cheap travel opportunities.
Think about saving, investing, and getting a travel credit card. Applying for a Visa Waiver
Another option is to look into what's the best bank to avoid ATM fees while traveling so you can avoid unnecessary fees while traveling as well.
All of these methods combined could give you what you need to start travelling the world sooner than you think!
Quitting Your Job to Travel the World
Quitting Your Job to Travel the World, most of us at some point have gazed out of the window at work onto another grey and dreary day, and wondered what it would be like to spend our lives traveling through exotic locations and soaking up the sun on the beach.
With bills to pay and lifestyles to fund, for most of us it remains a dream.
But what if you could have both?
Here we take a look at some innovative ways to make a living travelling the world, and some of the people who've made a success of it.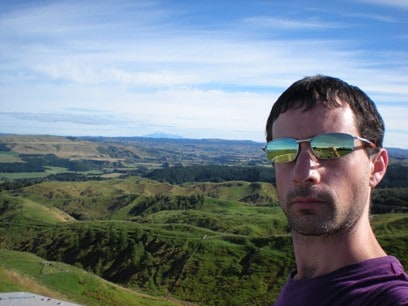 Show and Tell (and Sell)
Seven years ago, Gareth Leonard had a comfortable, $50,000-a-year marketing job, but at age 25, he wasn't fulfilled and knew office life wasn't for him.
He quit his job and bought a one-way ticket to Argentina, where he worked as a bartender and set up a website to share his stories with his family back home while he waited to come up with a business idea.
However, his business was already growing.
By the time he moved on to Colombia, his blog posts were attracting far more attention than just that of his family, and he started getting offers from brands and advertisers wanting sponsored posts and reviews.
Today, through his travel blog Tourist2Townie, Leonard makes his living by sharing his stories of living in different communities throughout the world, including Brazil, Australia and Thailand.
He works with major brands and even tourist boards, and makes more money than he did in the "safe" job he quit, calling his experience "the most exciting thing in the world".
Examples of earning a living while traveling
Matthew Karsten wasn't even in such a fortunate position before he began his travels.
In 2009 he realized he wanted to travel the world, inspired by two friends who were doing just that incredibly cheaply.
Sick of having to work two jobs to make ends meet, Matthew started formulating a plan to fund his travels.
He sold his car, cancelled his gym membership and stopped going out to bars and restaurants.
Within a year he'd saved $7,000, as well as making up to $2,000 a month from researching and writing how-to guides which he sold online, funding his trip to Guatemala.
He then put his writing skills to good use by developing a travel blog and offering companies he admired long-term content partnerships.
In addition, he licenses the photographs he takes on his travels for commercial use; they've been bought by tourist boards, holiday companies and even the National Geographic.
Matthew's blog has become so popular that some countries have paid him to visit and write about his time there.
He now makes six figures a year.
"I still travel the world on a budget," he says, "but I'm also able to save money.
Or splurge on the occasional expensive experience."
Become a House Sitter
Canadian couple Dalene and Pete Heck had safe corporate jobs and a comfortable house in the suburbs when in 2007 a series of personal tragedies led them to realize there was more to life, and they were determined to discover it.
Since 2009 they have perpetually traveled the world as professional house sitters, a career that has allowed them to experience life and get to know the locals in a huge variety of locations including Bolivia, Greenland and the Sahara Desert.
They have no regrets about switching their sizable home for a suitcase.
As Dalene says, "We went from scraping the bottom of life's deepest hole to blowing the roof off the top.
And we have no plans to slow down.
This life is too good."
Trade on the Stock Market
It's not a career choice for the faint-hearted, but it's worked for Marcello Arrambide, who quit his job in 2009 to travel the world working as a day trader on the stock market via phone and internet.
Since then he has visited over 80 countries across all seven continents, and his career not only funds his travels but also earns him a healthy income.
"I consider myself the luckiest person in the world to have complete freedom," he says. "Location freedom, time freedom and financial freedom."
Take a Workation
If you want the best of both worlds, and your job is mainly phone and computer based, why not transfer it to another part of the world every once in awhile?
It works for independent entrepreneur Vanessa Van Edwards and her husband, a marketing manager.
They started asking themselves why they were tied to the same office every day when modern technology allows them to do their jobs from anywhere in the world?
Vanessa explains, "We set out to find a way to develop our careers while travelling the world – and without breaking the bank."
Armed with their laptops and mobile phones, they set off for their first "workstation", and today they have taken their virtual office to 24 different locations around the world.
Or you could…Teach
Teaching English as a Foreign Language can be a great way of experiencing life in other countries, and you don't need to speak the local language in order to do so. You can travel a lot by teaching English.
Freelance
If you have a skill, particularly one that's all or part of your job back home, you can offer your services as a freelancer while you travel.
This can work especially well if you are a hairdresser, personal trainer or beauty therapist, as there are always openings for these jobs in hotels.
Otherwise, make as many friends as you can in the area, as word-of-mouth references go a long way.
There are plenty of freelance opportunities online, especially in digital.
Work in the Travel Industry
All tour operators employ holiday reps on a seasonal basis, which will keep you in one location for around six months, so it's ideal if you have an idea of where you want to go.
There are also usually plenty of openings for bar and waiting-on staff in holiday resorts and on cruise ships.
Before you escape
Find destinations that are cheap to live, South East Asia for example.
You want to find dirt cheap rentals which will be your main expense.
Make sure you have a reserve fund in case things go wrong, having an accident while drunk for example may invalidate your travel insurance!
Try and build a variety of income streams in case one drys up.
You really don't want to go home early!
Don't listen to anyone who says you are 'just escaping.'
Travel is one of the most rewarding things you can do in life.
How to Travel a Lot by Teaching English
Travel A Lot By Teaching English: A lot of people ask how I travel so much, and I don't really have ONE answer, as I've gone through many different venues to do it — the military, volunteering, studying abroad and now teaching English.
But if you want to travel long term, and get paid too, teaching English is the best way to go…Full-Time RV Traveling Hacks
Travel A Lot By Teaching English
Qualifications to Travel a Lot by Teaching English
It's actually quite easy to get into.
The only real qualification you will need is a Bachelor's degree- in ANYTHING.
If you want to make above the minimum, and have more opportunities, you can also get a certification to teach English as a foreign language.
It's not a necessity, and actually some places will even pay for you to get certified.
I personally wanted to know what I was doing, so I chose to get a Maximo Nivel TEFL cert before I went.
One thing I always get asked is if you need to know the country's native language to teach.
The answer for 90% of jobs is no.
They prefer the students to be completely immersed in English so it's an added bonus that you are not conversant with their language.
Do you need teaching experience
Experience doesn't matter for most jobs. But if you do have teaching experience, you will likely get paid a lot more.
For example, someone with a Master's and two years teaching experience can make $5k+ per month in the Middle East.
Note: There are a few countries that will let you teach with only an Associate's; Taiwan and the Philippines, I know off the top of my head.
However, you should do a lot of research on the school beforehand if they're willing to hire you with an Associate's, because often you won't be teaching legally.
I decided I would rather not end up in another country's prison, deported, or extorted for being an illegal immigrant, so I chose to play it safe and get a BA.
Locations to Teach English overseas
Mostly, your pay is dependent on where you work, so that will likely be a big part of your decision of where you want to go.
Here's a list from most to least pay. (In general, obviously there will be exceptions):
Teach English in Middle East
Qatar, Abu Dhabi, Saudi Arabia – Flights, housing included, plus great pay
Teach English in Asia – Japan, South Korea, China, and Taiwan
Flights, housing included, plus decent pay – Note: Japan's English teaching market is pretty saturated, so those jobs are much more competitive.
Not impossible, but not as easy to get as others.
Before teaching in China, check out these apps.
Teach English in Europe
Pay might be better than some Asian countries, but cost of living is higher and flights might not be included
Teach English in Other Asian countries
Thailand, Vietnam, Cambodia – Pay is decent, but generally you pay for your own apartment and flights
Teach English in South America
This small heaven has low standards of living.
By that I mean your normal utilities will be cut into half not to mention rent will be low.
With a bit of penny wise practices you will be living the dream.
Teach English in Africa
The pay is not all that great but the people and culture is AMAZING!
Many opportunities there are volunteer-only.
Considerations For Teaching English
This is just an "in general" list to start your job search if you're interested.
Some countries can't afford to bring in foreign teachers, so you will be working on a volunteer basis only.
A great way to explore an area first is through a study exchange program.
This is an excellent place to start learning and will aid in you embracing a new culture as well.
How to find a job teaching English abroad
As far as looking for jobs goes, Dave's ESL Café is a great site for it.
It looks shady, but it's not!
If you post your resume, you will wake up the next day with 20+ job offers in your email.
You can also find some sponsored posts on Indeed or any "normal" job board.
But Dave's is the best website to find a variety.
There's also a lot of other helpful info there too — forums, scam lists, even helpful links for lesson planning.
Types of jobs
Most job availability are for teaching elementary- high school students, but if you don't like kids, there are many opportunities to teach in universities or adult language training centers as well.
For me, it's easier to teach kids because I can incorporate games without feeling like I'm patronizing them.
Also, they're generally less nervous to speak than adults.
Another option, which you can do from the comfort of your own home, is online tutoring, academic writing.
I know 51 Talk is a legit company, and is currently hiring, but there are tons more out there.
I found a job, what's next?
You'll get interviewed via Skype.
Some places even require a teaching demo.
If they decide to hire you, they will begin the legal process on their side.
They'll likely need copies of your degree, your teaching certification, medical checks, and a "non-criminal" certification.
You will also need to sign the contract.
Read it many times, and read it carefully.
Contract to Teach English Abroad
Most contracts are for a year. Some are six months.
A few even offer 3–4 month contracts.
But shorter contracts are hard to find because they don't want to invest in someone who is going to stay for such a small period of time.
Likely those positions will be volunteer based or very low pay.
You can break your contract, but often there is a monetary penalty.
For example, if I break my contract before 6 months, my flight is not paid for.
Also, if I don't give notice, I'm charged hundreds of dollars.
Travel by Teaching English
What of the teaching experience?
Italian student Caterina di Mascio, 19, has learned most of her English through TEFL-based techniques.
"Learning English with a native teacher isn't like formal education," she says.
"It's fun and interesting, and your teacher becomes your friend."
The characteristic TEFL emphasis on spoken language quickly breaks down inhibitions and forces each student to pay close attention throughout the lesson.
TEFL teachers are forced to step outside of a failed academic system that never helped them speak a language at school, and do things completely differently.
It proves that learning a language can indeed be fun and not all about grammar, vocabulary and mistakes.
Travel by teaching English
The secret to TEFL methodology is simple:
Teachers create natural situations for students to interact in.
Every student speaks throughout the lesson, and physical movement is exploited to avoid boredom and fatigue.
The experience of a TEFL student is completely different to that of a British language student.
Traditional grammar tables and confusing linguistic terminology are often abandoned, but that doesn't mean it gets ignored.
Grammar is explained by use of examples in such a way that it doesn't feel like grammar.
How To Teach English Overseas
Many of us have probably had the idea to teach English overseas for a year or so, some of us might even have tried to find some information about how it works.
But often, that's also where it normally ends.
Not because we lost interest in teaching English abroad, but because it all seemed so complicated!
Too much research – too much confusion, and then your inspiration fades.
That's where this book I just read, "How To Teach English Overseas" by Matthew Kepnes (also known as Nomadic Matt), comes in handy.
Matt has been teaching English abroad himself and knows all about the frustrations and confusion people feel about these courses.
From his own experiences, and a whole lot of research, he has compiled it all into this e-book – to save you the hassle!
With over 100 pages crammed with detailed information, he takes you through every step and everything you need to know about teaching English abroad.
The information is straight forward, and, in contrary to much of the information you find searching official websites: HONEST!
If you were to try and research all this information on your own, you would have a hard time reading between the lines as the programs and jobs you find all want YOU to choose them.
It's much easier getting the truth from someone who doesn't benefit from the company you choose, which makes this book very trustworthy, as Matt talks about both the ups and downs of each company, program and types of jobs, includes hidden costs like taxes and things that are not included in some jobs but are in others.
The book explains what it takes to become an English teacher and teach English overseas, the differences between the different courses and jobs, plus, what everyone really wants to know: the benefits and salaries offered.
Moreover, the book gets right into the details and includes detailed information about the most frequented chosen destinations for English teachers as well as some other good ones that are not so popular.
In these country information pages, you even find out the cost of living in these places (which are from my own experience accurate), so you can get a better idea of which countries suit you, and whether you can afford to teach English overseas with the salary you will get or not.
So if you want to know everything about teaching English abroad, save yourself hours of research and avoid tearing your hair off in the progress, this book is for you.
When Traveling Cheap Is A Good Word
The word "cheap" can have many meanings – very often, the word is just a synonym for "crap quality".
Nobody, really, wants a cheap car.
Telling someone else that their car is "good value" is not a good compliment!
But when it comes to cheap holidays, there is no shame – everyone wants the cheapest deal.
In a time of soaring airline ticket prices and those annoying fees plus the ever-increasing price of fuel, finding low-priced travel options can often mean the difference between having a holiday – or not having one.
A recent Consumer Reports survey found that 40% of respondents are flying less as a result of increased fees.
Fortunately, there are ways to get around this, ways to avoid the peak prices and ways to actually make the travel work in your favor.
Most people have their holidays at the same time, and therefore travel at the same time.
This is the ultimate time for airlines to raise their prices, since they know they can fill the seats up easily.
Who wants to break the Christmas tradition of always celebrating with the family?
And who doesn't want to get away for summer holidays?
If you're just looking for a cheap holiday, be smart and don't follow the stream.
Does this mean that you will be sunbathing in the cold winter rain in Spain? No, it's not even that drastic.
When Traveling Cheap Is A Good Word
We started The Europe Train Challenge in May, and that whole first month was fantastic.
Sunny weather every day with degrees between 22 – 30 degrees, all over Europe.
And best of all, the streets in Paris, Venice and Barcelona weren't overcrowded with tourists, and the locals had not yet fled the city to get away from the tourist season.
To travel in "off season" doesn't mean to be in the Ski fields during summer and beach during winter – all it takes is a month or even a few weeks earlier and later than most people go.
For example, choose your weekend break with care.
To travel from Saturday to Tuesday will be much cheaper than Thursday to Monday.
It is proven that Tuesday, Wednesday and Saturday planned travel will get you the cheapest airfares.
Since the majority of other travelers will be forced to make their holiday return trips on Sundays or Mondays, open and cheaper seats can be found on less busy travel days.
Another way to get that cheap deal is to sign up for airline frequent flyer programs and get promo codes and updates delivered to your inbox.
You'll gain access to last-minute flight deals with savings that can average 50%.
minimize travel costs
Thinking about a road trip this year and worried about the high price of gasoline?
Hoteliers are willing to help minimize travel costs by offering free gas cards.
Several hotels in the Marriott chain are now offering a $25 gift card for each night's stay.
Although hotel room rates have not jumped as much as airfares have so far this year, consumers will still need to reach deeper to fund this years holidays.
Luckily, the concept "Hostel" is changing, and the hostel companies are raising the bar of standards.
These days you will find hostels which differ little in quality from cheap hotels – plus give you the opportunity to cook your own food.
Do you travel during off season to get cheap deals?
Get sponsored: A funding Guide for Explorers, Adventurers, and would-be World Travelers
In his new book Get Sponsored: A Funding Guide for Explorers, Adventurers, and Would-Be World Travelers emphasizes on how to secure different sponsors to fund your extreme adventure and endurance endeavors.
Get sponsored: A funding Guide for Explorers, Adventurers, and would-be World Travelers
Each month there are hundreds upon hundreds of people engaged in raising money to go on adventurous trips of world class level.
From Earth's highest peak Mt. Everest to southernmost continent Antarctica, people head for all kinds of adventurous destinations.
But how do people raise that much money to pay for their travel expenses?
It is indeed a mind-boggler but you don't need to worry anymore as this book provides you a chance to fulfill your dream by raising money for your travels.
Jeff Blumenfeld's "Get sponsored:
A funding Guide for Explorers, Adventurers, and would-be World Travelers" reveals all the techniques you will require to raise money and get some sponsors too in the way.
Author Jeff Blumenfeld has worked in adventure marketing and is a specialist when it comes to getting the funds you need to go on that death defying mountain climb.
Jeff has represented many top of the line companies such as Land's End, Orvis, 3M, Coleman and Du Pont.
Furthermore, Jeff Blumenfeld is also the editor of ExpeditionNew.com and a member of The Explorers Club and the Royal Geographical Society.
Over the past 40 years, Jeff has actively taken part in various expeditions like dogsled expeditions in the North Pole, travelling across Antarctica, going through the Bering Strait and an amazing 1,152 mile sea voyage alone.
Jeff says, "Is it easy to get someone to pay for your dream trip?
No, not at all, but with the right idea and proper advance preparation, it is possible to raise thousands of dollars in cash and in-kind products and services for worthy endurance projects."
Get sponsored to Travel
One of the chapters of the book emphasizes where people can get thousands of dollars worth of grants and sponsors such as Rolex, Polartec, National Geographic, W.L. Gore & Associates, and Land Rover.
The entire book unravels Jeff's 40-year old adventure marketing career and how he links major corporations such as The Coleman Company, 3M, Du Pont and Land's End with different explorers and adventurers from around the globe.
Top Reasons to Travel Alone
"Get sponsored: A funding Guide for Explorers, Adventurers, and would-be World Travelers" is the only book out there which intricately explains and goes behind the scenes of iconic, inspiring and historical contemporary adventures.
Moreover it also explains in details how anybody who has a dream to encounter something remarkable can fund their own extreme escapades.
After reading the book you'll realize how it expertly guides you to negotiate with different companies to fund your trips.
Jeff also provides great advice different factors influencing your sponsor's decision, for example how to take photos that will excite your sponsors.
The book guides you on how to impress your sponsors and bring them in for the long haul.
Jeff also suggests that you to search for adventure schools that can teach you the fundamentals and skills needed to go on extended adventures…Antarctica Cruise Tips
Cool Volunteer Destinations
There is no feeling more satisfying than knowing that the time and work you are selflessly putting into a project is going to improve the lives of others, and that your efforts will be appreciated for ages to come.
Well, almost. You can travel a lot by teaching English
If you combine the high of volunteerism with the thrill of an exotic location, both traveler and global citizen will be dancing a happy jig- and there's no better feeling than that.
By taking your volunteer hours out of the local library and investing them in an off-the-travel-radar country, the effects of your involvement will shine all the brighter.
Whether it's restoration work on a vampire's castle or cassava harvests, the experience will be life-changing and the rewards eternal.
Pick the country that catches your breath, chose a line of work that makes your heart beat faster, and embark on a positive adventure with your next volunteer placement in one of these overlooked locations:
Cuba
Between slave rebellions, the Cold War, and the current communist regime, life in Cuba hasn't just been sandy beaches and piña coladas (although there is no shortage of either).
There is a need for teachers and green thumbs, both of which can enjoy the fascinating backdrop of history and culture of this island.
Take a long volunteer vacation in one of the most intriguing and unique countries in the Caribbean.
Prevalently placed in the urban centers, education opportunities form a major part of volunteering programs in Cuba.
Whether it is to teach English or expose citizens to international viewpoints, volunteers are needed to bring the best of the world into this island nation.
cultural awareness and facilitate communications, while making friends and joining in on a couple of salsa classes.
With an increasing tourist industry, land and animal conservation projects are on the rise.
In the midst of sugar cane plantations, among tobacco fields, or along the coast, the current question of ecological work is torn between preservation and increasing revenue.
The issue of sustainability is also growing, with most efforts needed alongside small, local farmers who provide the food necessary to keep this self-sustainable country fed and running.
Bolivia
Landlocked and rugged, Bolivia's inadequate infrastructure leads to no shortage of great volunteering opportunities.
It also has no lack of attractions to amuse when not working:
the tranquil vastness of Lake Titicaca, the mirrored magic of the Uyuni Salt Flats, the colorful parades at the Ororu Festival, "Death Road" and the hospitality of its indigenous people- many of them with two long braids and a bowler hat on top.
Like in most Latin American countries, there has been an increase in the rural-urban migration rate in recent years.
This leads to a variety of problems, such as overcrowding, a lack of services to its people, and the negative effects of slums on the environment.
Jump into the heart of this growing epidemic with an English teaching position, where you will be able to inspire future leaders with effective land management ideas and make that dream a reality with the language skills required for global cooperation.
If you're not into playtime with kiddos, lend a helping hand at a hospital or with administration work at the many under-staffed health care centers.
Both La Paz and Sucre offer plenty of opportunities in either field, and will reward you with national parks, cultural festivals, unique museums, and cafes catering to internationals.
Romania
Romania isn't just Count Dracula and Transylvania.
It's also small, traditional villages scattered throughout the majestic Carpathian Mountains, shining seas, and a whole lot of brown bears that need your saving.
Between volunteer assignments, explore the wealth of culture that Romania will present you with in return:
churches built out of bones, the largest rock sculpture in Europe (it's 55 meters high, dedicated to the last king of Dacia, and can only be reached by boat), and the happiest cemetery in the world.
With long years of seclusion behind the Iron Curtain, Romania is still combating challenges of geographic and mental isolation.
Helping out in an orphanage is a common volunteering placement in Romania, and the children will be quick to steal your heart with their hands sticky from papnasi.
Likewise, community development is a volunteer hot spot, with plenty of infrastructure that could use your help.
If you prefer nature to people, Romania will keep you on your toes while you put your hands to work.
Historic preservation and animal conservation are calling your name; there are more than 7 UNESCO sights and more than half of Europe's black bear population in Romania.
Cameroon
Also known as "Little Africa," Cameroon is a microcosm of the continent, bustling with life, smells, and colors.
Gang up with pygmies as you participate in a tug-of-war competition or go canoe racing, then pound your feet to the rhythm of makossa.
During the day, make Cameroon a better place by volunteering in a number of possible projects, while continuing your cultural (and culinary) explorations.
With agriculture accounting for a large part of its economy, Cameroon never has too many hands working in the fields.
Become a part of coffee, cocoa, yam, or banana harvests (yum!), and help with rural innovations as this fertile country is put to good use.
If you prefer mammals to cotton balls, volunteer with a wildlife conservation project.
Having some of the most diverse flora and fauna of Africa, you can take part of anything from counting butterflies in rain forests to monkeying around with chimpanzees.
With seven national parks, you can document, preserve, and multiply current species to your heart's delight.
Youth development opportunities are available in both urban and rural areas; your presence will have a lasting impact in both settings.
Children need positive mentors to teach fresh mentalities, inspire new problem-solving strategies, or simply offer a good heart-to-heart conversation.
Learn while you teach, and gain while you give, with a camp or youth counseling placement.
If the above list didn't satisfy your volunteer cravings, check out these 12 other great volunteering opportunities abroad.
From voodoo and reggaeton to moose and maple syrup, there's bound to be something just for you.
Regardless of where you end up, and in which field you find yourself working in, you will be able to combine some good ol' philanthropy with fascinating landscapes, memorable people, and a new stamp in your passport.
Hop on the volunteering train with the license plate that most sticks out at you!
Volunteering Abroad – 10 Things to Know Before You Sign Up
Packing Possessions Eco-Friendly
Like a lot of people, I have become much more environmentally conscious in the last several years.
I wouldn't dream of going anywhere without my reusable water bottle, I work hard to recycle whenever it's possible, and I Green Travel as best that I can.
I happily made the switch to compact fluorescent light bulbs.
I've even started a compost pile in my yard.
Accordingly, when it came time to move, I wanted to be as environmentally responsible as possible.
It's easy to lose sight of eco-friendly practices in the midst of such a monumental event as moving households and possessions eco-friendly.
However, just thinking about all of the irresponsible mistakes I could make gave me pause.
Surely there were steps I could take that would help to preserve the environment and still allow for an efficient, relatively stress free move.
A little forethought was definitely in order.
I began by going through my possessions, making rather ruthless decisions regarding what I would keep and what wouldn't make it onto the moving van.
This is important for a number of reasons.
First, whittling down the number of my possessions means I can move into a smaller, more energy efficient home.
Second, it means I would need fewer packing supplies.
Third, I would be able to utilize a smaller moving van.
Finally, keeping fewer items meant being able to donate a number of things and save the best 'Green' there is MONEY!
While it was tempting to just chuck everything I wouldn't be keeping, I think the idea of donating is a smart one.
It keeps things out of the landfill and gives items a second life.
Just because I haven't used a certain thing in more than a year doesn't mean that someone else wouldn't find it useful.
Even if things could not be donated, I went the extra mile to recycle things like electronics.
I was already ensuring a more environmentally friendly move.
Moving storing Possessions Eco-Friendly
Next, I needed to acquire packing materials.
Going with good quality cardboard boxes seemed like the ideal way to go.
I deliberately set out to find cardboard boxes made from a good percentage of recycled material.
Luckily, that isn't hard to do in this day and age.
Determined to save some money and be environmentally responsible, I decided to gather as many previously used cartons as possible.
I asked some friends who had recently moved to give their boxes to me.
Other boxes I picked up just by asking at the grocery store.
I did end up buying a few boxes, but they were all constructed with recycled material.
At the end of my move, I'll reuse or recycle all of the boxes.
Packing material to protect delicate items was another major environmental concern.
No way was I going to use Styrofoam packing peanuts.
I also didn't want to use newspapers.
Although it's a responsible way to reuse an item, newsprint can transfer onto the items it's packed with.
The solution was to make use of blankets and towels I already owned.
They are ideal for protecting even my most precious pieces.
I didn't have quite enough packing material, so I invested in some packing peanuts that were made from recycled newspaper without the pesky ink.
Peanuts can also be made from environmentally friendly cornstarch, and those are a good alternative as well.
Storing Possessions Eco-Friendly at Self-Storage Facility
I knew that I was going to need some self-storage space for at least a little while after my move.
That's one of the reasons why I used good quality boxes.
I didn't want to take a chance with them disintegrating and possibly ruining my possessions, which might mean they would end up in a landfill.
Of course, good boxes are just the beginning.
I also had some pretty tough rules for the self-storage facility I chose.
The facility needed to be insulated.
Unlike an unfinished basement or an outdoor shed, I wanted my self-storage unit to be fully protected from the elements.
Again, this protects my items and ensures that they don't clutter up the landfill.
I was also choosy about the lighting in the facility.
I wanted to not only make certain that they used energy efficient bulbs, but also that they were on some kind of timer or motion sensor device.
Even better, I was hoping to find a facility that featured solar power or some other kind of alternative energy source.
These useful precautions save tons of energy every year and waste as little as possible.
Before moving items into the facility, I carefully reviewed the rules about prohibited items.
I wanted to make certain that I didn't store anything that might be hazardous and potentially harm the other things I was storing.
While moving is rarely headache free, I felt like this move went smoothly.
Fina a highly experienced and knowledgeable international removal and storage company that was vital in assisting me with my eco-friendly goal.
I'm glad I took the time to be environmentally conscious, especially as I believe it saved me time and money as well.
Step-By-Step Round The World Travel Guide eBook
Serviced Apartments Make Better Accommodations Than Hotels
Working Remotely is Harder than You Think
Real Estate Investing Rental Property Chicago
What to Know For Exchanging Money Before Vacation of International Trip
Digital Nomad Jobs: Teach English Online While You Travel
Pros and Cons of Driving vs Flying
(photo credits: ell brown – ELEOTH – meddygarnet – peruisay – anoldent)