Moving to Montreal Canada – This article contains general information needed to smoothly transition for your move to Montreal Canada. Information included here tackles the requirements for acquiring a visa, healthcare insurance, a driver's license, as well as information on education and the general background of Montreal.
Securing Your Visa Before Moving to Montreal Canada
Planning to move to Montreal, Canada? While it's always fun to just pack your bags and go it is a smarter move to prepare yourself for what's to come.
Montreal is a beautiful place to live in but there are a few things you'll want to know to make your transition smooth and easy (and we're not just talking about hiring a moving company).
Moving to Montreal Canada Learn the Language
The first thing you'll want is to secure your visa for legal entry. The common visa is for professional/skilled workers and to qualify for this you need to complete the forms proving you will not be a problem to the region of Quebec (the governing province over Montreal).
There is an examination that generalizes your eligibility, with things such as your occupation and age taken into account as well as your number of dependents and you want to score 67 or higher to attain a valid visa.
Other than the eligibility examination you will also be required to undergo and pass a medical examination.
You must also prove you can financially support yourself and your dependents while in Montreal.
To further check if you are eligible for visa application you will want to visit the official website for Canadian Immigration. When you're ready, it's time to learn a bit more about your destination.
Basic Information About Montreal Canada
Montreal is not the capital of the Quebec province of Canada; that honor goes to Quebec City but there are many astounding facts about the city. For one thing, it is the second largest city where its main language is French, succeeded only by Paris itself. The French culture is strong in Montreal, and definitely one of the city's main appeals.
As a matter of fact, the whole region of Quebec is primarily French and it is the only region of Canada where French is the sole official language.
This means you will find it difficult to get around – and get a job – if you do not have some previous experience in speaking French. There is a language barrier, but almost all residents of Montreal do speak fluent English.
If you have plans to move to Montreal soon you will find it to your benefit to pick up basic lessons in the language, especially if you are hoping to get a job or to go to public schools.
It is also the Canadian city with the highest rate of bi-lingual residents. Over 56% speak both English and French. Unfortunately, most employers and public schools prioritize French over English despite of this. Population-wise, Montreal is the 2nd largest city of the country, right after Toronto.
According to the 2011 census, the city had a population of a little over 1.6 million while the metropolitan area reached just a little over 3.8 Million people, totaling to a little over 4 million people.
Economy of Montreal Canada
For the longest time Montreal was Canada's financial center until it was overtaken by the rapidly growing city of Toronto. It is still recognized as having the 2nd largest economy in the country and it focuses primarily on:
Commerce and finance
Industrial work
Technology
Culture
World affairs
In the city is one of the largest sea ports of the world, Port of Montreal, and the city is also home to Canadian Space Agency and the International Civil Aviation Organization among others.
Montreal is a center for film and entertainment as well, hosting the HQ of Alliance Films as well as different film studios and centers for numerous film festivals.
One of the booming industries in the country is the video game industry. Ubisoft Montreal opened its doors in 1997 and since then this has been followed by THQ Montreal, Bioware, EA (Electronic Arts), Gameloft, and more recently Warner Bros. Interactive Entertainment.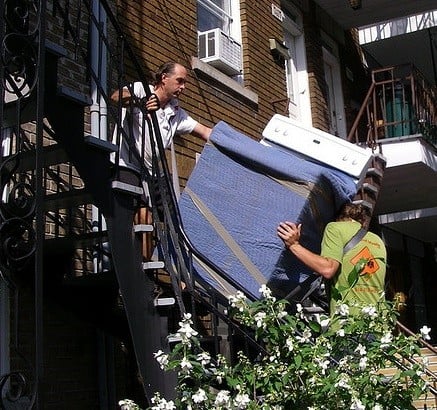 Cost of Living in Montreal Canada
To put this into contrast, the indices used in this portion are in relation to the cost of living index of New York City, USA.
Therefore if an index is 115% it means that the average cost for that prospect is 15% more expensive than in NYC.
If the index is 90%, it means that the cost is 10% below the costs of NYC.
With that in mind here is a look at the basic costs of living in Montreal, Canada as of 2014:
Consumer Price Index, Excluding Rent Costs – 81.09
Consumer Price Index, Including Rent Costs – 55.39
Rent Index – 28.37
Groceries Index – 89.33
Restaurants Index – 74.49
Local Purchasing Power – 105.08
In general, the cost of living in Montreal is very affordable when compared to other high-economy cities in the world, such as New York City (which was used as the primary basis for comparison here).
As a matter of fact, the Montreal is booming with many option for apartments, condominiums, and low-budget housing.
Obtaining Work in Montreal
Working in Montreal will require you to have either one of two different documents:
A residence permit
A temporary working permit
Many foreign nationals moving to the country interchange the two but they are very different and are used for different occasions, as well as different types of working contracts.
Here's a little insight on their differences and uses.
A residence permit is for any expat planning to reside permanently in Montreal or has plans to live and work for a long period of time (several years). This permit will not only allow them to legally work in Montreal but will also entitle them to several of Canada's social systems.
These include entitlements to healthcare, education programs, and others.
This is quite different from the temporary work permit because this permit is only for a specific type of job to be done on a short-term basis.
This is for a one-time and it will expire after a short period of time.
This permit also does not entitle the holder to the different social systems of Canada and you will have to look for other means to attain a traveler's health insurance or auto-insurance during your stay.
Moving to Montreal Canada Temporary work permit
A completed Temporary Work Permit application form
Completed form for temporary residence
2 (passport size) photos
Valid copy of passport information page but only if the employee is not applying for temporary residence
Valid copy of original passport but only if applying for temporary residence
Valid copy of contract form – this must come from the Canadian employer
Proof of job requirements satisfaction (certification of employment, transcript of records, character references)
Bank statements
Proof of pay
Take note that the visa application official might require additional documents such as a police clearance or a medical examination certificate.
This process will also be required for any relatives that are coming to stay with the employee as well.
Canada Driver's License
If you are an expat coming from the UK then your international driver's license valid for the United Kingdom will be valid in Montreal, Canada. After some time, however, it will be more convenient to transfer to a local Montreal driver's license.
For holders of a British Driver's License you can easily transfer without having to take a driver's test although you might have to provide recent medical certificates.
Whether a British expat or not, you will need to acquire a driver's license after some time at the SAAQ or Societe de l'Assurance Automobile du Quebec.
For the most part, the rules of the road are quite similar to those found in the US or in the UK; no driving under the influence, seatbelts must be worn at all times, and child passengers must be seated in appropriately sized seats for their age and height.
There is one key difference in driving a vehicle in Montreal than in other countries under the United Kingdom; driving is on the right-hand lane and not the left.
This makes driving much easier to transition to for Americans but not so easily for British nationals.
There is also a key difference when it comes to vehicle insurance. Unlike countries such as the United States there is no "fault" coverage when it comes to an accident.
In Montreal's case, the damage on your vehicle will be covered by your insurance company even when the accident was caused by the other party.
Getting Around Montreal Canada
Public transportation is also a viable means of getting around the city. There are a total of 185 different bus lines as well as 4 subway rails, referred to locally as Metro. The subway lines cover a total of 68 stations or stops.
Public transportation is, in general, governed by the STM or Societe de Transport de Montreal.
Although rare, if by happenstance you find yourself in a spot not serviceable by bus or tram then the STM also provides the taxibus as an affordable and reliable mode of transport.
To really learn your way around with the different public transportation it is highly recommended to visit the official website of the STM.
There you will find maps, fare rates, locations of different bus and metro stations, as well as an in-depth travel planner.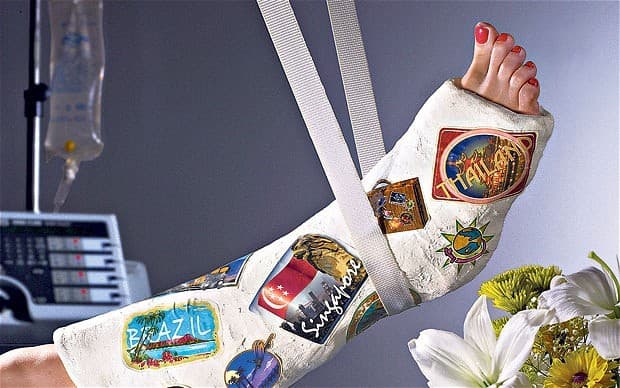 Montreal's Healthcare and Taxes
In comparison to other countries, the tax rate of Montreal – Quebec in general – is only rated on the average line meaning it isn't too high or too low, despite the fact that residents and citizens alike pay both regional and federal taxes.
Sales taxes have hiked to 14% and annual taxes are seeing slight increases since 2008.
However, the effects of these paid taxes also reflect on the numerous benefits given to the people.
Women may avail of up to 52 weeks of maternity leave and still receive up to 70% of their complete annual salary
Public healthcare is provided at no additional charge (more on this in the section below)
Public education is 100% free of charge all the way from kindergarten to college; do take note that most public educational institutions use French as their primary language and not English
Healthcare in Montreal is governed by the Regie de l'Assurance Maladie du Quebec or RAMQ and this is the general healthcare system of the entire region of Quebec.
However, Quebec still follows the Universal healthcare system of all Canada, ensuring everyone – expats included – can enjoy free or low-cost health insurances.
For people still moving in, you simply have to register at the RAMQ office and get yourself a medical insurance card.
This is then followed by a waiting period that lasts about three months.
During this time you will be responsible for medical expenses with the only exceptions being for: pregnancy emergencies, childbirth, patients with contagious diseases deemed dangerous to the society, and victims of violence.
Foreign nationals coming from countries that have a standing healthcare agreement with the region of Quebec will also be exempted from the three month waiting period.
These countries include:
Portugal,
Sweden, Denmark, Luxembourg, Finland, Greece, France, Belgium, Norway,
Do take note that the general subsidized healthcare is only valid for expats who move to Montreal and are staying at least 21 days and longer.
For foreign nationals only visiting for less than three weeks separate travel insurances, not universal Canadian healthcare, must be applied for.
Education in Montreal
There are a total of four major universities, seven multi-award degree-certifying academies/colleges, and twelve pre-university institutions within an 8km radius of the city center.
The most prestigious of these educational institutions is the Universite de Montreal – also known for being the 2nd largest research university in the country – and Universite du Quebec a Montreal, an institution prioritizing in the liberal arts.
There are only two major universities that prioritize in English rather than in French.
These are the McGill University and the Concordia University.
The aforementioned pre-university institutions are for a unique education level seated between secondary (high school) and university levels.
In Montreal they are referred to as CEGEP institutions (formerly stands for College d'Enseignement General et Professionnel) and are designed to be preparatory establishments before college.
Weather in Montreal Canada
Planning a visit to Canada can be difficult to plan due to their notoriously harsh winters. Unfortunately, Montreal winters are no exception. In fact, Montreal boasts one of the coldest winters among major cities in Canada.
Montreal has a wide-ranging climate from summer to winter, and is officially classified as a "humid continental climate". The summers in Montreal are hot and humid, and the winters are frigid and snowy.
Winter conditions in Montreal begin in early-mid November and extend to late March. During winter, Montreal is prone to heavy snow fall, and the streets and sidewalks often become covered in snow and ice. Travelers to Montreal during this time should have a heavy winter jackets, gloves, hat, and winter boots.
Unless you're a fan of winter, or want to do some downhill skiing, you'll likely want to visit Montreal outside of the Winter months. Spring and Fall are mild, and summers are quite hot (almost tropical).
If you're planning a visit to Montreal, you'll want to pick a season that appeals to you most. But if you're planning to move to Montreal, you'll need to be prepared to brave all conditions! Be sure you have a wardrobe which gives you options for sweltering hot to freezing cold.
Moving to Montreal Canada
Montreal has been listed among the Top 10 Happiest Places as according to Lonely Planet and it is also one of the richest places in terms of diverse culture and art.
The economy is booming with low prices for housing and rentals despite the average income rate per house/per family.
If you have any plans on moving to this beautiful and historically rich city then this guide will help prepare you to get on your way smoothly.
What To Eat In Montreal
Montreal was recently named the second best city to eat out in North America, after San Francisco and ahead of New York which came in third place.
But you don't have to visit Michelin star restaurants or fancy fine dining places to get a taste of what makes Montreal such a great food city.
The many cafes and street side stalls are also reasons why Montreal is a city loved by foodies from all over the world.
It is also my favorite Romantic Things to Do in Montreal and Great Reasons to Visit Montreal This Summer.
Here are a few foods to try when visiting Montreal…
Smoked Meat
Ever since the 19th century, smoked meat has been a traditional staple in Montreal and can be found almost everywhere in the city.
The most popular and authentic place however is Schwartz, a Jewish deli that has been serving smoked meat (with a secret recipe of spices) since 1928.
The large local Jewish population contributed with these as well as the traditional Bagels.
Montreal-style Bagels
Montreal claims to have the best bagels in the world, and they sell them in a variety of styles and flavors.
The Montreal-style bagels are smaller and sweeter than the New York bagels, and are baked in wood-fired ovens which give the bagels a slight hint of a woody taste.
Before they're baked, they're boiled in water sweetened with honey – the most classic bagel places are Fairmount Bagels and St-Viateur's.
Gelato
Montreal is often nicknamed Europe of North America thanks to its many European influences – one area in particular is great for European food; little Italy.
Little Italy has some truly spectacular Italian restaurants, but a tip is to try the Gelato.
The Gelato scene in Montreal is huge, and Little Italy is the place to go for a scoop of freshly made, original Italian Gelato.
If you prefer some Chinese, you can always head to Chinatown.
Minutes away from the Palais des congrès, a world renowned convention center in Canada, you can find many authentic Chinese restaurants and shops.
Poutine
Consisting of a bowl or plate of french fries topped with cheese curds and brown gravy, the popular Poutine is the perfect dish when you're craving for some comfort food.
Poutine can be found just about anywhere in Montreal, and some have mixed them up a bit.
Italian poutine has can have spaghetti sauce and sausage bits rather than brown gravy, and other restaurants offer custom made poutine where you can choose add-ons like beef, chicken, different types of cheeses and sauces.
Sugar Pie
A traditional dessert of Montreal is the sugar pie, a decadent dish made with vanilla, butter, salt, sugar, flour and cream.
The pie has a delicious caramel flavor, and some bakers use local maple syrup instead of brown sugar.
These are just a few of many food sensations you can find on the streets in Montreal – some other foods worth mentioning are "full dressed pizzas".
These are just some of many delicious foods to try in Montreal, and a great time to explore the cuisine is during one of the food events and festivals that are held in the city every year.
One of the most popular events for foodies, however, is "The Omnivore Food Festival" and "Street Food Montreal".
Romantic Things to Do in Quebec
Quebec is steeped in the history of early French civilization.
This Canadian province takes great pride in their love for the arts and winter recreational sports.
Thousands of visitors from all over the world come to the many areas of Quebec each year to enjoy its crisp clean air, fantastic views and its wonderful variety of attractions.
Opportunities abound in Canada, with much to do in Quebec.
The city of Quebec has much to offer, from it's original old city to it's vibrant historical center, small boutiques, quaint restaurants and of course the majestic Château Fontenac.
Quebec City Marketplace
This quaint historic marketplace within the Quebec walls dates back to the early 17th century.
Step back in time as you tour Old Quebec's charming fully restored Church of Victories.
Stroll along European style streets and enjoy the French style homes where residents welcome everyone with open arms.
Have breakfast at a popular cafe and shop at one of many boutiques.
Remember to visit art galleries and antique shops that line the streets.
The Place Royale has been popular since the founding of Quebec.
Quebec Wine Tasting
If you fly into the city, make sure you take a day trip to the area of Victoriaville.
Wine tasting is a big must in this area, and they usually include great cheeses, cold cuts, beers, wines, orchard fruit and more.
If visiting toward the end of the year, the Gatineau's Santa Claus Parade is a huge traditional you will want to see.
The Victoriaville Fine Cheese Festival is also a popular annual event.
How to Find Leisure and Luxury at Niagara Falls
Terrasse Dufferin
Quebec is a top destination for those who love winter sports, and tobogganing is enjoyed by thousands from mid December to late in March.
This exhilarating ride begins at an elevation of 270 feet with speeds of more than 60 miles per hour.
Take your camera for fantastic views of the St. Lawrence River, Old Quebec and beautiful sunsets.
Stroll along the Dufferin Terrace boardwalk or enjoy relaxing on a park bench while taking in a performance by one of many street musicians.
Perfect Views and City Lights
Visit Parliament Hill at night for wonderful panoramic views of the city of Quebec's city lights.
The architectural design of Parliament is breathtaking so make sure you take note of it.
Fontaine de Tourny received a gold medal at the World Fair in Paris in the mid 1800's.
This water-themed sculpture draws people worldwide because of its awe-inspiring beauty.
It is a legacy that celebrates Quebec's 400th year anniversary.
Quebec Travel Tips
Quebec's cobblestone roads make it such an interesting city, and they are often tricky for driving and getting around.
The city also has a complex traffic light system that combines automobiles, bikes and pedestrians.
Be sure to read up on this before you decide to take a stroll or your bike through the town.
If you visit from January to early April, don't miss out on the "Ice Hotel".
It's only a 10 minute drive from the city, you can stay for the night or take a quick tour during the day.
Quebec Foods
Great foods to look for are the traditional meat pie (Tourtière Québecoise) or the very yummy poutine.
Quaint cafés are also a big part of the culture, don't forget to order a great side of camembert style cheeses.
Food is expensive in Quebec so watch your wallet if you're on a budget!
Quebec Lodging
If you're looking for that perfect location to sit back and relax, book a hotel with Hotels Villegia in cities such as Victoriaville or even Magog or Orford.
These wine-growing areas will give you the laid-back rural setting without being too far away from the city.
Is Quebec on your travel bucket list? Have you been to other provinces in Canada?
Romantic Things to Do in Montreal
Considered as the second largest city in Canada, Montreal has been known for its romantic sceneries and European flair.
This is why a lot of foreigners and even Canadians love going to the city for weekend romantic dates, family getaways, summer visits to Montreal.
There are several options on which a traveler, particularly a couple can choose from when planning to visit Montreal, but if time is only limited to a weekend, here are the top three romantic things to do:
Be in Awe of Astonishing Museums
Of course, to start the day, a couple must visit the best museums of Montreal;
The Montreal Museum of Fine Arts, Montreal Museum of Contemporary Art, and the Chateau Ramezay Museum.
The Montreal Museum of Fine Arts displays Canadia art, European art, Amerindian and Inuit art, Decorative art, and Contemporary art.
In addition, it does not only exhibit artworks but it also holds lectures, workshops and concerts, shows films, hosts guided tours, and have special events as well.
The Montreal Museum of Contemporary Art on the other hand, new conceptual art and holds multi media events which includes videos, films, and experimental theatre.
Lastly, the Chateau Ramezay Museum, located in the Old Port Area, is a history museum that exhibits paintings and memorabilia from Montreal from the 1705.
By visiting these museums, the travelers will be able to appreciate the beauty and serenity of art and at the same time spend quality time together.
They may also be able to share ideas and interesting opinions regarding the works of art they could find in the museums, making their relationships even more fun and intellectual.
Sunset Cruising on the St. Lawrence River
Second stop would an exciting getaway for the couple.
Considered as one of the best spots in Montreal, Quebec, one can go cruising on the St. Lawrence River and experience the beauty and breathtaking views with their loved ones.
The river is approximately 800 miles long and stretches from Lake Ontario to the Atlantic.
The entire cruise will take about 1 hour and half 2 hrs and more, depending on which trip is chosen.
Lovers will not only be able to see nature from far away, but there are spots wherein the cruiser will stop so that passengers can go down, enjoy the beach areas and even have picnics.
The highlight of the cruise though, is the whale watching.
Numerous kinds of whales can be watched from the ship; including the Great Fin, the Baluga, the Humpback whale, and the Minke whale.
The trip will also be handled by a tourist guide, who will be imparting information about everything and anything about Quebec and the St. Lawrence River, in both English and French.
Another beautiful spot that will be encountered in the cruise is the Montmorency falls.
What's even more interesting with the St. Lawrence River is the fact that there are a lot of activities that can be enjoyed aside from cruising.
Some of which are the following: White water rafting, wildlife viewing, and surfing.
Intimate Dinner at Bouillon Bilk
What is a romantic getaway without dining at a romantic restaurant?
To end the day, couples should check out romantic restaurants around Montreal.
One recommended café is the Bouillon Bilk, a French named restaurant serving contemporary cuisine.
Bouillon Bilk, although located at a grungy block, is highly suggested in review sites.
On Trip advisor specifically, the restaurant is rated top 12 from almost 4,500 restaurants in Montreal.
The restaurant is designed as minimalist and walls are mostly plain white, with a few beautiful paintings hanging on it.
Basically, the restaurant isn't focused on the interior design but the excellent taste and presentation of their dishes.
The menu, as described by several reviewers who have visited the place refer to it as "inventive".
This is because the restaurant is fond of making contemporary dishes with their own twists.
All the dishes are not only plated perfectly, but the various flavors mixed in each dish are all balanced, making it complex and simple at the same time.
The restaurant is always packed but it is not required for customers to call for a reservation to get a table.
Over all, it is undeniable that Bouillon Bilk is one romantic and relaxing restaurant.
Couples who want to experience flavorful dishes and a great ambiance should definitely visit the place.
Canada is a large interesting country, this is why many people from different countries all over world love to visit and even migrate in it.
It is also considered as one of the richest countries worldwide; offering numerous benefits for the people such as educational plans, house plans, life plans and many more.
They have a parliamentary system with the sovereign as Queen Elizabeth II.
Montreal is definitely a place to visit not only because of its tourist attractions but also because of its culture as a whole.
It is interesting to know that Montreal is the second largest French speaking city in the entire world next to Paris.
Also, most shops and restaurants in Montreal are French, making the city even more exquisite.
Visitors would feel like they've gone to Europe, but of course, with the American touch.
True enough, Canada as a whole and Montreal, specifically are interesting and educational in a lot of sense.
The city of Montreal is indeed a jaw dropping metropolis that visitors from all over the world should check out.
However, before one visits the place, it is highly recommended to check out all the important things that are needed to know: from where one should stay (hotels, inns), where to eat (affordable restaurants when in tight budget, expensive cafes, diners), the mode of transportation, establishments (shopping centers and etc), hospitals and the likes and how to go about the city.
One can check out online and look for reviews, blogs and websites that talk about the city and the establishments they find interesting.
Also, through these reviews and blogs, one will be able to know if the establishments are worth the price, comfortable, and recommended.
Old Montreal
No visit to Montreal is complete without a visit to Old Montreal. If you really want to appreciate the history, culture, and European influence on Montreal, then a visit to Old Montreal is a must.
Old Montreal is a neighbourhood located within downtown Montreal, right along the St. Lawrence River, and highlighted by the Port of Montreal. It is bordered on the north by Ruelle des Fortifications, on the west by McGill Street, and on the east by rue Saint-Andre.
Old Montreal has focused on preservation, being declared a historic district in 1964, and is an excellent place to experience the history of Montreal. Its modern roots trace back all the way to 1642, when French settlers first occupied the land, eventually establishing it as part of New France.
There's a lot to see in Old Montreal. Check out the historic Rue Saint Ambre, littered with shops, cafes, and restaurants. Gaze on the history Notre Dame Basilica, drawing clear inspiration from its Parisian counterpart. It's also home to Montreal City Hall, the historic Bank of Montreal home office, as well as a large selection of colonial homes and buildings.
Perhaps the best way to experience Old Montreal is on foot, passing through the neighbourhood, into the central square, and along the St. Lawrence River.
4 Great Reasons to Visit Montreal This Summer
Montreal is one of the most picturesque cities in Canada and it dazzles with its European-style architecture and hundreds of years of history.
Summer is a great time to visit, as the city will be bustling with festivals, events and great food.
The temperature will be warm and the sun will be shining on this beautiful old city – so why not book a flight to Montreal this summer?
This article will highlight the advantages of visiting during the summer and list some ideas for fun summer activities, such as kayaking, outdoor concerts and the Montreal International Fireworks Competition.
Enjoying the Great Outdoors
Montreal is surrounded by beautiful Canadian wilderness and here you will find many opportunities to enjoy the fresh air and gorgeous views.
Summer is the perfect season to get out and explore as the weather will be just right.
A must-try activity is kayaking, just off the shore in LaSalle at the park.
The Lachine Rapids offer major thrills and huge waves — lots of fun on a hot summer's day.
You could also try river surfing, a sport practiced along the Saint Lawrence River.
While riding the standing waves, you might even spot some surf competitions along the river.
If you feel like exploring on two wheels, you could also try the many cycle path networks such as the Lachine Canal and the Parc Jean-Drapeau.
Listen to Some Music Outdoors
In the summertime, Montreal has more than its fair share of excellent outdoor concerts.
There is something about sitting out in the fresh air on a warm summer's evening and listening to the sweet sounds of a great band that makes for a truly memorable night.
No matter what type of music you are into, you will find it here in Montreal.
The Montreal International Jazz Festival means that throughout late June and early July there will be dozens of free outdoor jazz concerts throughout the city.
The Pop Montreal Music Festival showcases emerging artists and indie music, and the FrancoFolies summer concert series offers free outdoor concerts of traditional French music.
Check the local event listings and you are sure to find several free musical events happening every week of the summer.
You may even want to sign up for French lessons online before coming so you understand the music.
Soak Up the Vibe of Patio Season
When the sunshine and warm weather come around after a long and cold Canadian winter, Montrealers take advantage of every opportunity to be outside, even when socializing and drinking with friends.
Summer in this great city is patio season, so everyone will be relaxing in the evenings, drinking cold beer on the restaurant patios.
This is a quintessential experience of summertime in Montreal and with so many fantastic pubs and restaurants to choose from in this gastronomic city, you are sure to find somewhere that suits you.
If you want the classic French café feeling, visit La Croissanterie Figaro in the Outremont neighborhood, or for the best view you can visit Terrasses Bonsecours and sip their famous sangria.
Attend the Montreal International Fireworks Competition
This fireworks competition, held every year since 1985, is a major event in the pyrotechnics world.
This stunning display of lights and fire is known as one of the biggest and best firework shows in the world and it attracts approximately three million visitors every year.
During the festival, eight or nine fireworks companies from around the world will present a huge 30-minute show, complete with musical accompaniment.
The best show will win the trophy, known as a "Jupiter."
The event takes place from 22 June to 3 August, with fireworks shows taking place every Friday night at 10 p.m.
One of the best places to watch is from a boat on the Saint Lawrence River, but they can also be seen from many other points in the Montreal area including the Jacques Cartier Bridge and Longueuil.
These are just four of the top reasons that Montreal is so much fun to visit in the summertime.
Why not start planning your summer getaway?
And you might want to checkout our What To Eat In Montreal and 3 Weekend Romantic Things to Do in Montreal
Things To Do In Montreal Canada
Montreal is a vibrant city with things to see and do all year round, from festivals to eating out to partying until the early hours – there is something for everyone in the city that never sleeps.
Visit A Festival in Montreal
Known as the city of 100 festivals, there are festivals and events in Montreal throughout the year.
If you visit in spring and summer you will be especially spoiled for choice; during these months Montreal is buzzing with life and festivals overlap each other.
From small local events to internationally famous "Just for Laughs" and "Jazz Fest", there is something for everyone.
Many festivals also hold a number of free events, so when you arrive at your hotel make sure to ask the receptionist for some tips of festivals and free events to check out during your stay.
Art & Architecture in Montreal
Montreal is also well known for its architecture.
In 2006, UNESCO designated the city of Montreal as "UNESCO City of Design".
Examples of great designs in Montreal include the Palais des congrès, a large-scale convention center and Habitat 67, a housing complex, are both design triumphs.
Indulge in Local Specialties & Italian Gelato in Montreal
Named the second best city for dining in North America, Montreal is a true food heaven.
Along with a great mixture of cuisine from all over the world, there are also some local favorites that are a must when visiting Montreal.
The Montreal style bagels and smoked meat sandwiches are two typical Montreal treats, both introduced by the local Jewish population in the 19th century.
Another must-try is of course Poutine, french fries topped with cheese curds and brown sauce – finally, pay a visit to Little Italy and indulge in some freshly made original Italian Gelato – they're as good as in Italy!
Join the Awesome Nightlife in Montreal
Montreal's nightlife is top notch and has earned its place as one of the "sin cities" in North America – with a drinking age of 18, "last call" at 3am, a variety of clubs and after-hours houses, there are many reasons why Montreal attracts so many party-goers.
The French-speaking Montrealers mostly hang out on Saint-Denis street, while the English-speaking Montrealers prefer the western part of the Downtown, with Crescent Street being one of the most popular streets in this sector.
Explore The European Surroundings in Montreal
Montreal is very unique with its many European influences, from the culture to the architecture.
Mark Twain once called Montreal the city of 100 bell towers, and the churches are perhaps the most obvious European influenced architecture in the city.
Montreal is North America's Answer To Europe
If you're looking for a unique European experience but can't afford a flight from North America all the way to Europe, Montreal in Canada is just up your alley – a historical city and the second largest French speaking city in the world (after Paris), Montreal has a unique European influence unlike any other place in Northern America.
With bombastic cathedrals, buildings dating back to the 1600's, cobble stoned streets and a laid back attitude with emphasis on good food and wine.
One particular church that stands out is the Notre-Dame, a cathedral which resembles the one in Paris with the same name.
In some parts of the city there are buildings dating back to the 1600's, and the cobble stoned streets and a laid back attitude with emphasis on good food and wine really enhances the European atmosphere.
What To Eat in Montreal
But the architecture and French language aren't the only things that make Montreal feel like a European city.
The food is also quite unique, and since Montreal is named the second best city to dine in North America, you're in for a real treat!
Some typical foods for Montreal are the smoked meat sandwiches and small crusty bagels, both foods that were introduced by the rather large Jewish residents in the 19th century.
Little Italy is also a great area to explore for hungry travelers, where the streets are lined with high quality Italian restaurants and fresh, delicious Italian Gelato.
Best of Both Worlds
Some people even go to Montreal to get an idea of what Europe will be like to prepare themselves for their upcoming Europe trips, which is not at all a bad idea.
Keep in mind however, that while Montreal surely has many European influences, it's not exactly like Europe, or like the rest of North America – rather it's a city with its very own unique style, some would say the best of both worlds.
A good way to sum up Montreal is a city with fashionable locals who love their wine, cheese, bistros and brasseries, two cheek-kisses and beautiful French speaking people.
People's impression of Montreal is seems to be split when it comes to being compared to life in France.
Some claim that life in Montreal is quite similar to living in France, with all of the advantages and none of the inconveniences, while others don't agree.
One thing is for sure, Montreal's architecture was influenced by Classic European style, as you can see in the Old Port.
In addition, Montreal has many modern buildings within the downtown core that have earned high praise, like the Palais des congrès, a world class convention center.
The best way to make up your own mind on the matter is to simply go there with an open mind and take it all in and make your own impression of Montreal afterwards.
Montreal
Nicknamed the "European capital of North America", Montreal is a place unlike any other in the world with a mixture of North American and European influences.
With cobble stoned streets, European architecture dating back to the 1600's, and a laid-back attitude with focus on good food and wine really makes it feel as though you're in France.
Especially when you're surrounded by French language and people doing two-cheek kisses!
Named the second best city to eat out in North America, Montreal is a foodie's heaven, and whether you're looking for street food or fine dining, there is plenty of great places to choose from.
Montreal is also known as a festival city, so make sure to check out which festivals are on during your visit.
FAQs
Can You Move to Montreal Without Knowing French?
While French is the official language of Quebec, Montreal is generally considered the most bi-lingual part of Quebec. In other words, almost everyone in Montreal can speak fluent English, making it very accessible to non-French speakers. If you're planning to move to Montreal as an English speaker, you will have no problems living in the city. That being said, it always helps to know the official language, and it's respectful to talk to people in their native tongue when you can.
As far as working in Montreal, while many jobs do require you to be bi-lingual, it is far from a requirement for every job. Many international corporations have divisions in Montreal, meaning that English is still their primary language. Many non-French speakers can find a job in Montreal that doesn't require French.
So while knowing French will certainly help, it is not a necessity. However, it is definitely recommended that tourists or ex-pats at least take a course on basic French speaking.
Niagara Falls at Night ~ 5 Things to Do After Dark
(Photo 2, 3, 4, 5, 6 – 1 – 1 – 2 – 3 – 1, 2, 3, 4, 5 – 1 – 2 – 3 – 1 – 2 – 3 – 4 – 5 – 6 – 2 – 3 – 4 – 5)