During the Europe Train Challenge we found many European Cities we would like to visit a second time, but perhaps not that particular city again. Often when you have seen a city for 3-4 days, you feel like you have seen most of it, and would be OK with not going there again.
But there are some places that you can just never get sick of, places you want to go back to again and again without ever getting bored.
Here are a few European cities we feel that way about, and why we can't let go of them – Europe Travel Guide:
European Cities Worth Visiting More Than Once
Barcelona – All In One
Barcelona often surprises people with the abundance of things to see and do, and those traveling around Europe often find Barcelona one of their absolute favorite cities to visit.
This is a city we have returned to several times, and wouldn't hesitate to visit again.
Every time you visit, Barcelona shows a different side.
It has great shopping, amazing culture, good food, awesome nightlife and even beaches.
What more could you really want?
The only downside is that during the summertime the place gets pretty crowded, and the locals escape to the countryside, so I would recommend visiting during the off season.
Another great thing about this city is that it's surrounded by so many great small towns perfect for day trips.
A 20 minute train ride away and you have fantastic beaches and some really nice towns showing a different Spain from the Barcelona-version.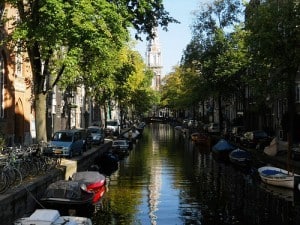 Amsterdam – The Vibe
Amsterdam is another favorite European city – it has a very relaxed vibe, and personally I think it's one of the most beautiful cities in Europe.
The many small canals and streets, the tall, narrow and colorful buildings lined along the water makes this city very picturesque.
The best way to enjoy this city is to hire a bike for the day and bike around town.
What makes Amsterdam so interesting is how it completely changes from day and night.
During the day it's a calm city full of gorgeous cafes, boutiques, museums and parks, and when the sun is starting to set, the parks fill up with people bringing picnic blankets, food and beer and at night there are often parties with music in Vondelpark.
In the evening the bars and clubs go crazy, and the streets of the Red Light District fill up with people coming there for simply curiosity or to have a "good time".
It's a very different city after dark, but equally interesting…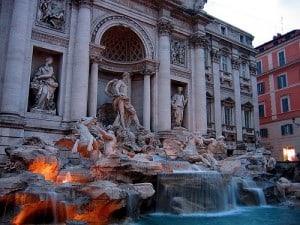 Rome – The History
Rome, the city where people live and work among 2000 year old buildings, where you can spend all day going between ice cream parlors in the quest of finding the best Italian ice cream, and where there is an "entire" country (Vatican City) within the city, where you can find the Sistine chapel and its incredible frescoes by Michelangelo.
There is simply no ending – the history of Rome is everywhere and for everyone to enjoy.
A weekend here is not enough, which is why people come back several times to check out what they missed the previous time.
And for those who are not interested in the history, there are crazy nightclubs and amazing shopping.
If you go to Rome in the summertime, there are beaches not far away where the party goes on all night and where the party goers finally end up sleeping on the sun beds the rest of the day.
It's been a while since I was there, so we have planned to go there again later this year, can't wait!
London – The Action
Second only to Paris, London is the most visited city in the world – and for a good reason too.
London is a good place to be if you want a calendar full of events and concerts, it is where all comedians and musicians make sure to stop on every Europe tour.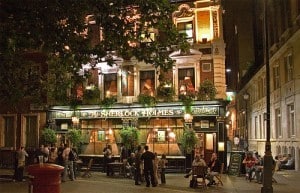 Paris might be the fashion city, but London still has that cool vibe, the feeling that anything could and does happen around any corner.
One of the things that makes London so lovable is that it often doesn't feel like a big cosmopolitan capital.
The people are friendly, polite and very helpful, and walking through many streets and neighborhoods you feel as though you are in a small picturesque British town.
We have seriously been thinking of moving there for a while but accommodation in London seems pretty hard to find, and the only downside to the city is that fewer working class people can afford living in the city.
Where you stay also plays a big role in how you experience a city.
London is known for having some really scruffy places, and I think you need to be very picky when it comes to this city.
If you get bed bugs, you will definitely like the city less even though it's the hotel's fault and not the city's…
When my parents went there last year they decided to spend a little more money than usual and stayed at the wonderful Canary Wharf apartments.
They really have a crush on London in general, but I could tell that this made a huge difference to their stay, especially since they actually went there again just a couple of weeks ago and stayed in the Mayfair apartments.
Paris France Travel VIDEO
Moulin Rouge In Paris
Moulin Rouge In Paris – Ooh La La! The current show at Moulin Rouge Paris is the spectacular "Feerie", an extravaganza of frothing feathers and shimmering sequins, long-legged dancers, acrobats, magicians, comics and clowns.
If you are visiting the French capital don't miss the chance to see this visually stunning show.
It's the quintessential Paris experience – however, you should be aware that, while the cabaret is extremely sophisticated and tasteful, the female dancers are topless during a few parts of the performance, so it is not suitable for young children.
The celebrated Moulin Rouge Paris has been causing a sensation in the French capital ever since it opened in 1889.
Moulin Rouge In Paris
In the very early days, it was a place of risqué entertainment where gentlemen watched beautiful girls perform provocative dances.
It was here at the Moulin Rouge theatre that the spirited Can Can, which had been around in dance halls since the 1830s, reached the height of its notoriety.
As the fame of the Can Can grew, certain sections of society flocked to the Moulin Rouge to enjoy it, while others went there to be scandalized.
But times changed and gradually the Can Can evolved into a form of more mainstream entertainment, leading to the development of cabarets across Europe.
Over the years the Moulin Rouge has presented a series of sumptuous shows to enthusiastic audiences.
Many international stars have performed on stage at the Moulin Rouge Paris, from Maurice Chevalier, Jean Gabin and Edith Piaf to Ella Fitzgerald, Liza Minelli, Frank Sinatra, and Elton John.
Moulin Rouge tickets sell out weeks ahead so, if you want to see the Feerie Show, do make sure you book well ahead to avoid disappointment.
Moulin Rouge
The Moulin Rouge is a great venue for a hen party or other celebratory night out and you can get Moulin Rouge tickets that include dinner as well as the show.
Then, there are a wide range of packages that combine Moulin Rouge tickets with other aspects of Parisian nightlife – a Paris illuminations tour, dinner at the Eiffel Tower, or a Seine dinner cruise.
After rushing through Luxembourg, we really needed a few days rest – but since the crazy city of Paris was next on our route, we didn't have time to rest … instead we spent a few days exploring Paris.
It was great to finally
visit all those attraction
you had heard when you were younger:
– The Eiffel Tower, Notre Dame de Paris etc and of course taste some of the yummy french food like Crepes!
Paris France Rumors & The Truth
Paris: the city of romance and baguettes, one of the most visited cities in the world – and we hadn't been there yet …
Paris France Travel VIDEO
Paris is one of those places it feels as though you just NEED to visit.
For some people, it doesn't seem to matter that you've been to other French cities – if you haven't been to Paris, you haven't been to France.
And besides, who doesn't want to visit?
For me, when I think of Paris I think of the movies I've seen based there; all from children's movies like Aristocats, Hunchback Of Notre Dame and Ratatoille, to romantic films like Amelie from Montmartre.
So coming to Paris was like entering a movie set, and then realizing that without the characters and story line – it was a VERY different story..
I think Paris in particular, needs some time to let you get to know it.
But still, after a short time there we already had a lot of things to talk about …
Paris Fresh Baguettes
Everyone Walks Around With Fresh French Baguettes
Walking down the streets in the neighborhood where we stayed, everyone was on their way somewhere – holding two baguettes in their hands.
Everywhere people were carrying baguettes, munching on one while at the same time holding another to bring home.
I don't blame them; who would say no to a huge freshly made baguette still warm from the oven for 0.90 Euro?
We had three of them in one day!
French Park Their Cars Anywhere.
We saw SO many cars parked randomly in front of pedestrian crossings, on the street corners, and in random places.
You never knew if the car was waiting for you to cross, or if it was just parked there – always look twice!
French Food Is Everywhere – Of Course!
In all the other countries we've been to we've had to dig a little to find some "authentic" food specific for that country – in Paris, it was everywhere, and it was cheap.
Our challenge was to try ONLY ONE local dish – during our stay in Paris, local food was all we had: Croissants, baguettes, crepes – so good, so cheap, so French!
French people are NOT Rude
The People Were …?
I honestly can't answer that question.
All those rumors about French people being stuck up, rude and not speaking English even though they could if they wanted to – well, I don't agree, but I can understand where the rumors are coming from.
In many places the rumors are completely untrue, but in Paris?
Neither true nor false, I think just misunderstood.
It wasn't that they were rude, they just didn't care about strangers.
Most people seemed a bit hard to connect with, and us being there for only a day and a half we never felt that we got the chance to connect with anyone – we found it was harder than in other countries to get that eye contact, and to be noticed.
I left feeling as though nobody knew I was there, which is nobody's fault – it's just a feeling I had, perhaps one you get from those very big cities – where you are nothing to them but simply another tourist.
So in short, I have to admit that Paris needs some more time for me to give it an honest impression.
Travelling to the French Alps for an Affordable Outdoor Adventure
Things To Do In Paris – The City Of Endless Fun
Paris is like a gift wrapped in layer upon layer of attractive paper, each time you visit the French capital you remove another layer and find something else delightful underneath.
Louvre Museum
Everyone has their own personal list of top things to do in Paris, here we include old favorites as well as new ideas for fun activities in this wonderful city.
When it comes to famous attractions, the celebrated Louvre Museum is a "must" – but in such a treasure trove it's easy to be overwhelmed.
On your first visit we recommend you take a tour with a guide who can show you the highlights, later you can return and browse on your own, but never try to see too much on any one visit.
Some of the best views of the city can be seen from the river and we would include a Seine cruise on our list of best things to do in Paris.
In fact we recommend taking one of these cruises every time you visit, especially if you go at different seasons.
A river cruise offers a stunning parade of the city's greatest monuments, including the Eiffel Tower, Grand Palais, Hotel des Invalides, Louvre, Musée d'Orsay and more.
Moulin Rouge
A Moulin Rouge show, Europe's most famous and flamboyant cabaret, is on the "must do" list of thousands of visitors to Paris each year.
Don't miss the chance of seeing the high-kicking French Can Can performed in the place where it was invented, but do be aware that Moulin Rouge tickets sell out many weeks in advance.
To avoid disappointment plan ahead and order your Moulin Rouge tickets well before your trip.
When it comes to new and different things to do in Paris there are all sorts of possibilities.
Go off the beaten track on a wine-tasting tour in parts of the city that only the locals know well; or develop your own fragrance at a perfume making workshop, or explore Paris on a Segway personal transporter (a futuristic electric vehicle).
Foodies love the gourmet walking tours of the markets and food-shops of the Latin Quarter; keen photographers enjoy exploring the most picturesque parts of the city with an expert photographer-guide; and cyclists may like to get out of town on one of the delightful bike tours to Versailles or Monet's Garden in Giverny.
Visiting The Eiffel Tower In Paris
The Eiffel Tower is the tallest building in Paris (standing at 324 meters, roughly about the same height as an 81-story building) and the most-visited paid monument in the world; with millions of visitors year round.
Nicknamed La dame de fer or "the iron lady", the tower is a puddle iron lattice tower located on the Champ de Mars in Paris.
Not only has it become an icon for Paris, but for the whole of France – and a visit to Paris without seeing the Eiffel tower just doesn't seem right.
From being a structure that was planned to be torn down, to having become one of the most recognizable structures in the world, this historical structure has a fascinating history.
The Eiffel tower scam with Victor Lustig is my favorite story, where he actually managed to "sell" the Eiffel tower for scrap metal – twice!
Some are happy just to see it from underneath, take a photo of it and one with yourself jumping in front of it (you will see everyone doing it when you get there..!), others climb the tower to see the views, and a few go all the way out and dine inside the tower.
Yes, the Eiffel tower actually has two restaurants.
Eiffel Tower Restaurants
At the first floor is the Le 58 tour Eiffel, a restaurant seating as many as 200 people and offers traditional French cuisine – it is not easy to get a table there, so we suggest you book at least two weeks early.
Le Jules Vernes is the second restaurant and is located on the second floor, with its very own private lift.
The restaurant is run by the world-renowned chef Alain Ducasse who is the only chef to hold 19 Michelin stars throughout his career.
The restaurant has a view of the city to die for, and funny enough it was featured in the movie "A View to a Kill" with Roger Moore.
Eiffel Tower Tickets
With the tower having three levels for visitors, tickets can be purchased to ascend, by stairs or lift, to the first and second levels – to skip the long lines at the gate, you can buy tickets online from the official web site.
Eiffel Tower Tickets
Stairs Entrance Eiffel Tower Tickets
This is the cheapest type of ticket available (4.70 Euro) and will give you the opportunity to explore the Tower on foot.
However, it gives you an access only up to the second floor – you can't get on the top level with this type of ticket.
Lift Entrance Eiffel Tower Tickets (2nd floor)
A bit more expensive than the Stairs Entrance (8.20), this type of ticket will also take you only up to the second floor – however, you are allowed to use the elevator instead of the stairs.
Lift Entrance Eiffel Tower Tickets (to the top)
The most expensive of all tickets (13.40), this is the only ticket that gives access to the top of the tower.
A little warning though; since it's so high up top, landmarks or monuments are hardly seen, but definitely worth it if you like heights.
So now you know everything you need to know about a visit to the Eiffel Tower – have you ever been? if so, what did you think?
5 Best Movie Locations in Paris
Paris has the historical streets, the romantic cafes, the decorative cathedrals and the picturesque cafes that make for the perfect movie scenes.
You know the scenes that make you want nothing else than to be right where they are, being served a cup of coffee at that beautiful square, or taking a stroll along that romantic street.
Paris is the perfect city for epic movie locations, and there are plenty of memorable scenes from blockbuster movies that have been filmed in the streets and corners of Paris…
Midnight In Paris
Woody Allen's Midnight in Paris has more than a handful of memorable scenes, all shot in Paris, and you could probably spend a whole day just going between filming locations from this movie alone.
One of the top ones, however, would be "Restaurant Polidor" where Gil meets Ernest Hemingway.
Where: 41 Rue Monsieur le Prince
The scene where Paris is portrayed as the most romantic, however, is when Gil and Adriana share a romantic walk in Paris one evening alongside Sacré Coeur.
Where: Rue du Chevalier de la barre.
Amélie
Watching Amélie would make anyone want to pack their bags, move to Paris and see the city through her eyes.
I remember how inspiring it was to see the scene where Amélie leads a blind man through a market sparking his imagination and our own with her words.
The most classic filming location in this movie has to be the Café where Amélie works – it's a very charming café and looks just like in the movie!
Where: Cafe des deux Moulins, 15 Rue Lepic
Da Vinci Code
Believe it or not, but even before the movies came out, there was already a Da Vinci Code trail map based on Dan Brown's blockbuster book, and many of the book's locations are the same as in the movie.
One of the more obvious locations is of course the Louvre, where Robert Langdon was summoned to the murder scene – but anyone can find that out by the huge glass pyramid in the back ground.
A more interesting location is when Silas investigates the 'Rose Line' in the church in which he searches for the 'keystone'.
The exterior in the movie is real, and although the interior was digitally recreated, many of the "mysterious codes" or symbols they find are actually real, such as the letters P and S in the small round windows at both ends of the transept which in the movie refer to the dubious 'Priory of Sion'.
Where: Church of St Sulpice
Another location worth mentioning, especially if you're looking to find accommodation in Paris based on movie locations is Chateau Villette where the eccentric English Grail-obsessive Leigh Teabing lives.
The 17th century estate is actually a luxurious bed and breakfast, located about 27 miles (40 min) northwest of Paris.
Inglorious
Bastards
There is no wonder why Christoph Waltz won an Oscar for his role as the cunning SS officer Hans Landa in the movie Inglourious Bastards – his performance made the whole film go from average to awesome.
But of course the other actors also contributed to some memorable scenes, such a when Shosanna and the German soldier Fredrick Zoller sit in the charming little bistro and Shosanna realizes that he his a national hero.
Where: Bistrot La Renaissance, 112 Rue Championnet.
The Tourist
Although the movie itself wasn't all that memorable, the only scene that I actually remember was when Angelina Jolie is reading a newspaper in a Parisian café.
I thought it was such an epic shot, it's one of those scenes you wish you lived yourself every day, and as Parisian as it gets.
Where: Le Nemours, Plaza de la Collette
Budapest Hungary
Budapest give you a very different experience to the western part of Europe.
There is a rough unpolished beauty about Budapest, one that you don't experience in nearby places like Vienna where the buildings are white, clean, and pretty.
Budapest, Hungary – Relaxing Thermal Baths
Budapest, Hungary – Relaxing Thermal Baths
Budapest is the ultimate choice for romantic weekend breaks, and winter is a perfect time to visit Budapest to enjoy the thermal baths that the city is so famous for.
Some of the baths have the most romantic and beautiful architecture, and if you want to spoil yourself a little extra the spas offer a variety of treatments.
Budapest offers some great value in terms of accommodation and food, and you can stuff yourself full for half the price of what you're used to – the budget airline Wizzair flies to Budapest from all over Europe.
Pálinkás jó reggelt!
Start the morning with a hearty breakfast and a palinka (Hungarian alcoholic shot), and greet your fellow travelers with the traditional greeting "Pálinkás jó reggelt!", which means "Good morning with Pálinkás!"
Budapest is a beautiful city to see from afar, so you will get the best views from the top of the hill of Buda.
Start the day on top.
Take the castle bus up to the Fisherman's Bastion.
An amazing panoramic view over the city and Donau river.
You'll also see the best side of the majestic Parliament building, which is a lot nicer from a distance than up close.
Chain Bridge and Oldest Cafe In Town
Walk over the famous Chain bridge and take some nice photos.
Have lunch or a coffee break at one of the oldest cafes in town, Cafe Gerbeaud.
It's a cafe with a long history dating back to 1858, and is known for its huge variety of cakes and sweets.
It's quite a touristy place, so finding cafes is not a problem in Budapest, there is a cafe around every street corner!
Shop at the Market
Soak up the food culture and buy some of the traditional handicrafts in the Central Market Hall.
Don't forget to buy some of their beloved Paprika spice that they happily cover ALL food with.
People & History
A visit to the Holocaust Memorial Center would be interesting even for those who don't like museums.
It's a very strong, moving experience, and you really get an insight in the history of Budapest and an understanding of why the city looks and feels the way it does.
See the pain and suffering the people have gone through.
Being here and then going back to town and see all the old houses with bullet holes all over is tough, especially if you're staying in one of the hostels (where we stayed) in the old Jewish Quarter, which used to be the old Jewish Ghetto the Nazi's created during world war 2.
Shop Vintage
Walk along the streets, there are many vintage and second hand shop with some really interesting stuff.
Luxury Latte
Have another coffee and cake – this time make sure it is at the New York Cafe, probably the most beautiful cafe in Europe.
A visit to this luxurious cafe is a true experience in itself.
The cafe is covered with gold decorations and details everywhere – be aware: it's VERY expensive – but such an amazing thing to see!
The cafe dates back to 1894 and used to be very popular among the rich writers, poets and journalists who belonged to the upper-class folk of Hungary.
Pleasures Of Life
Take a dip and play some chess in the Hungarian thermal pools.
Many to choose between, but can get really crowded. Széchenyi is a beautiful thermal bath, and also one of the biggest in Europe.
There are 15 different pools for swimming, massaging or just relaxing playing a game in chess, including all-year outdoor pools which is really nice to relax in when the weather is a bit chilly.
The building is of a Neo-baroque style and was built in 1913, so not only will you enjoy soaking in the sun but also get a chance to soak up some history.
Dinner Time
There are so many restaurants to choose between, and the famous award winning Gunde right by the Heroes Square might be a bit pricey for the normal backpacker.
If you can afford it however, it's worth a visit.
In 1913, Károly Gundel decided to open a family-type restaurant in the same neighborhood for the visitors of the Budapest Zoo.
Only women cook and serve the dishes, it might sound a bit sexist but it sure is different.
If you have a spare day
A great thing to do is to join a free guide tour around the city.
The Free Budapest Walking Tour starts at 10.30 am and goes on for about 3 hours, and the guides are local students looking to get some extra cash (they get payed by tip).
The goal of this walking tour is to discover and experience Budapest through the eyes of the insiders, to bring to life streets, bridges and statues.
Budapest Hungary Travel VIDEO
The next city was Budapest. Budapest is a city we feel some sort of connection with.
It was our last stop on our very first round the world trip together, and it was what made the last impression of our trip, and what in some way I believe is what made us want to go traveling soon again.
Going back was interesting, as this time we had quite a different impression of the city.
Last time we thought it was a rough city, but this time we didn't feel that way at all.
I guess it all comes down to what you compare it with, but it also made me realize how traveling has changed us and how we look at things compared to a few years ago.
Coming from Eastern Europe, Budapest felt very much like the gateway to Western Europe – one example is the train system: in Budapest the trains finally leave on time – such subtle changes, but very noticeable.
But the city still has that Eastern feel and tradition, where being offered a shot of plum brandy in the morning is nothing strange at all!
It's a city with many things to see and do, a place where you can come any time of the year and it will still be beautiful and you can still have fun.
Returning To Budapest Hungary
Budapest was our last stop on our very first around the world trip together, which is why it felt quite special to be going back there a few years later.
Budapest Hungary Travel VIDEO
A lot of things have changed since we were there last time. Not so much with the city itself, but with us – yes that is us on the right there back in 2008.
Back then Budapest was a part of Europe which we had never seen before, and I remember that we thought it was such a rough place and that the people were very unwelcoming.
You think you learn a lot from a "once off" trip around the world, but the truth is that your first trip around the world is merely an introduction, it's the travels you make after that which makes you grow and learn even more.
This time around, we arrived there after having traveled through most areas in Eastern Europe, and our impressions were quite different from the previous time.
Budapest gateway to Western Europe
Coming from Eastern Europe, Budapest felt very much like the gateway to Western Europe – one example is the train system: in Budapest the trains finally leave on time – such subtle changes, but very noticeable.
But the city still has that Eastern feel and tradition, where being offered a shot of plum brandy in the morning is nothing strange at all!
This time we didn't find Budapest rough, and apart from an angry woman yelling at me throwing her heavy key chain trying to hit me with it twice on the street – people were quite friendly…
It's a city with many things to see and do, a place where you can come any time of the year and it will still be beautiful and you can still have fun.
Budapest is beautiful
We were there during the summer, and it was super hot outside.
Wintertime is the ultimate time to go there if you want to check out the thermal baths, but during summer it's the perfect weather to check out the rest of the city.
Budapest is a city you can spend quite a few days in and every day it shows a different side.
I'd like to describe Budapest as a city that grows on you.
I liked it better the second time than the first, and I can see myself liking it even more if I go back there a third time and really give the city some time to show me its hidden gems.
I have a feeling that Budapest will become like one of those acquaintances that you never planned to get to know but happen to run into randomly every now and then, creating a friend-ship over time.
Which cities in Europe would you add to our list?
Hacks to make the most of Visiting Europe Cities
Visiting Europe Cities – Taking city breaks in Europe is a great way to travel for those who can't take weeks or months off from work, and still want to experience as much of the culture as possible in a short period of time.
In cities you can see and experience a lot in just one day, from the country's history to culture and local food.
But if you choose the wrong time or season to go on city breaks in Europe you'll risk having such a bad experience that you'll never dare to try it again.
When Visiting Europe Cities?
Taking city breaks in Europe is very different from the usual beach holidays: when planning beach holidays the number one most important factor is the weather.
A rainy holiday in a beach destination could possibly end up being the most boring holiday of your life, so to guarantee a sunny vacation, people go during the driest and hottest months of the year – along with everyone else.
When it comes to city breaks however, these are often precisely the months you want to avoid.
There is nothing more exhausting than being in the middle of a big city in 33 degrees weather, desperately looking for a shady square to cool down in.
Instead, aim for the months during the shoulder-season, spring and autumn are perfect for city breaks in Europe.
In spring the weather is warming up, the days are longer and flowers are blossoming.
It's a beautiful time of the year, and even Greece is green and colorful at this time before the sun makes everything turn brown.
The weather heats up earlier in southern Europe, so weekend breaks are great already in March, while northern Europe is at its best in May-June.
Keep in mind however that Scandinavia is an exception, where the hottest months are usually the best as the weather rarely goes above 25 degrees.
Visiting Europe Cities Events and attractions
Autumn is just as good as spring, with beautiful color shifts in nature, vineyards looking their very best and a great time for food festivals.
It also has a quieter more relaxed vibe than spring.
During the shoulder-seasons, museums are much quieter and lines at attractions are significantly shorter, so if you've planned some cultural sights spring and autumn are by far better months to visit – as long as you avoid Easter holiday and weekends.
Where Visiting Europe Cities?
Where you should go on a city break almost entirely depends on what you want to see and do.
Berlin is often a great option because there is a good range of things to see and do for a four day itinerary, and plenty of cheap airlines fly there daily.
Italy has a lot of cities that are perfect for weekends, and are often broken down into what you're interested in.
Generally, Venice is the beautiful city unlike anything you've ever seen, Rome is full of historical and cultural sights, Bologna is famous for its incredible food and Milan for the shopaholic.
One of our favorite city break destinations is Prague, a bit rough around the edges but so pretty, and kind to the wallet.
It has a great mixture of culture and history, and four days is not overwhelming and yet not boring – just perfect.
Budapest is also recommended in spring and autumn, as the summers get scorching hot and you won't be able to enjoy the thermal baths the city is so famous for. Budapest City Guide
How to travel to Europe Cities?
It doesn't really matter how you get to your city break destination, but choose the transport that takes the least effort and time.
Flying may seem faster, but when counting in the time getting to the airport and all the travel preparations, train or bus might just be faster and easier.
For accommodation, Bed & Breakfast places are our favorite choice for exploring cities, especially for short weekend breaks.
Not having to worry about going out for breakfast will save precious time, and often B&B's offer a more intimate and cultural experience than chain hotels that all look and work the same.
What is your favorite month for city breaks in Europe?
International Travel Packing List
(photo credit: 2 – wlappe – Joe Shlabotnik – joanna855 – waitscm – 1 – 1 – 2 – 1 – 2 – 3)