Belize Beach and Jungle Resorts are refreshing and diverse destinations where the people are friendly and the landscapes are breathtaking, and is one of our places to visit before it's too late.
It's a fantastic place for enjoying the beach and the jungle. In fact, one of the major decisions facing anyone who wants to visit is whether to choose a Belize beach or Belize jungle resorts.
Both offer advantages.
Particularly fortunate travelers may want to consider dividing their time between two resorts to enjoy the best of both worlds. As this isn't a realistic option for everyone, it's probably necessary to choose between the beach and the jungle.
The attractions of staying close to a Belize beach are obvious. Belize is well known for the quality of its waters and sand.
Guests can spend the day soaking up the sun or playing active water sports. Scuba diving is excellent in the area, with the barrier reef being the most popular attraction for viewing colorful fish.
Most beach resorts are attached to nearby cities, guaranteeing a good variety of shopping, restaurants and other attractions. Belize also has some of the Top Beaches in Central America to escape winter.
Nonetheless, it's difficult to forego the opportunity to stay amid Belize's lush jungles. Inland resorts are a great choice for the visitor who wants to hike extensively and explore the country's natural beauty.
In addition, staying in the jungle may provide better access to Belize's rich collection of ancient ruins. These long abandoned Mayan cities are fascinating.
Many have been extensively excavated and some visitors could spend days just wandering through them.
Which Belize Beach & Belize Jungle Resorts To Stay At?
Clearly, both beach and jungle resorts offer plenty of attractions. To decide which way to go, visitors must simply reflect on what kind of getaway they'd like.
Those craving urban excitement in the evenings and relaxing days by the water would definitely be better served by an ocean resort.
On the other hand, people with a taste for ancient cultures or eco-tourism might enjoy a jungle hideaway. A wealth of both styles of properties can be found in this tiny nation.
Matachica
Belize Tourism Board has a very informative website that can give you a taste of this wonderful English speaking country.
One of the best beach resorts is Matachica. It's found close to the world's second largest coral reef, making it an ideal choice for snorkelers and divers.
A private, white sand beach promises plenty of opportunities for relaxing in style. A convenient water taxi service to nearby San Pedro means that guests can always get to town for entertainment and variety.
The Matachica property boasts 26 villas, most of which are single casitas while a two bedroom villa caters to larger parties.
The color scheme is vibrant yet soothing. Somehow Matachica is able to successfully combine the traditional and the modern for an interesting and tasteful aesthetic.
Upscale linens and air conditioning guarantee comfortable nights. Most villas have private patios and hammocks.
Some casitas are located directly on the water, putting the ocean right at the feet of lucky guests. Other amenities at the resort include a luxurious spa, an infinity pool and the Mambo Restaurant where gourmet food is served in an elegant atmosphere.
Guests spend their days playing in the surf or riding bikes. Local tour groups operate helicopter tours, and some visitors enjoy cave tubing or para sailing.
The resort provides a number of different package deals to make trip planning a breeze. Guests who are particularly interested in fishing, diving or another activity may be able to reserve a package.
Grand Colony Island Villas
Belize Coral Reef
Another excellent choice for those wanting to be close to the water is the Grand Colony Island Villas.
Guests choose from between beach front and pool view villas. Each villa boasts either two or three bedrooms, so this property might be a smart choice for larger groups traveling together.
Moreover, the villas are fully equipped with kitchens, washers and dryers and separate living areas. Guests appreciate appointments like granite counter tops and stylish furnishings that surround them in luxury for the duration of their stay.
The beach is only about 25 feet away from the beach front villas, so relaxing on the sand is a snap. Many guests choose to dive or snorkel in the area, and the ocean is perfect for swimming.
While there is no restaurant on site, the resort is located in San Pedro, so finding great dining is never a problem.
Gaïa Riverlodge
Visitors who prefer a jungle setting might want to consider Gaïa Riverlodge as their first choice for accommodations.
As a full service ecotourism destination, this resort is a favorite with travelers who believe in leaving no trace on their journey.
The property is nestled in the midst of the Mountain Pine Ridge Forest Reserve, and it takes full advantage of the gorgeous natural surroundings.
Landscaping is lush and beautifully highlights native plants and flowers. A river flows nearby. Several breathtaking waterfalls demand to be admired.
Guests can reach the falls on foot or on a hydro powered rain forest tram. Freshwater pools are found on site, offering the perfect chance to cool off.
The 16 cabanas feature a variety of perspectives on the gardens, the mountains and the waterfalls. Spacious, tastefully decorated rooms create a fitting retreat from the bustle of everyday life.
Guests enjoy luxurious amenities and wonderful seclusion. A restaurant and lounge overlook the waterfalls for unparalleled views.
Three meals a day are served, and the menu always includes Mayan and Belizean dishes. Guests might spend days exploring the trails and watching the birds and other wildlife.
The lodge also organizes several tours that take guests to Mayan ruins or on horseback rides. It's similarly possible to explore caves, enjoy zip-lining and try out rock climbing.
Sleeping Giant Rainforest Lodge
Sleeping Giant Rainforest Lodge is another stylish choice. It's located within the Sibun National Forest Reserve.
As one of Belize's best small hotels, guests are guaranteed a personalized experience surrounded by luxury and the beauty of nature.
Rooms take advantage of local woods and granite to give them an authentic Belizean feel. Creations by local artisans are used to decorate each room.
With only nine guest rooms available, it's best to book early. Many people are anxious to experience this unusual resort.
Margarita Creek runs alongside the property, providing a tranquil place to relax. Guests get a different perspective from the Creek Side Lounge, a second story spot that's ideal for relaxation and enjoying the sounds of the creek below.
The property's restaurant offers hearty home cooked meals that draw upon the cultural influences of many nations.
Guests have plenty of options when it comes to keeping busy. Sleeping Giant offers caving tours, rappelling adventures and a variety of trips to Mayan ruins.
Jungle safaris and horseback rides are also highly sought after.
Belize is a Fascinating Destination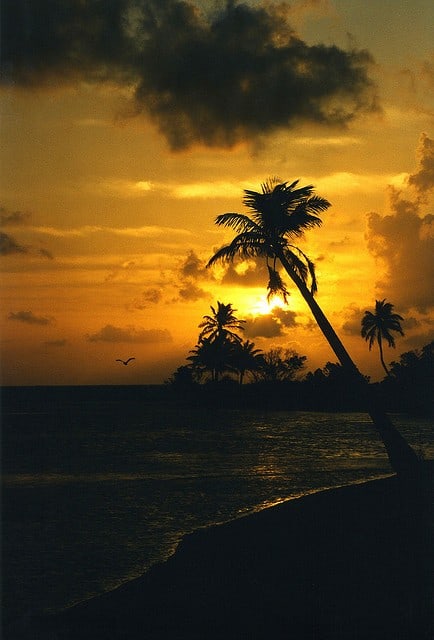 Belize is a fascinating destination. It is also a small country, which makes it fairly easy to enjoy both the jungle and the beach.
Despite its diminutive size, Belize offers a spectacular variety of things to do and places to explore. It's possible for visitors to spend their days napping and soaking up the sun.
They can take a dip in the ocean to cool off or enjoy the underwater beauty that is found along the coral reef (second largest in the world).
Alternatively, guests might enjoy something a bit more active. Treks through the jungle and zip-lining are just the beginning.
Of course, it's possible to simply relax and listen to the sounds of the jungle too. Choosing which type of Belize adventure to enjoy isn't always easy.
Thankfully, the country is small enough that it is possible to enjoy both the beach and the jungle in a single visit.
For a more in depth exploration, it may be necessary to make a return trip, with one visit focusing on the beach and the other on the jungle.