Last Updated on March 31, 2022 by Alice Benny
Best Time to Visit Puerto Rico ~ Just a short plane trip from Miami, Puerto Rico is a popular tropical vacation destination amongst Americans and people from all over the world. This small island nation is absolutely packed with charm, from sandy beaches, to rainforests and jungle treks, to the lively nightlife of Puerto Rico's capital city, San Juan. In this article, we'll let you know the best time to visit Puerto Rico, and what to do while you're there.
Best Time to Visit Puerto Rico
Tourist Season
Being a tropical destination, Puerto Rico sports warm temperatures year-round. Tourist season is mainly determined by Puerto Rico's "rainy season", which runs all summer.
The most popular time for tourists is from December to April. This is when Puerto Rico receives the least rain, with temperatures that are still quite enjoyable. This timing also coincides with North American winter, with many travellers hoping to escape harsh winter conditions.
If you're one of these people, then this would be the best time to visit Puerto Rico. But be warned that tourist locales will be more crowded, hotels will be more expensive, and bars & restaurants will be fuller.
Many tourists recommend visiting Puerto Rico just before or just after the busy season. Puerto Rico in the Spring (Apr-Jun) is quite pleasant, and not nearly as busy as during peak season. It's also quite a bit rainier than during winter, but not quite as rainy as a Puerto Rico summer.
Alternatively, you can opt to visit just before the rainy season, during Fall, when you can also find cheap lodging and less crowded locales. But be warned that Fall is "hurricane season" in the Atlantic, so you'll want to be aware of this when planning your stay.
Climate
Puerto Rico is characterized by its Tropical Marine climate. The temperature in Puerto Rico varies very little throughout the year, and most days are hot, sunny, and humid. For most of the year, daily highs hover around 83F(28C), and daily lows hover near 72F(22C). Of course, this also depends where you are in Puerto Rico, with higher elevations experiencing somewhat colder temperatures.
What does vary is rainfall, which is why some travellers prefer the drier winter months. Throughout Summer and Fall, there is a chance of hurricanes in Puerto Rico, with higher average daily rainfalls as well. That being said, Puerto Rico is generally hot and sunny year-round, with many travellers visiting the island at all times of year.
Is Puerto Rico Part of the USA?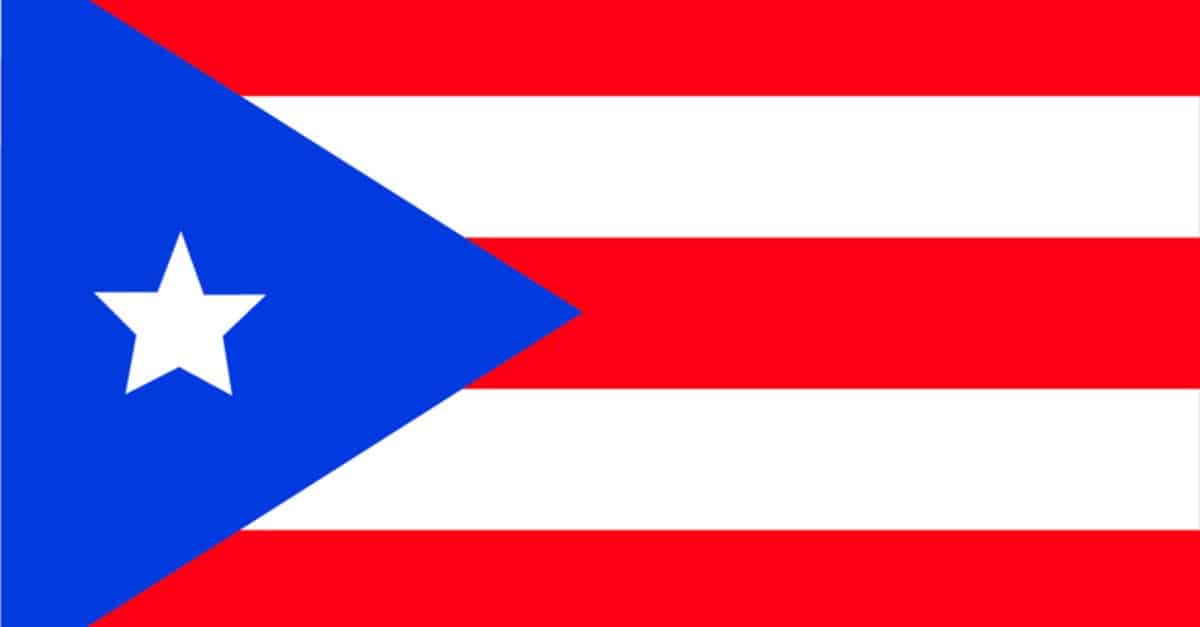 Puerto Rico is designated as a commonwealth by the US government. What this means is that Puerto Rico is not an official US State, but is an unincorporated territory of the United States. Puerto Rico has its own government, and manages its own affairs. However, it is technically not an independent country.
As a tourist, this is helpful because there is less of a "culture shock" in Puerto Rico. Everything is in US dollars. While English is an official language of Puerto Rico (along with Spanish) many Puerto Ricans are not fluent in English. It would help as a tourist to have a basic understanding of Spanish. However, in the major tourist hotspots, such as San Juan, you won't have an issue getting around without speaking Spanish (although it is respectful when you can).
What to Do in Puerto Rico?
Puerto Rico is a diverse Island nation, full of things to do and see. When planning your ideal trip to Puerto Rico, you should first decide what you want out of your vacation. Are you looking for lively nightlife? Surfing with the sea turtles? Rainforest treks?
Or just a quiet vacation by the beach? Puerto Rico offers all this and more, but it's up to you to decide what's best. It's an important decision, because it impacts where you stay, how you get around, and more.
If you're unsure, we've compiled a list of our absolute favorite things to do in Puerto Rico. Here's some inspiration to help you plan your trip:
Old San Juan
San Juan, Puerto Rico's capital city, is an awesome vacation destination in its own right. But there's no way to better soak in the culture than with a jaunt through Old San Juan. Old San Juan is the historic district of San Juan, featuring many historic buildings and sites, and a great way to appreciate the history of this unique city.
A guided tour is recommended, but you'll have just as much fun strolling the area on your own. The Spanish Colonial architecture is a sight to behold, and the vibrant colors make everything pop. The cobblestone streets are filled with street vendors, bars, restaurants, and more. At night, the area has a lively nightlife scene, full of places to drink and dance.
Mosquito Bay
A lot more enjoyable than the name might imply, Mosquito Bay is located on the island of Vieques, off the southeast shore of Puerto Rico (accessible by boat). Mosquito Bay is the best spot for viewing one of Puerto Rico's most fascinating phenomena. At night, the waters light up due to bioluminescent organisms that live beneath the surface (known as dinoflagellates). The surface of the water glows an electric blue.
Additionally, much of the island of Vieques is preserved natural area. There are plenty of wondrous hikes, and you'll also spot wild horses roaming the countryside.
Rincon
Rincon is one of the most popular spots for beachgoers and surfers. Located on Puerto Rico's west coast, Rincon is the perfect spot if you're looking to truly get on island time. Rincon's shoreline is packed with popular beaches, offering something for everyone.
Certain spots offer the best surf on the island, and other spots are great for relaxing, snorkeling, and more. April-June is leatherback sea turtle nesting season, where you can catch a glimpse of these giant turtles from the beach. Click here for the best spots to stay in Rincon.
El Yunque Rainforest
El Yunque National Rainforest is located to the eastern side of Puerto Rico. El Yunque is a dense rainforest, full of hiking trails and jungle sights. You'll see waterfalls, dense foliage, and plenty of unique jungle species. Don't forget to pack some layers to keep dry, and a rugged pair of hiking boots.
A great way to access El Yunque is via the seaside town of Farjado on the northeastern side of the island. Farjado is a quiet beachside town, which also offers ferry service to popular islands off the coast of Puerto Rico. Farjado is definitely a less tourist-y locale, and you can expect a quiet, peaceful stay. You'll have easy access to El Yunque, popular beaches, and more.
Crashboat Beach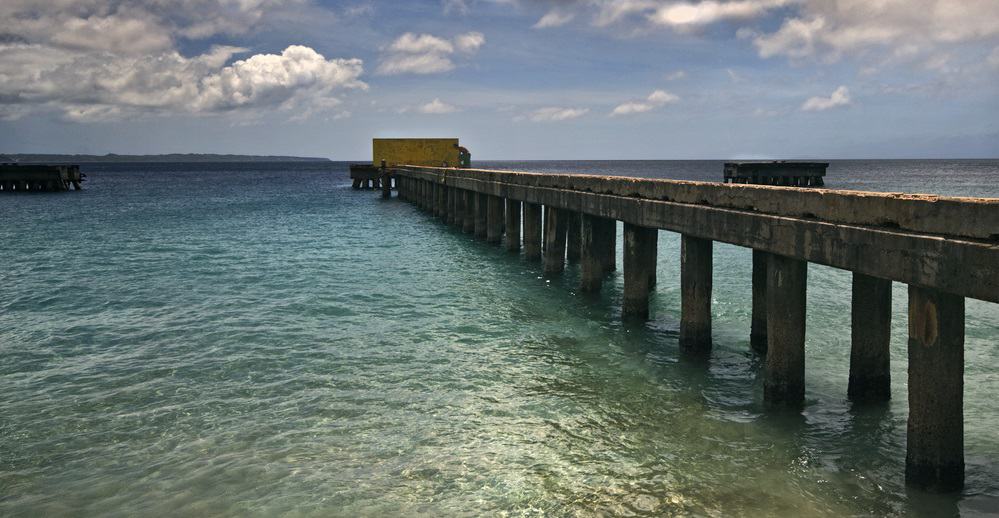 One of the coolest beaches in Puerto Rico, Crashboat Beach sports clear blue waters and pristine white sands. Located off the northwest tip of Puerto Rico, Crashboat Beach is a popular destination for snorkelers, beachgoers, fishermen, and swimmers.
It's a huge beach, with plenty of space for everyone. It also has a large pier for fishing and (for the brave) jumping off. The beach is surrounded by food stands and shops. The closest major town is Aguadilla, where you can find a place to stay, a place to eat, or just to continue your adventures.
Definitely one of the top beaches in Puerto Rico, but also one of the most popular. You might enjoy Crash Boat Beach more during the low season, but that can be said for just about every tourist hot spot.
Ponce
Ponce is another great destination if you want to appreciate more of Puerto Rico's urban side. Located on Puerto Rico's southern coast, it's a great spot to visit, and sports a lot of historical architecture. Ponce, like San Juan, has a preserved Old Town area, which shows off the unique "Ponce Creole" style of architecture.
You can see unique historical buildings like the Hacienda Buena Vista museum, or the Parque de Bombas firehouse. The city is also accentuated by a seafront boardwalk, the Tablado La Guancha. The boardwalk is lined with plenty of spots to eat, drink, and shop.
Ponce is a great stop if you want a more urbanized home-base, that isn't quite as tourist-y as San Juan. It's also a great choice for its proximity to many daytrips, including beaches, treks, islands, and more.
Puerto Rico – Festivals and Events
Puerto Rico is a lively island nation, and there's no shortage of events and festivals to attend throughout the year. Many are steeped in tradition, or religious-based, but can be great fun for tourists from all walks of life. Here are some of our favorites to check out:
Fiestas de la Calle San Sebastian – Fiestas de la Calle San Sebastian takes place the third week of January to mark the official end of the holiday season (Christmas and holiday celebrations extend well into January in Puerto Rico). The festival is located in Old San Juan, and sees the streets and squares fill up with vendors, artisans, performers, and more. It coincides with peak tourist season in San Juan, so the event is very friendly to tourists.
Carnaval Ponceno – Carnaval is a famous festival in South America (particularly Brazil) but it's actually celebrated across the world. Ponce is the marquee Carnaval in Puerto Rico, featuring parades, events, live music, costumes, and much more. Carnaval is celebrated toward the end of February, ending the day before Ash Wednesday, marking the beginning of Lent.
Noche de San Juan – June 23rd is Noche de San Juan, a celebration of Saint John the Baptist, and celebrations occur across San Juan. Many venues throw parties in honor the day, and many line San Juan's beaches at midnight. It's a lively day of festivities and celebration.

Bottom Line – When Should I Visit Puerto Rico?
As you can see, Puerto Rico is a diverse locale with plenty to offer tourists at any time of year. The high and low seasons are mainly influenced by North American/European winters, and Puerto Rico's own rainy seasons. That being said, Puerto Rico has fantastic weather year-round, so there's really no bad time to visit this island nation.
If you're planning a trip to Puerto Rico, a more relevant consideration might be where you want to stay. With so much to offer, it can be tough to choose between beaches, jungles, cities, surfing, and more! Definitely consider Puerto Rico for your next island getaway. As a nation which has been devastated by hurricanes in the last couple of decades, Puerto Ricans can use the tourist dollars more than ever!
Travel Guide to Puerto Rico
Travel Guide to Puerto Rico is a uniquely beautiful, magical, and interesting island. A gem floating in the Caribbean, it is a fascinating mix of cultures and influences, part American, part Spanish, part Caribbean. It is a tiny place, yet absolutely brimming with remarkable sights.
History and heritage bursts from Old San Juan and Ponce, while the cuisine, particularly in the island's capital, is delectable. It boasts a stunning array of landscapes, with high mountains, deep underground caves, and lush, verdant rainforest.
Puerto Rico also has some of the most glorious beaches in the Caribbean, all white-gold sands and azure waters. Puerto Rico offers a tremendous amount to the adventurous traveler, and is charming, rewarding and beautiful in equal measure. With nature, stunning architecture, and a wonderful blend of cultures and traditions, it's as close to paradise as you're likely to find.
San Juan
San Juan is a bright, vibrant, buzzing city, and absolutely gorgeous, with its brightly colored Spanish colonial architecture, cobbled streets and magical Old Town.
It is also a wonderfully accessible city, with an international airport, and the second largest cruise port in the western hemisphere. Cruises to San Juan are immensely popular, and run throughout the Caribbean and from across the East Coast of the US.
Wandering through the Old Town can take up an entire day all by itself. The gorgeous architecture, cobbled lanes and charming brightly colored houses transport you back in time, and there are any number of museums, galleries and historic sights, including Castillo de San Felipe del Morro, the majestic 16th century citadel that guards the port.


The dining scene in San Juan has become increasingly varied and cosmopolitan in the last few years, and there are a wealth of fantastic cuisines and restaurants to explore. Despite being part of the US, Puerto Rico has retained its rich cocina criolla heritage, and no visit would be complete without trying lechon, arroz gandules, alcapurrias or sofrito.
Seafood is obviously a big hit here, and some of the fusion restaurants, merging traditional cocina criolla with Asian and European flavors, are imaginative and worth the risk.
Puerto Rico Beaches
Whether you are a sun-worshiper looking for stretches of golden sand and flat-calm blue sea, or a surfer looking to catch more adventurous waves, Puerto Rico will have something for you. This tiny island boasts some of the best beaches in the Caribbean.
If relaxing on a lounger, soaking up the sun and taking the occasional dip in warm, placid waters is what you are after, you won't have to look very far. Gorgeous beaches like Buye, Boqueron, Sucia and Flamenco are scattered all around the island, and almost all of them are within an hour's drive of San Juan.
Throw together a day bag (or pack light for an overnight stay if a night in a cabana on palm-lined shores is appealing!), and set out for the ultimate day at the beach.
Domes Beach, near Rincon, is one of the most sought-after surfing beaches in the world.
Wave-lovers flock here every year for competitions, and just to catch some of the best breakers around.
If the surf doesn't materialize, there's always the old abandoned nuclear plant (the 'domes' which gives the beach its name), which is currently being converted into a science museum.
In the winter, Rincon plays host to visiting whales, making the beach an excellent spot for whale watching.
Isla Palominos, and its tiny sibling Isla Palominito, are almost clichés in their perfection; genuine desert island paradises.
Palominito was even used in the final scenes of Pirates of the Caribbean: On Stranger Tides! Pristine, ivory beaches and clear turquoise water are the order of the day here, although you do need to charter a boat to get here.
Natural wonders of Puerto Rico
El Yunque is Puerto Rico's most famous national park, and the perfect showcase for the incredible natural beauty of the island.
Lush, verdant tropical rain forest covers the 16 square miles of this stunning place, and exploring on foot on well-marked trails under the green, misty canopy is a genuinely magical experience.
For the more adventurous explorers, the majestic 3,500-foot peak of El Yunque is a challenge waiting to be attempted.
For hikers who don't quite fancy a day of mountain climbing, the park is full of remarkable trees and plants, and a number of jaw-dropping beautiful waterfalls, including the 85-foot tall La Coca Falls.
Ardent naturalists should keep their eyes open for the Puerto Rican parrot, which has been a native of the island since before the Spanish arrived.
Bio Luminescence ~ Glow-in-the-dark water
One of the most spectacular sights to be found on this continually surprising and enchanting island is the glow-in-the-dark waters of three of its secluded bays. La Parguera, Laguna Grande and Mosquito Bay are all rich in the phosphorescent bio luminescence that under the right circumstances becomes a magical, natural light show.
Laguna Grande and Mosquito Bay have plenty of kayak hire companies, and the thrill of moving your boat slowly, delicately through the dark waters and watching the water burst into light with every touch of the paddle is breathtaking.
La Parguera goes one further, as the only bio luminescent bay to allow swimming and snorkeling, which dials the fairy tale up a fair few notches.
Bio luminescence is a fragile ecosystem of living organisms, and a rare find. The bays in Puerto Rico are carefully protected, and it is important to be mindful of the natural world you are surrounded by. That said, this is a unique, once-in-a-lifetime opportunity to see one of nature's most spellbinding sights, and not to be missed.
Puerto Rico is charming, exciting, vibrant and beautiful. A wonderful combination of cultures, traditions and history, with magnificent natural wonders around every corner, some remarkable and fascinating heritage, and a warm, welcoming and laid-back population.
Despite its many attractions it remains somewhat under the radar, and far less discovered than many of its Caribbean neighbors.
All in all, Travel Guide to Puerto Rico is a wonderful and truly special place to visit, and one that should be high on the bucket list of all world travelers.
FAQs
Do I Need a US Passport to Enter Puerto Rico?
If you're a US citizen, you don't need a passport to enter Puerto Rico. As explained above, Puerto Rico is a US territory. You simply need ID that you'd use to enter any US State or territory.
What is the Hottest Month in Puerto Rico?
June, July, and August tend to be the hottest months in Puerto Rico, with similar daily highs across the country. However, June slightly edges them due to having less average rainfall, making it the hottest month across most of Puerto Rico.