Best Time to Visit Colorado is a renowned vacation destination for its fascinating geography. Well-known for its mountains, there's a lot more to see and do in this diverse region. We'll give you the ultimate vacation guide to Colorado, including when to visit and what to do.
Best Time to Visit Colorado
With so much to do year-round, Colorado is a popular destination any time. The "best" time to visit is the time that best matches your ideal vacation.
Colorado Tourist Season
Areas across Colorado experience distinct "high" and "low" tourist seasons. Popular cities like Denver experience peak tourism during summer, when weather shifts between warm and hot. Of course, peak tourist season also means that lodging becomes more crowded and expensive. Therefore, we suggest the best time to visit Colorado is during shoulder seasons (fall and spring), when lodging is more available, but weather is still mild but still pleasant.
Most areas in Colorado experience a dip in tourism during the winter months, with the notable exception of the State's major ski areas. Housing parts of the Rocky Mountains, there are a number of world-famous ski resorts that see boosted tourist traffic during the winter. Therefore, the best time to visit Colorado might depend on what you are planning to do.
Colorado Weather
Colorado has a very diverse geography, which lends itself to a very diverse climate. Different parts of the State are made up of mountains, plains, foothills, valleys, and desert. Most of Denver features a dry, cool climate, with shifts in weather throughout the year, and shift from day-night.
In Colorado's most populous city, Denver, summertime sees highs around 80-90F, with lows around 50-55F. Spring and Fall see highs around 60-75F, with lows around 35-45F. Winters are cold, with highs around 42-47F, and lows around 15-20F. Denver is a mostly dry city, with a boost in precipitation through Spring and Summer.
Of course, these temperatures and precipitation fluctuate throughout the State, with all its different geography and climate zones. Its Rocky Mountain towns experience colder temperatures and more snowfall, while its desert lands might experience higher temperatures and significantly less precipitation. You're best to check specific forecasts for the areas you plan to visit. Speaking of this, let's get to the best spots to visit:
What To Do in Colorado
Now that we've covered when to visit Colorado, let's get to something equally important – what to do while there! With so much to see and do, your top picks will very much depend what you want out of a vacation. Here are the top places to check out:
Best Time to Visit Denver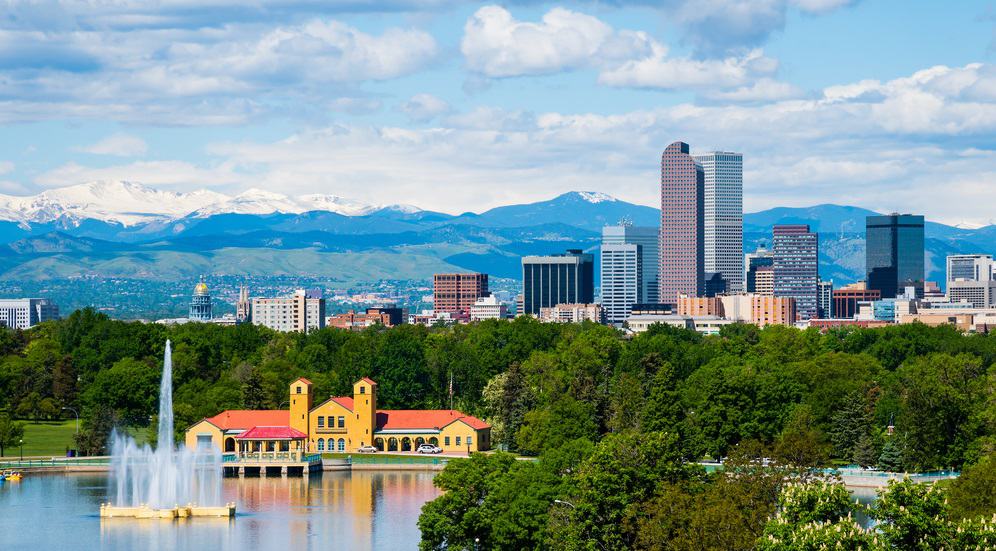 We'll start with Denver's most visited location, and also its capital city – Denver. The Mile High City is the gateway to the Rocky Mountains, located just east of Rocky Mountain National Park, and a short drive to many world-class skiing, hiking, and climbing terrain.
But you don't have to treat Denver as a hub-city, because there's so much to do inside the city itself! Denver is packed with things to see and do, and many hip neighborhoods to explore. It's equal parts laid-back and energetic, with a population that loves to get out and explore.
Check out the shops, restaurants, bars, microbreweries, and museums. Denver is also home to four major sports franchises (Broncos, Rockies, Nuggets, and Avalanche). There's lots to do year-round.
Best Time to Visit Rocky Mountain National Park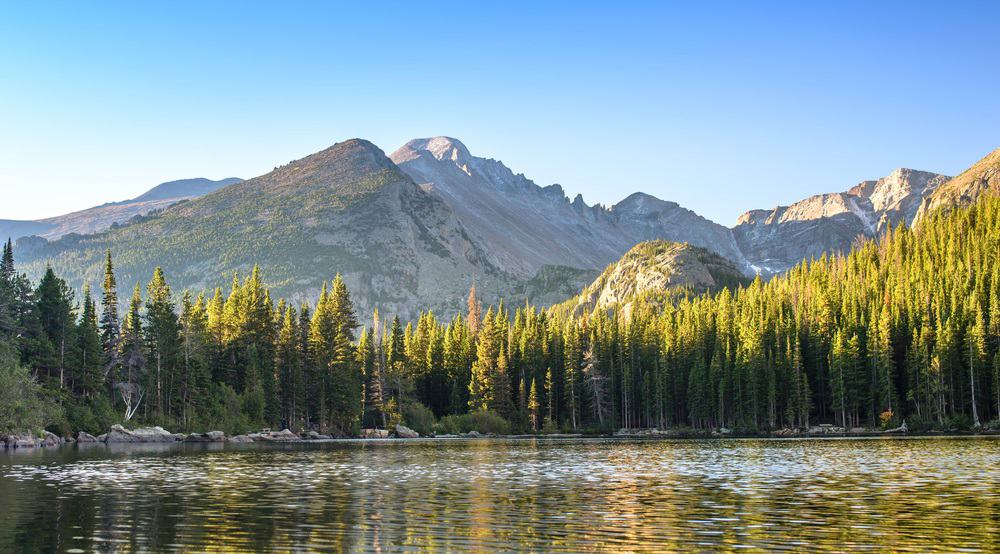 Just west of Denver is Rocky Mountain National Park, one of the most stunning natural areas in the United States. As the name implies, the region is home to magnificent rocky mountains that tower into the skyline. Drastic shifts in elevation mean you'll experience peaks, valleys, glaciers, forests, tundra, and more. The area is full of hikes, climbs, and there are many guided tours available.
Rocky Mountain National Park covers an area of over 250,000 acres. Perhaps its most famous feature is Trail Ridge Road, which takes you to an elevation over 12,000 feet, with plenty of stunning viewpoints and vistas. Adventurous travelers also scale Keyhole Route up Longs Peak, which is the Park's tallest mountain, and is a hike/climb meant for experienced adventurers.
Best Time to Visit Aspen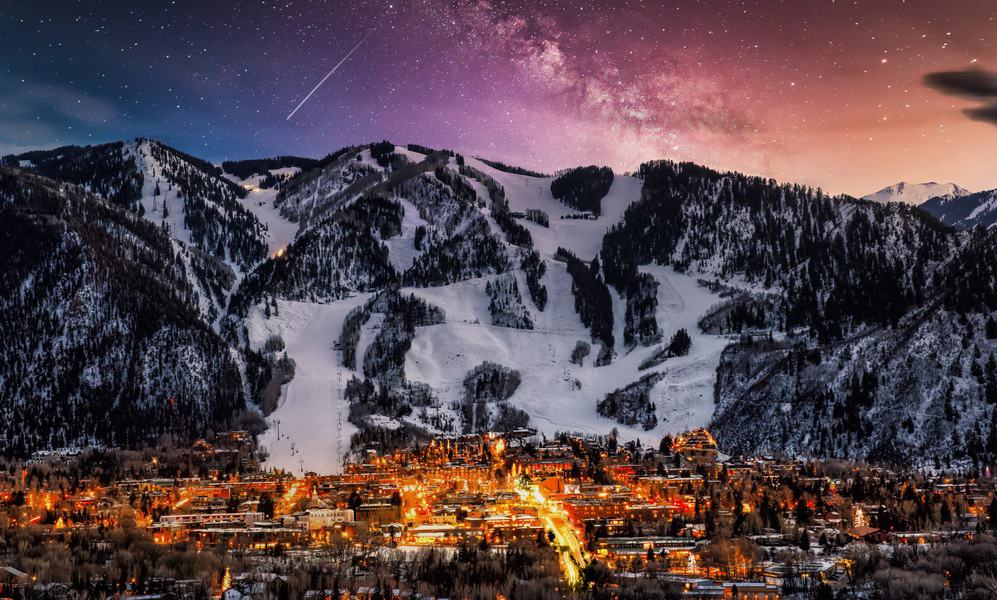 Located southwest of Denver (about a 3.5 hour drive), and perhaps Colorado's most famous ski town, Aspen is a world-class ski resort destination. In recent years, Aspen has become just as known for its glitz and glamour as its downhill skiing. It is very much a "luxury" ski resort destination, with all the hotels, restaurants, and shops to appeal to the discerning traveler. As such, Aspen is quite a bit more expensive than most Colorado ski towns. Regardless, Aspen is a world-renowned mountain, with terrain suitable for beginners to advanced skiers.
Best Time to Visit Telluride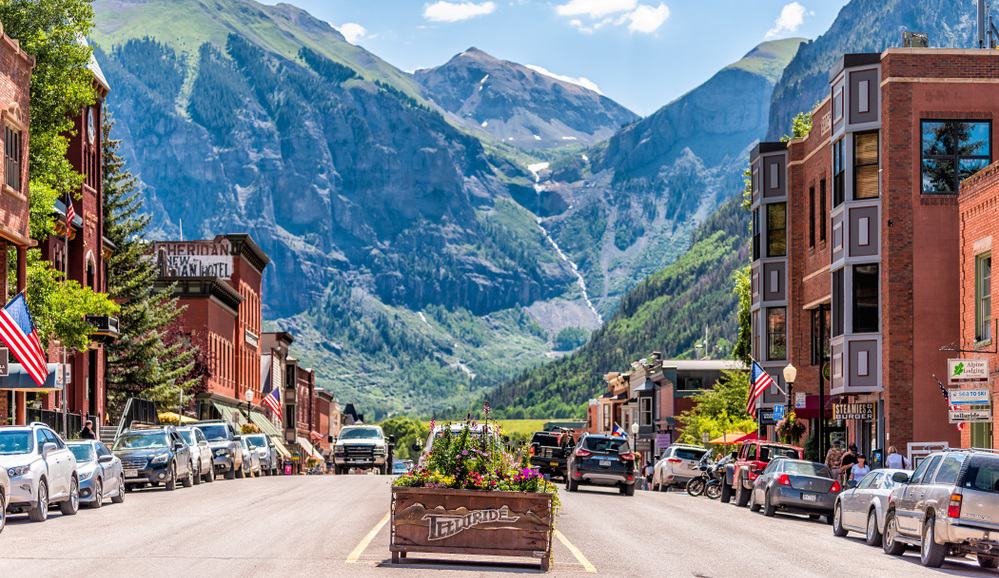 If Aspen's posh vibes aren't what you're looking for, perhaps you'd enjoy the significantly more laid-back Telluride. Situated in southwest Colorado in the Rockies, Telluride is a former mining town, and retains much of this historic charm. The town itself is quite small, but it's the surrounding natural area that keep tourists coming back.
Telluride is a ski destination in the winter, a golf destination in the summer, and also features plenty of hiking, fishing, and natural areas to explore. And for such a small town, Telluride has quite the character, with bars, restaurants, and regular festivals to keep tourists and locals entertained.
Best Time to Visit Colorado Springs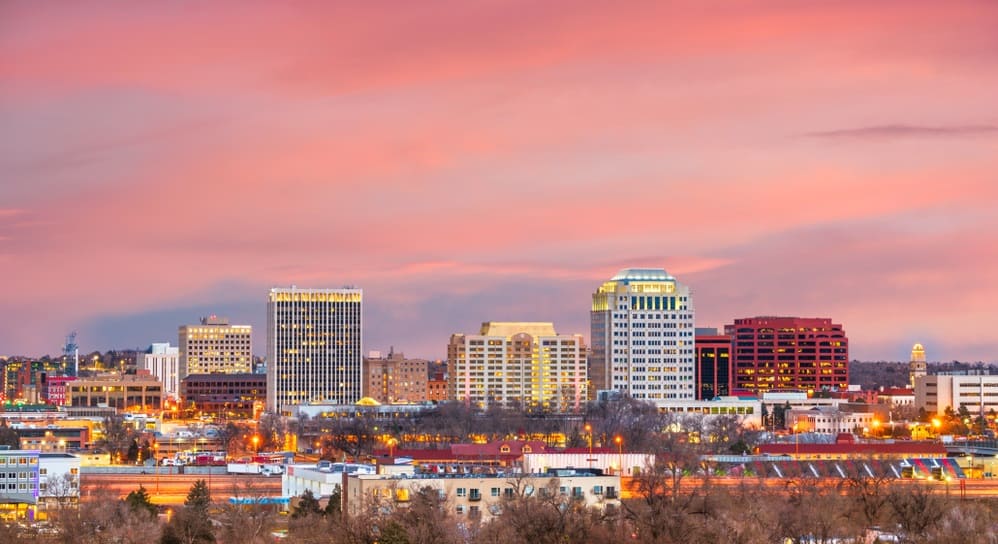 Colorado Springs offer some of the most fantastic natural geography in the State. Located south of Denver, at the foothills of the Rockies, the town features a stunning mixture of mountain, forest, & desert terrain. There are many places to hike, walk, bike, and explore.
The area is also home to many sandstone features that define the region's unique landscape, especially in the popular Garden of the Gods. The city itself is packed with charm, with a strong local arts scene, and many independent businesses and restaurants. There are few places you could go which sport Colorado Springs' unique mix of geography, scenery, and charm.
Best Time to Visit Grand Junction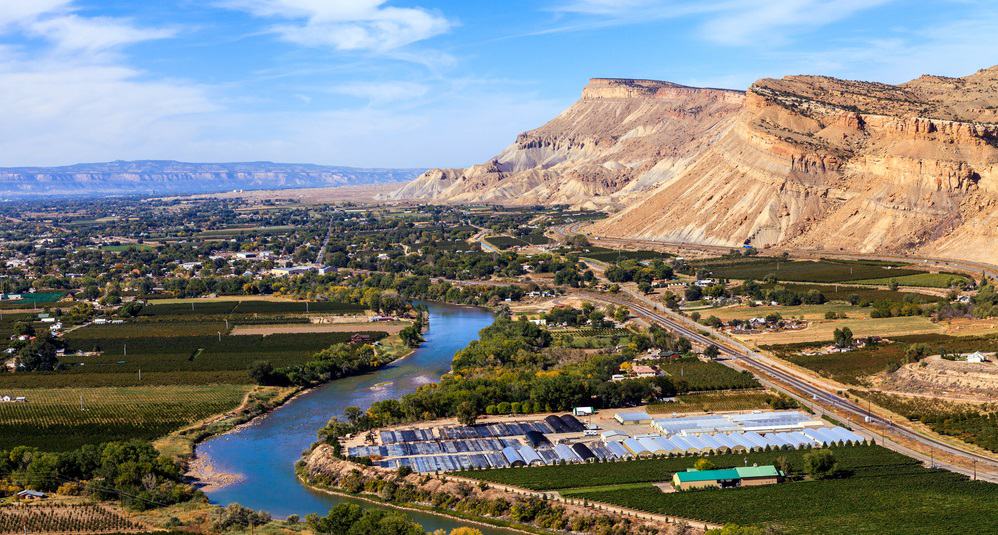 Grand Junction is located in western Colorado, and is itself a "junction" of mountains, lakes, forests, and desert. It's also Colorado's most-renowned wine country, as its arid terrain and warm temperatures combine for great growing conditions.
Grand Junction is an outdoorsman's paradise, with mountain biking, hiking, and water activities abound. The town itself is quaint, with a local character that is displayed by its shops, restaurants, and boutiques. Grand Junction proves that Colorado is spoiled with natural beauty.
Best Time to Visit Boulder
Boulder is essentially a suburb of Denver, but its unique character and natural beauty have given it a reputation that stands on its own. Nestled right in the Rockies, Boulder gives visitors a unique mix of mountain and urban life that few places on Earth can match.
There is world-class hiking right on the city's doorstep, with trails that climb mountains, follow streams, and culminate in stunning views of the surrounding region. Boulder itself has the laid-back vibe you'd expect from a mountain town, with plenty of unique shops, restaurants, and bars. Walk along Pearl Street, the city's main drag, and eat at one of Colorado's top-ranked restaurants, representative of Boulder's strong culinary scene.
Festivals & Events in Colorado
Before we wrap up our article, we'll check out some of our favorite annual events that happen throughout Colorado. If your visit to Colorado happens to coincide with one of these festivals or events, be sure to check it out!
Aspen Music Festival – The Aspen Music Festival is one of the largest and most renowned classical music festivals in the United States, dating way back to 1949. It takes place all summer, with events and concerts happening every week. The festival is put on by Aspen Music School, which is a top-tier academy for classical musicians, so expect the festival to showcase some of the top young talent in the country.
Spring Back to Vail – Spring Back to Vail takes place every April to celebrate the coming of Spring in one of Colorado's major ski towns. It's a weekend festival with musical performance, after-hour events, and more. Enjoy the lively atmosphere in the ski village, or partake in some spring-skiing.
Denver Underground Music Showcase – The Underground Music Showcase is one of the most interesting music festivals in Denver (or all of Colorado). The event showcases up-and-coming acts from Colorado and across the USA, with various venues putting on shows. Expect bars and restaurants to partake in the fun as well, with most of the action taking place on Broadway between 6th and Alameda.
Best Time to Visit Colorado
Thanks for checking out our guide to Colorado, home to so much more than the Rocky Mountains! Skiing, hiking, summer fun, urban adventures, and more – there's so much to see and do. Use our guide to plan your ultimate Colorado vacation.
FAQs
When does it snow in Colorado?
It snows in Colorado during North American winter, with most snowfall occurring between late-November and March. However, the amount of snowfall you can expect to see really depends where you are. Colorado has many different elevations, with more snow occurring as you venture higher, and into the Rocky Mountains.
Where to ski in Colorado?
Colorado is home to many world-class ski resorts. Your ideal vacation will depend on the type of vacation experience you're looking for, and how much you're willing to spend. Ski resort options include Aspen, Vail, Breckenridge, Steamboat, and Telluride, just to name a few.