Best Time to Visit Egypt ~ In this article, we're giving you a tourist guide to one of the most fascinating tourist destinations in the world – Egypt. Famous for the pyramids, Egypt has much more to offer tourists of all sorts. We'll be examining when you should visit Egypt, and the best things to do while there (not just the pyramids). Let's get started.
Best Time to Visit Egypt
Tourist Season – It's all About the Heat!
As you can probably guess, Egypt is a hot country. Famous for its desert landscape, temperatures in Egypt are hot year-round. That being said, the temperature of Egypt does vary throughout the land, with temperatures becoming chillier in winter months, and temperatures in certain parts of the country being warmer year-round (including hot, muggy summers).
Much of Egypt features hot summers, mild shoulder seasons, and moderate-cold winters. As a result, peak tourist season in Egypt is during the shoulder seasons, when the weather is more moderate and pleasant. Peak months to visit Egypt typically include Sept-Nov (fall) and Feb-May (spring). Winter is still a good time to visit Egypt, but it may not be as hot as you are expecting, especially at night.
As a result, winter and summer tend to be low seasons for tourist activity. Summer in Egypt can be exceptionally hot, reaching daytimes highs of over 40C (104F) in certain areas. Summer is usually avoided by tourists for this reason.
Geography and Climate
The climate in Egypt varies quite considerably depending where you go. This makes sense when you consider how large and diverse the landscape of Egypt actually is. From the Mediterranean coast and Alexandria in the North, to the Red Sea coast in the east.
Most Egyptians live along the Nile River Delta, where the only arable land is found in Egypt, and several popular cities and towns are found along its banks (including Cairo). The Sahara Desert comprises much of the remaining land in Egypt, but few people live there due to harsh conditions and non-arable land.
In fact, the Nile Delta makes up just over 5% of Egypt's land mass, but holds over 95% of its people and agricultural activity.
The Mediterranean and Red Sea coast both experience hot summers and milder winters, but you'll find more variability along the north coast (Mediterranean). There is very little rainfall across all of Egypt, so tourists won't have to worry about a "wet" and "dry" season. S
ummers are particularly harsh and scorching in northern Egypt and along the Nile Delta, with the coasts being somewhat more moderate. That being said, the summer is hot all across Egypt (up to 40C daytime highs), and most tourists avoid travel for this reason.
Egyptian Local Vacation-Time
A major consideration when visiting Egypt is when the locals themselves take vacation. During school closures and holidays, tourist hotspots become substantially more crowded with Egyptian people taking their own holidays. Tourists may want to avoid these regions if they don't feel like dealing with massive crowds. School schedules differ across Egypt, but generally include a summer vacation in July and August, as well as breaks during March, April, October, and November.
It's best to check the schedules of the specific regions you are travelling to, and see whether any school closures or important holidays intersect with your travel plans. The month-long Islamic holiday Ramadan is the most celebrated holiday in Egypt, but its official start date changes each year (generally between September 2nd and October 2nd).
Top Things to Do in Egypt
Now that we've examined when you should visit Egypt, let's get onto why you should visit Egypt. There are so many things to do and see in Egypt that it makes for a fascinating vacation destination. From bustling cities, scorching deserts, stunning coastlines, to ancient wonders. There is lots to do and see in Egypt, and we'll be running down our top picks. Let's start with the most famous:
Pyramids of Giza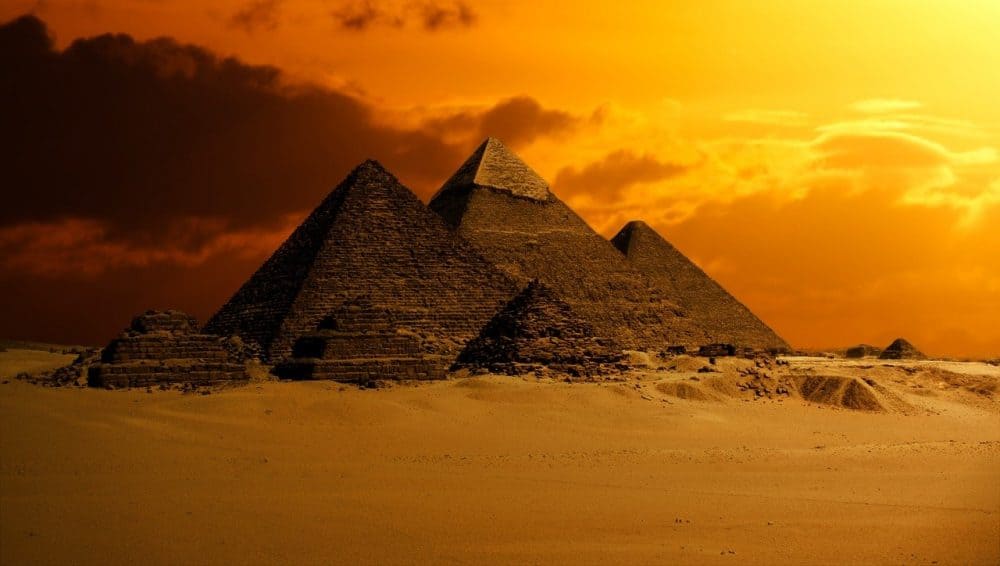 Might as well start with the obvious. You can't make a list of tourist sites in Egypt and not include the Pyramids. That being said, the Pyramids are one of those special occasions where a tourist site lives up to the hype. As long as you're prepared for the striking contrast between the bustling Cairo and these ancient sites, they're a wonder to gaze upon. They are one of the Seven Wonders of the Ancient World after all!
The Pyramids of Giza are located on the southwest edge of Cairo's main metro-area. You'll find many guided tours on offer, but you can just as easily head over and check out the pyramids yourself. There are several pyramids to see in Cairo, and many are considered among the largest structures ever built.
You can purchase a ticket to actually go inside the Pyramid of Khufu, but be prepared for an extremely hot experience during peak sun (so don't forget to bring a water bottle). You'll also find the Great Sphinx in this area. All things considered, it would be tough to find a single area on Earth where you can soak up a denser concentration of historically significant landmarks!
Cairo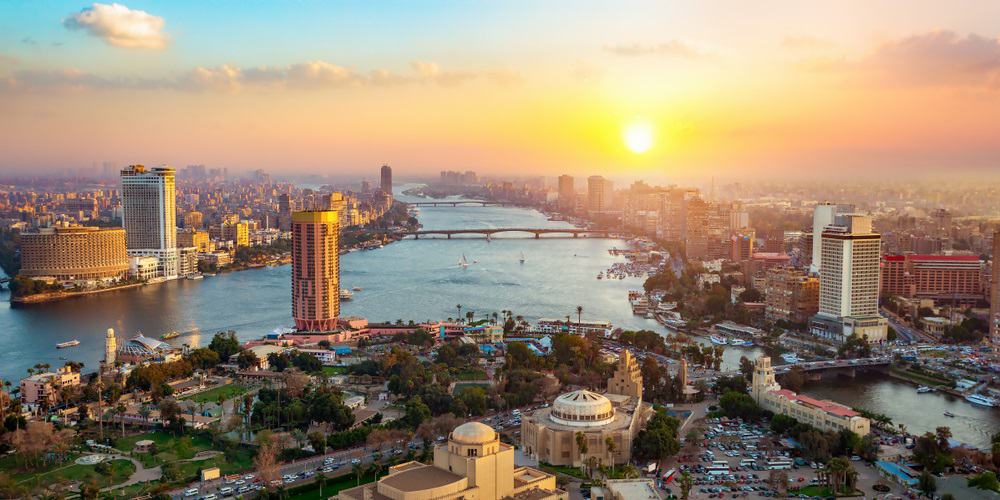 Many tourists come to Cairo to check out the ancient Pyramids, but the city offers a lot to see and do in its own right. Cairo is the capital and largest city in Egypt, located near the northern end of the Nile Delta. Cairo is the largest Arabic city in the world, housing 21.3 million people.
Cairo is full of bustling markets, lively town squares, and plenty of places to eat – from street vendors to fine dining. It's also full of historic Islamic architecture, and serves as Egypt's cultural hub.
Islamic Cairo is the city's historic district, filled with mosques, madrassas, and Islamic monuments that are centuries old.
Cairo hosts many festivals and events throughout the year. If you're there during the fall, check out the Cairo International Film Festival. Started in 19
1976, the film festival showcases talent from Egypt and around the world. The films are divided into categories, and have a special emphasis on Egyptian and Arab filmmaking.
Of, if you happen to be in Cairo during September, check out Cairo Bites, Egypt's largest food festival. Cairo Bites features a line-up of vendors from local, regional, and even international food chains. Each year over 100 vendors take part, so you'll get a chance to sample a broad range of Egyptian (and worldwide) cuisine. The event takes place in The Family Park in New Cairo, but venue is subject to change year to year.
Nile River Cruise
The Nile is the center of life for most of Egypt. The Nile Delta is where the vast majority of Egypt's population lives, which gives tourists plenty of places to check out this grand river. Many cruises are offered along the Nile, but some of the most popular tours travel from Luxor to Aswan on the river's southern end, which offers a glimpse of the ancient architecture lining the river.
Hurghada
Hurghada is situated on the eastern shores of Egypt, along the Red Sea. It's a unique departure from many of the tourist towns in Egypt, and is one of the few major towns not situated along the Nile Delta. Hurghada offers a pleasant change of pace as a beach resort town. You'll find a much more laid-back, beachy vibe, with plenty of resorts to choose from. The area is famous for its beaches (obviously), and also offers some world-class scuba-diving.
Hurghada is more modern than many Egyptian locales, and the town has its share of bars, restaurants, and nightclubs. There are also plenty of places to sample Egyptian coffee.
Aswan
Aswan, also located on the Nile Delta, offers a much more relaxed vibe than Cairo to the north. Aswan is situated on the river, and backs out onto the beachy dunes of the of the desert. One of the most popular tourist destinations is Elephantine Island, which is a short ferry ride away. As mentioned above, many Nile cruises depart from Aswan.
Valley of the Kings
Another of the more popular historic destinations in Egypt. The Valley of the Kings is located on the western bank of the Nile, across from Luxor. The area is famous as a historic site of rock excavation, where tombs were built for Pharaohs. To see the Valley of the Kings, you'll have to book a tour, which will take you inside a tomb in a very limited fashion, with preservation remaining a primary goal.
Egypt – Festivals, Celebrations, Holidays, and Events
Egypt is a nation of celebration. Each year, there are several noteworthy events and festivals that are either localized or celebrated across the nation. Many revolve around religious events, but might be celebrated as large, public gatherings or feasts. Many of the events are tourist friendly, and definitely worth experiencing. Here are some examples:
Ramadan: Definitely the most-celebrated religious event in Egypt. Ramadan takes place in the ninth month of the lunar year, which usually places its start date in September or October of each year. In many major cities, you'll find Ramadan tents lining the streets, showcasing live entertainment. Local shops also display colorful Ramadan Lanterns throughout the month. As a tourist, travel during Ramadan can be somewhat easier, because less Egyptians travel during this month.
Abu Simbel Sun Festival: Abu Simbel is a temple complex located near Luxor, on the Nile Delta. The temple was moved in 1968, and was positioned so that, twice a year, the sun shines perfectly through the temple to light up its interior (22nd of February and 22nd of October). On either day, crowds gather to watch the event, and it's capped off with a big celebration, including markets, vendors, music, dancing, and more. Truly one of Egypt's most fascinating sites!
And More!
There's plenty more to do in Egypt for travelers of all sorts. Use our guide above to plan your ultimate Egyptian vacation. Egypt is home to so much more than just the pyramids! Pack up your international travels essentials list and enjoy the trip of a lifetime!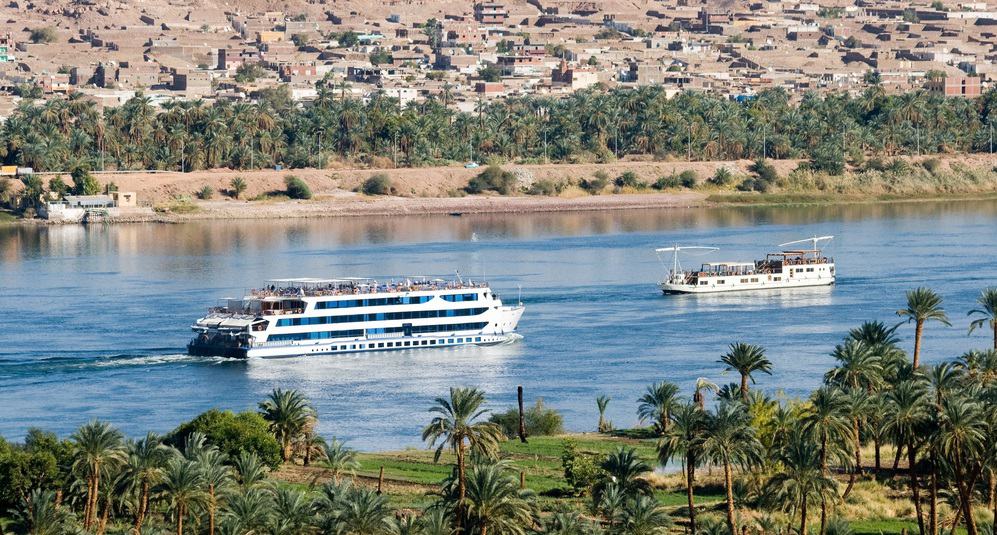 FAQs
When Do Stores Open in Egypt?
It depends on the store, and where you are in Egypt, but hours are generally quite similar to what you'd find in North America or Europe. Stores are usually open morning to evening, while restaurants and bars are open mid-day to late. Do note that many businesses take a lengthy mid-day break. Also, many businesses have shorter hours during Ramadan. Some businesses close on Sunday, but it's not the norm.
What is the Top Traditional Egyptian Food?
Of course, this is a subjective question. Egypt has a distinct culinary history, much of which has been influenced by Eastern Mediterranean cuisine. Popular Egyptian dishes to try include Kushari, Molokhiya, Ta'meya, and much more.