Best Time to Visit Australia – We don't need to tell you that there's a lot to see and do in Australia. From the coast, to the outback, to one of the country's major urban centres. We'll help you plan an Australian vacation you won't forget.
Best Time to Visit Australia
With many areas sporting pleasant weather year-round, the "best" time to visit Australia might just be the time that lines up with your schedule. That being said, there's a definite "high" and "low" season for tourism, which we'll examine next:
Australia Tourist Season
Although Australia has a wide range of vacation destinations, the most popular time to visit Australia is during summertime, which occurs from December-February (keep in mind Australia is in the Southern Hemisphere). However, summertime also features crowded tourist locales, and scorching temperatures in certain parts of the country.
However, we think the best time to visit Australia is during the shoulder seasons of spring and fall (Sept-Nov and March-May respectively). These seasons offer warm temperatures, lesser crowds at tourist hotspots, and more affordable accommodations.
Winter (Jun-Aug) is low season in Australia, as colder temperatures roll through the nation. Of course, "cold" is relative in Australia, with temperatures that are still very manageable. Basically, there's no bad time to visit Australia!
Best Australia Weather
As you can guess, with a country so large, the climate differs greatly across Australia. Most of Australia is characterized by a desert climate. The southeast and southwest section of Australia have temperate climates with fertile soil, which is why the vast majority of Australia's population live in these regions (including major cities Sydney, Melbourne, Brisbane, and Perth). The northern tip of Australia is characterized by a tropical climate.
If you're planning to visit one of Australia's temperate regions, you can expect warm summers and moderate winters, with consistent precipitation throughout. We'll use Sydney as an example, as its roughly halfway up the southeast coast. In Sydney, summertime highs are around 80F, with lows around 65F. Spring and fall have highs around 70-75F, with lows around 55-60F. Winters are cooler, with highs around 60-65F, and lows around 45-50F.
Once again, expect temperatures to shift as you travel throughout Australia. But if you're headed toward one of the temperate zones on either coast, then you can expect a climate that is relatively consistent to Sydney's.
Top Things to Do in Australia
Now that we've covered when to visit Australia, let's cover what to do while there! As such a large landmass, an Australian vacation can be intimidating. So much to do, so little time. Here are some of our favorite spots to visit:
Best Time to Visit Sydney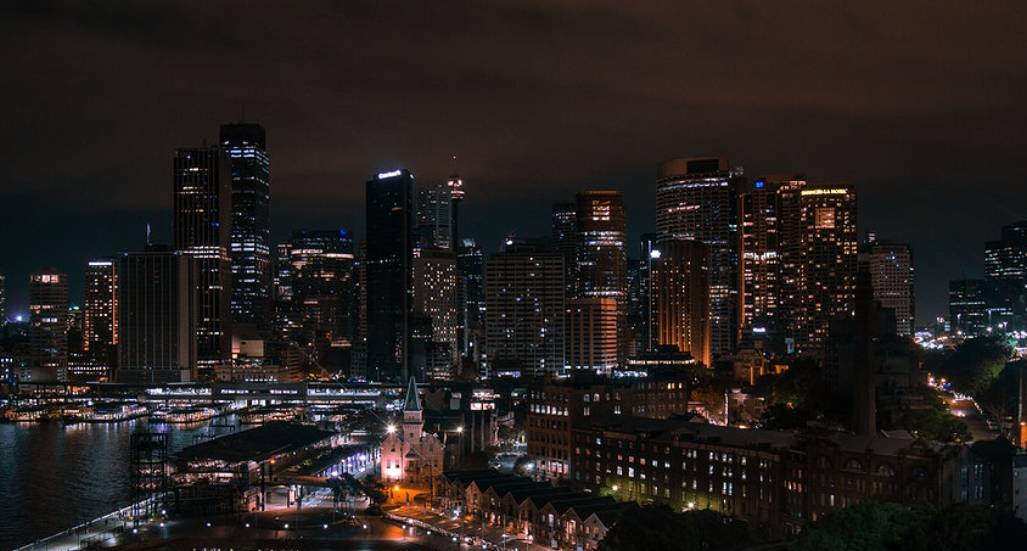 Of course, as Australia's most populous city, and a top tourist destination, Sydney had to make the list. Definitely showcasing the "urban" side of Australia, Sydney is packed with history and culture. From the iconic Sydney Opera House overlooking the city's famous harbor, to one of the city's many lively neighborhoods, full of places to eat, drink, and shop.
Being right on the ocean, Sydney is home to many beaches and fabulous coastline, and elements of laid-back beach life blend with the fast-paced nature of city life.
No matter whether you have 24 hours in Sydney or two weeks, you'll want to stay longer. Climb the Sydney Harbor Bridge, take a tour of the Opera House, and wander through the Botanic Gardens. Go surfing, lie around on Bondi Beach, or take in the sights at Darling Harbor. Find a bargain in the markets, taste the best international cuisines, and find out more about Sydney's fascinating past in museums and galleries. Stay in a cheap (and hopefully cheerful) hostel.
Or you may want to indulge in luxury in a fancy hotel with spectacular views, such as those offered at the IBIS Darling Harbor. There is much to do while visiting Sydney en route to Brisbane. With its major airport, Sydney is a great first stop on your Australian adventure.
Best Time to Visit Great Barrier Reef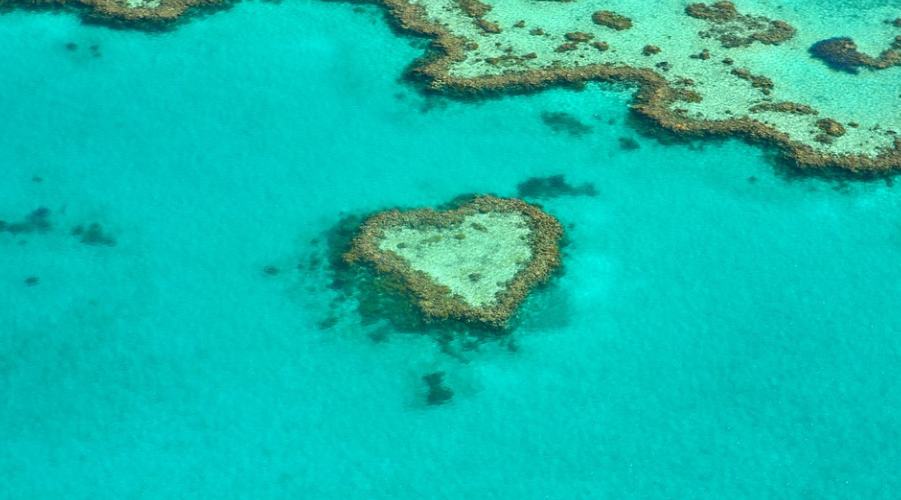 The Great Barrier Reef is the world's biggest coral reef system, stretching for over 1400 miles off the coast of Queensland, Australia. It's actually comprised of nearly 3000 individual reefs and 900 islands. It's one of the top aquatic sites in the world, and a major reason that tourists flock to Queensland.
Perhaps Australia's most beautiful and famous natural wonder, the Great Barrier reef is an experience unlike any other. Being the world's largest coral reed system stretching over 2600 kilometers, composed of 2,900 individual reefs and 900 islands, diving Great Barrier Reef is simply any diver's must-do! But you don't have to be a diver to enjoy the reefs, just bring some snorkel gear along and you will be able to see a ton of incredible fish and corals.
Being so massive, there are many ways to see the Great Barrier Reef, be it by snorkeling, scuba-diving, boating, and more. Most visitors to the reef stay in Cairns, a tropical city in northern Queensland, which offers plenty of tours and excursions to the Reef, not to mention plenty to do in the city itself.
Best Time to Visit Australia's Blue Mountains National Park
Blue Mountains National Park is a popular natural attraction, largely due to its proximity to Sydney (under 100 km west of the city). But the region has a lot to offer on its own, and it's full of fascinating natural attractions to explore. The "Blue Mountains" name derives from the blue mist that is often seen enveloping the mountains, giving them an outerworldly look.
At over 650,000 acres, the region has varied terrain including mountains, gorges, valleys, and more. Many popular hiking trails range in difficulty, offering something for beginner hikers to advanced climbers.
Be sure to check out the Three Sisters, the famous triple sandstone rock formations above Jamison Valley. A view of the Sisters is accompanied by a massive, gaping view of the valley itself. The Three Sisters are accessible via a short hike from Katoomba, one of the main cities in the Blue Mountains.
Best Time to Visit Melbourne
Melbourne is Australia's second-largest city, and equally popular with tourists the world over. Melbourne is a cultural hub in Australia, with many festivals, events, and activities taking place year-round. Home to too many cultural attractions to name, with museums, historic architecture, art galleries, and so on. Melbourne is a very green city, with many parks, trails, and expertly maintained gardens cutting into its urban space. Built along the edges of Port Phillip, there's plenty of waterfront to explore.
Melbourne is equal parts young and old. You can find a variety of up-and-coming bars, restaurants, and shops, with an equal selection of time-tested favorites. Don't miss Melbourne on your Australian vacation, although you might need more than one trip to truly take it all in.
Get lost in Melbourne's lane ways, have a drink in a spit and sawdust pub, and listen to some great live music. Go to the seaside at St Kilda, ride the roller coaster at Luna Park, or take a Neighbors tour for a behind the scenes look at one of Australia's most famous soaps.
Go to an AFL game and cheer on the local team. Enjoy trying a new cuisine in an up-and-coming restaurant. Then, shop for vintage fashion, and stay in a boutique hotel.
Best Time to Visit Brisbane
Get hands-on at Queensland Museum and Sciencentre. Decide to get arty at the Gallery of Modern Art (GOMA), or take in a show at Brisbane Powerhouse. Climb Story Bridge, or get your pulse racing on a ghost tour. You can take a whale or dolphin watching cruise in Brisbane as well. Discover Brisbane's past at the ANZAC Square Memorial, the Old Government House, or at the Queensland Maritime Museum.
Best Time to Visit Perth
Take a cruise along the Swan River, cuddle a koala at Perth Zoo, or wander round Kings Park and Botanic Garden. Hang out at Cottesloe Beach or City Beach, expand your mind at Scitech, or breathe in Perth's past at St Mary's Cathedral and the Perth Mint. Take a tour of the Art Gallery of Western Australia or the Western Australian Museum, explore the heritage walking trails, or see the penguins at Penguin Island.
Best Time to Visit Adelaide
Discover fine art at the Art Gallery of South Australia, find an oasis at Botanic Park or Adelaide Botanic Gardens, or meet some Aussie wildlife at Cleland Wildlife Park or Adelaide Zoo. Find out more about the history of Adelaide at Ayers Historic House, at Tandanya, the National Aboriginal Cultural Institution, or at the Migration Museum. Wherever your Australian road trip takes you, you can be sure to spot some incredible wildlife and scenery.
Best Time to Visit Bondi Beach
Maybe Australia's most famous beach? Although we imagine that Australians would have a heated debate about that one. Either way, this sandy beach just outside Sydney attracts plenty of tourist traffic, and it's well worth checking out while there. It also reinforces our point that the best time to visit Australia is during one of the country's shoulder seasons, since the beach is quite crowded during summer.
If you want a taste of the beach life in Australia, this is it. Tourists and locals sunbathe, swim, and surf. Just be sure you know which areas are "swim friendly", because certain spots of Bondi have strong undertow. Along the beach you'll find plenty of spots to eat, drink, and chill.
Best Time to Visit the Gold Coast
One of Australia's most famous coastal regions is the Gold Coast. This area in southeast Queensland is characterized by sandy beaches that follow the shoreline for miles and miles, with high-rises and development just off-shore. It's a surfer's paradise, with perfect breaks and miles of open water. The Gold Coach seamlessly blends the laid-back beach lifestyle with the hustle of an urban environment, which is why so many have chosen to live here.
Visit the Gold Coast if you want perfect surf, lots of sun, or you just want to lounge on the beach. The urban centre has all the comforts of home, with restaurants, shops, museums, and much more.
Best Time to Visit Daintree National Park
Daintree National Park is a great way to get a taste of the lush, tropical jungles that populate Australia's northern regions. In Daintree, you'll find dense, green rainforests, mountainous terrains, and many beaches along the coast.
Daintree is situated north of Cairns, about an hour's drive away. It makes for a great day-trip, or you can even visit for some overnight camping. You'll find plenty of options to explore, with marked trails, guided tours, river cruises, and more. You'll see diverse vegetation and a wide array of wildlife.
Best Time to Visit Ulura-Kata Tjuta National Park
Ulura-Kata Tjuta National Park is located deep in Australia's interior, and is one of the most tourist-frequented spots in the Australian outback. That being said, it's popular for a reason, which is primarily the Uluru rock, a massive formation of red sandstone that juts out of the Earth, standing alone in the middle of the desert. It's worth a visit not only for Uluru, but also to get a sense of the drastic differences between Australia's coastal regions and its interior. Wide open desert land, with plenty of trails for hiking, or guided tours via vehicle or camel.
Best Time to Visit the Red Center
The Outback, Australia Outback dusty and sparsely-inhabited center, can be explored easily and safely by sticking to major roads. The massive sandstone formation of Uluru is a must-see, as is Kata Tjuta nearby. Towns such as Broken Hill or Alice Springs allow a glimpse into outback life, and the MacDonnell Ranges and Kings Canyon are great places to see gorges and water holes, to admire Aboriginal art, and to take in fiery sunsets.
Best Time to Visit Kangaroo Island
Kangaroo Island is a truly stunning destination that has something for everyone. Famed for its abundant wildlife and pristine natural environment, outdoor travelers will certainly find plenty to do. If you prefer something a little more luxurious, indulge in a decadent health and beauty retreat. For the gourmet traveler, there's plenty of locally produced food and wine to sate your appetite. Whatever your inclination, exploring the island should be your first priority.
Nocturnal Guided Tour
If you're looking to meet some of the island's shyer residents, taking a nocturnal wildlife tour is an absolute must. There are a huge range of Kangaroo Island tours, however this is one of the most memorable. On the island, there are a number of species who only really get active during the night time, and taking a tour allows you to get closer than ever before. Your expert guide will show you the best places to look, and will teach you about the delicate environmental balance that makes Kangaroo Island such a thriving home for wildlife.
Hiking Kangaroo Island
Exploring on foot is one of the best ways to truly immerse yourself in the natural beauty and famous environmental diversity of the island. There are a range of tracks to suit all ages and fitness levels, from gentle strolls to more challenging hikes. See the freshwater lagoons, ancient sand dunes, stunning coastline and even watch whales and dolphins from atop the cliffs. Whichever walk you choose, you are guaranteed to fall in love with the spectacular scenery of Kangaroo Island.
Quad Bike Action
For those looking for something with an action packed vibe, you simply can't go past a quad bike tour of the island. From gentle daytime rides that even the kids can enjoy to all terrain extreme adventures, there's something for everyone when it comes to exploring the island by quad. Everyone from beginner to experienced riders are catered for, with specialized quads and varied tracks to suit your skill level. If you aren't keen on riding but don't want to miss out on the experience, you can even choose to join as a passenger on the leading guide's quad for a truly unmissable view of the action!
Kayak Adventure
There's simply something magical about kayaking in such a pristine natural environment. Whether you're exploring the island's lagoons or cruising along the coastline, you can truly immerse yourself in your surroundings when you choose to discover Kangaroo Island by kayak. If you're just starting out or simply want to know more about this incredible destination, book yourself in for a guided kayaking tour.
With so many diverse ways to explore the island, you're bound to find one that you will love. Kangaroo Island is a fascinating destination, and is home to such a rich array of unique flora and fauna. Make sure you leave plenty of time to truly discover the natural beauty and delve deeper into what makes this incredible island so special. Traveling has become more comfortable and dynamic with the presence of some really amazing private transport options such as camper vans and yachts. Now, travelers can explore with utmost comfort and explore at their own pace.
Best Time to Visit Queensland
Queensland is one of Australia's most exciting states, famous for its many world heritage sites and natural wonders. There are a lot of places to visit and things to do in the state so before visiting you should definitely do some planning. Here are 5 places we recommend putting on your itinerary when exploring Queensland.
Best Time to Visit Fraser Island
Made up of sand that has been accumulating for 750,000 years on volcanic bedrock, Fraser Island is considered to be the largest sand island in the world. But unlike many sand islands, it's actually a lush island with an abundance of plants and wildlife (thanks to some funghi in the sand) – the island has over 100 freshwater lakes with some of the cleanest water in the world, with Lake McKenzie being the most popular to go swimming.
The champagne pools is another swimming spots on the island and nature's on Jacuzzi, formed by waves crashing into rock pools – taking whale watching tours from the island is also popular, but you can even spot them from the Seventy-Five Mile Beach between June and September.
Best Time to Visit Cairns
One of Queensland's most northern cities, Cairns is becoming more and more popular as people start to find out just what a great hub it is for bucket-list adventures. Everything from hot air balloon riding to white water rafting, game fishing and wild life exploring, the outskirts of Cairns are a playground for outdoor activities – meaning Brisbane is the ultimate base. Many people also choose Cairns as their base for exploring the Great Barrier Reef. There are lots of reasons to reasons to visit Cairns Australia.
Best Time to Visit Noosa
Noosa is one of our favorite towns on the Sunshine Coast, it has a really nice relaxed and yet sophisticated lifestyle – the beaches are gorgeous, and the surf is perfect for beginners. Everyone seems to be out enjoying sports, from backpackers to retirees who in their late 60's are out paddle surfing. Noosa is also a good base for exploring the nearby Noosa National Park and Great Sandy National Park. Also make sure to visit Australia Zoo, run by the Irwin family (you know Steve Irwin, "The Crocodile Hunter"). It's a great zoo and you can tell that they treat their animals very well.
Best Time to Visit Lamington National Park
It might be surprising, but Queensland isn't all about beaches. Situated only two hours south of Brisbane, this is a good end to your journey if you're planning to fly out from Brisbane. The national park is absolutely stunning, so peaceful and an abundance of wild life – many claim that it features some of the best walks in the country with views, creeks, waterfalls and forests. Spend the night in Binna Burra, an eco lodge founded in 1933 in one of the most beautiful areas of the park. What are some of your favorite places in Queensland that you would recommend?
Festivals & Events in Australia
Australia Day – Australia Day takes place January 26th, and is Australia's National Day of Celebration. Taking place in the heat of Australian summer, you'll find celebrations anywhere you go in Australia. Cities and towns will run official events, but you're just as likely to find the party on the beach, on the streets, in a friend's backyard, or in any bar. If you're lucky enough to be in Australia for Australia Day, you're headed for a good time.
Vivid Sydney – Vivid Sydney is an annual event taking place in May to June of each year. The city's landmarks, businesses, and buildings come together to "light up" the city, with fabulous light shows and displays. The entire harbor lights up and is truly a sight to behold. Throughout the month, you'll find plenty of complementary events, performances, and celebrations throughout Sydney.
Melbourne Comedy Festival – Melbourne Comedy Festival takes place each year in March to April. The event showcases comedy talent from Australia and around the world. It's actually one of the world's largest comedy festivals, which helps it draw top acts from major performers.
When to Visit Australia
Thanks for reading our comprehensive guide to your next Australian vacation. There's so much to see and do across Australia's massive landmass that planning your trip becomes all the more important. Even though you probably won't see it all in one go, it's hard to make a wrong choice! Use our guide to plan your ultimate trip.
Driving in Australia Tips
Tourists accustomed to driving on the right side of the road should take time to familiarize themselves with driving on the left before tackling any difficult routes and should pay attention to local driving hazards such as tram lanes in Melbourne or wildlife on rural roads. Helpful tips when planning your trip across the great country.
It's important to recognize the distance between services while driving through the Outback and to plan accordingly:
Extra water is essential, and extra fuel couldn't hurt.
Avoid driving at night if possible, as many of Australia's most famous animals are nocturnal, and a kangaroo through the windscreen is one wildlife encounter that should definitely be avoided."
Most importantly, in the case of car trouble, tourists should stay with their car instead of setting off in search of help.
If in doubt about the advisability of a route, ask a local for advice.
FAQs
How much time do I need in Australia?
That really, really depends. You could quite easily spend months in Australia and not run out of things to do and see. If you're going to a short period, we recommend the southeastern coast stretching between Victoria and New South Wales, which is home to much of Australia's major cities and tourist attractions (Sydney, Melbourne, Gold Coast, etc.). A road-trip up the coast is a good way to see Australia in a shorter period.
When is dry season in Australia?
Australia features unique climate zones across its massive land mass. As such, there is no clear "dry season" that is consistent across Australia. In its Northern tropical region, it does have a dry season which stretches from May to October. In the temperate regions (where most of Australians live), precipitation is more consistent year-round.