How Can I Get Internet While Traveling – Every traveler knows that there's nothing quite like the epic headache of losing internet access while on the road. It can completely throw off your entire day, and you could waste valuable time scrambling to try to get WiFi.
We are all so connected these days, so being without the internet for even a few hours can feel like losing our tether to the world.
Fortunately, I've learned how you can have your cake and eat it too! It's totally possible to travel to the remotest corners of the planet and never lose your internet connection.
Here are the best ways to get internet while traveling…
How Can I Get Internet While Traveling
Turning on your data while traveling overseas is an excellent way to rack up a huge phone bill. Before you hop on that plane, check with your carrier.
Let them know what countries you are planning on visiting and ask them if they have any type of data package. Many cell phone providers (Verizon, T Mobile, AT&T, and Straight Talk) offer international plans.
Sure, you'll pay a little bit extra, but you'll save tons of money in the long run. I've often done this when traveling to countries where WiFi is spotty at best.
It's a great way to get peace of mind without having to dread your next phone bill!
Utilize A Mobile Hotspot
A mobile hotspot isn't exactly the same thing as adding an international plan onto your existing service, but it's along the same lines.
Essentially all you need to do is download a mobile app that turns your phone into a hot spot. Simply click on and connect and you have internet!
If you're traveling with other people you can share your hotspot, so your less connected friends can still update their Facebook statuses or check important work emails.
I've found that mobile hotspot apps are always reliable and quick, but the costs can add up over time. You'll be paying right around $10 per day for your mobile hotspot, so it's best to check with your provider before going the hotspot route.
If you are a digital nomad, traveling to a really remote place for a very short period of time, or if money is not an issue, mobile hotspots are an awesome option.
There are free mobile hotspot options but don't expect them to be as reliable as the paid options. I haven't had too much luck with the free versions, and many will eventually ask you to pay after a short trial period.
Get A Local SIM Card
There are some countries where you can easily get a local SIM card but others have trickier restrictions on who can access their local providers.
Weigh your options and check out the rules for the place that you're visiting. If you find that you can easily get a local SIM card, do it.
Make sure that you keep your original SIM card in a safe place though. I've lost them, and they're a complete pain to replace!
You will also need to unlock your phone. Most providers don't want you using another type of service with their device, which is fine except for those staggeringly high roaming charges.
If you've had your phone for over a year, your provider should be able to unlock it for you. If it's a newer phone, you might be out of luck.
There are plenty of places that will unlock the phone for you, and most of them only require you to leave your phone with them for a matter of a few hours. Of course, I can't vouch for the reliability of any of these little computer shops, especially ones that are in different countries.
I've had my phone unlocked this way, but I've heard horror stories. Proceed with caution!
How to Stay Connected With Airalo eSIMs
Airalo eSIMs for anyone who enjoys traveling and spending there time outdoors likely has experience dealing with the hassle and frustration that comes with managing SIM cards.
While there are times when this process can be easy and straightforward, it can make for a time-consuming process if the cell phone that you use doesn't support more than a single SIM card.
Depending on where you are and what your phone is being used for, you may have to take the time to switch between multiple SIM cards, which, in my experience, quickly takes the fun out of traveling.
Airalo eSIMs for Travel Review
Before you head out on your next trip, you should consider obtaining Airalo eSIMs for travel, which will be further detailed in the following.
What Is an eSIM?
To best understand what an eSIM is, it should be compared to email.
Just like how email is the digital equivalent of regular mail, eSIM is the digital equivalent of a SIM card.
The main reason that you should consider obtaining an eSIM is because doing so will allow you to avoid the hassle of obtaining different cards from the different places you visit around the world.
All it takes to use an eSIM is to enter the relevant details that are provided to you when you purchase an Airalo eSIM or to scan a QR code, the latter of which takes seconds.
Airalo eSIMs are digital, which means that the information is stored directly on the phone.
While an eSIM is embedded into the phone, it doesn't require the use of a SIM card slot, which allows you to avoid having to change SIM cards on a regular basis.
When you use an international eSIM, the SIM information from every place you visit is stored in a single location.
To understand just how popular eSIMs are becoming, it's estimated by McKinsey Analysis that the distribution rate of eSIMS will be higher than the rate of SIM cards between 2020-2022.
Which Devices Support eSIM?
Among the most notable aspects of using an Airalo eSIM is that the technology is already equipped in the phone, which allows you to avoid the necessity of installing another program onto your phone.
The only issue with using an eSIM as opposed to SIM cards is that eSIMs can only be used with the new phones that they are placed in and cannot be integrated into older phone models.
While phones are the primary devices that are able to support Airalo eSIMs for travel, there are also a wide range of laptops and tablets that have had an eSIM chip installed into them, which gives you the ability to use the type of device you prefer the most.
The main devices that are equipped with eSIMs include Google Pixel 3, the iPhone 11 series, and all 3rd generation iPad computers.
According to the forecast paper by Counterpoint Research, more than two billion devices should support eSIMs by 2025.
Keep in mind that the country you purchase the device in will dictate if the device is outfitted with an eSIM.
Some of the devices that carry eSIMs will have different names for the same model in other countries.
What You Should Know About Airalo
If you've never heard of Airalo before now, they are an eSIM store that are focused on providing the right services and products to world travelers.
They accommodate eSIMs throughout more than 100 countries, which should make it relatively easy for you to gain access to your data plan no matter the country you're currently visiting.
The founders of Airalo are travelers themselves who understand the needs of other travelers and the common frustrations that we all go through when trying to remain connected when in other areas of the world.
Their main goal is to make sure that all of their customers are provided with great rates and a myriad of options to ensure that all of their needs are met.
The best aspect of using Airalo is that they have made it easy to access your eSIM in all countries.
Whether you require a better data plan or have just arrived at your destination, all you need to do is log in directly to your Airalo profile to purchase an eSIM plan.
Advantages of Using Airalo eSIMs
There are many notable advantages of using Airalo eSIM chips, the primary of which is that you will no longer need to worry about managing multiple SIM cards at a time.
Since all of the necessary information for each country you visit is stored in the same location, you get to avoid the hassle that typically comes with international SIM cards.
As soon as you arrive at your destination, you will be able to access a local network with your Airalo eSIM.
It's also easy to change to a different eSIM through the Airalo app if necessary.
When you use Airalo, you'll notice that they provide a fantastic rewards program to customers via a custom currency known as Airmoney.
When you obtain a new eSIM for your travels or top up your current eSIM, you will earn a certain amount of credit, which can then be used to purchase the next international eSIM that you require.
As long as your device is equipped with an eSIM chip, there's practically no reason to use SIM cards over an eSIM.
Customization Options When Using Airalo
Another top benefit of using Airalo for your eSIM needs is that they provide many different packages and options when purchasing an eSIM.
The packages available depend on the specific region or country that you're currently located in.
If you're staying in a certain country for upwards of one month, you will likely be able to find packages that provide different amounts of data that can be accessed for 30 days.
It's also possible to find packages that last for seven days and ones that last for longer than a month, which means that you should only pay for the amount of data you need.
While buying international SIM cards hasn't always been a hassle for me, it's far more difficult and time-consuming when compared to using an eSIM.
With an eSIM, you no longer need to worry about purchasing a SIM card.
If you're getting ready to travel, Airalo can provide for all of your eSIM needs.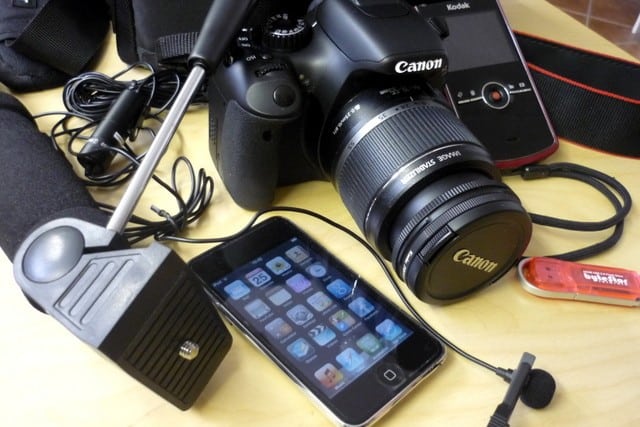 Find The Local WiFi
If you don't want to incur roaming charges, pay for a mobile hotspot, or fool around with getting a local SIM card, you can always just rely on good old WiFi!
There are very few places in the world that aren't connected, and this is especially true if you're visiting bigger cities or staying in halfway decent places.
You will have no problem finding excellent WiFi in Shanghai, but less luck in that remote town in the Sacred Valley. Just use your judgment. If you're going on a remote mountain trek, you are not going to be able to plug into super quick WiFi. There are certain places that have excellent WiFi all over the world.
For better or worse, Starbucks is a global presence and you can always find some amazing WiFi to go along with your mocha latte.
Similarly, large hotel chains and even higher-end hostels will have excellent WiFi. Popular hostel chains in South America offers free WiFi and co-working spaces for digital nomads. If you are relying on local WiFi, pick your lodging wisely.
Do Your Research In Advance
The best way to make sure that you have internet while traveling is simply to tap into your resources. I am part of tons of Facebook groups that are full of people who travel for work and pleasure.
Whenever I'm thinking about heading to a new place, I always drop a post onto one of the groups and wait for the responses. People are happy to help.
We have all been in situations where we can't access the resources that we need. Lean on the international community and make a plan for getting the internet that you need when you're traveling.
I once found an incredible Airbnb in Peru simply by putting some feelers out. The WiFi was fantastic and it was only $10 a night!
Don't go it alone. Use that connectivity for something positive, and ask others to weigh in on where the best internet is. Next time you're traveling don't wait until you get home to post all of those epic sunset photos on Facebook.
You don't need to be internet-deprived. With a little forethought and planning, you will never be unconnected again.
International Wifi Hotspot Devices (My Favorite Option)
This is by far my favorite option. In recent years, companies who have been trying to solve the international connectivity issue have come up with an amazing solution:
International Portable Wifi and 4G Hotspot Devices.These devices work by converting any 4G signal into usable Wifi for multiple devices.
It's kind of like carrying around your wireless Wifi router in your bag or pocket. These devices are compact and portable. They're also very easy to recharge.
Most portable worldwide Wifi devices can be charged through a USB port and some devices will even allow you to charge your devices as you travel.
To use one of these portable hotspots, you just decide whether to buy or rent and then set your device up. That's right, I said rent. You can rent some of these devices for low daily prices.
This way, if your trip is only going to be a few days long, you don't have to make a big investment.
You just activate your Wifi hotspot and then pay for the days that you'll need Wifi. There are no contracts, no hidden fees, and no overages. You get unlimited Wifi access for however long you pay for it, all for one flat low price.
Usually, these devices will come with pay-as-you-go plans. This way, you only have to pay for the days that you'll be using Wifi.
If you're going to be following non-structured travel plans, you can just pay for a month of access before you head out on your trip and you'll be all set to go. You can connect multiple devices to these hotspots as well.
So, if you're traveling with more than one person, everyone will have access to a fast and reliable internet anywhere in the world.
These devices work in hundreds of countries. Anywhere that cell signal is available, you'll have Wifi too. Just be sure to set up your device before you leave from home.
Benefits International Wifi Hotspot Devices
Work in 100's of countries
Rent or buy
No contracts or overage fees
Unlimited internet access when you want it
Portable rechargeable devices
Like carrying your Wifi router with you
Saves money when compared to international phone plans or SIM cards
Easy to use
Reliable and fast 4G data speeds
Quick downloads
Secure connection
Drawbacks International Wifi Hotspot Devices
Must be set up before you leave
In My Opinion…
Personally, I never travel without my international hotspot device. It's just become something that I depend on. I didn't think that I would use it as much as I do to be quite honest.
However these days, I'm the one who gets asked "how do you have Wifi here?" instead of being the person who feels out of the loop. That right there may be the best part about using one of these devices.
Remember, no matter what you're planning to do for Wifi, have a plan before you leave your home base.
It's never fun to be stranded in another country trying to get someone to pick up from a phone number they don't recognize.