Beer is the most popular alcoholic drink in the world, and with more real ales on offer than ever before, it is hardly surprising that ticket sales for beer festivals are booming.
This gives visitors an opportunity to sample new beers and ales and have a rip roaring time in the process.
Forget your local events where there are 20 real ales in a tent and a van offering burgers to soak up the copious amount of ale being supped. These are huge events that have to be actually experienced to be believed.
Without further ado, we present the 10 best beer festivals in the world…
Best of British Beer Festival
The Great British Beer Festival is held every year in the capital and the 2012 event, held at Earls Court, attracted more than 50,000 visitors.
Organised by CAMRA, the Campaign for Real Ale, this year's festival at Olympia is expected to surpass last year's record breaking attendance and, with more than 800 different real ales, foreign beers, perries and ciders to sample this seems a reasonable assumption.
Taking place from the 13th-17th August, tickets are now on sale for this magnificent combination of beer, food and entertainment.
Czech it out
If there was one beer festival anywhere in the world that was more inevitable than inventive then it has to be Pilsner Fest which is held annually in the town of Pilsen which, yes you guessed it, was where Pilsner was invented.
This festival has been celebrated annually for over 200 years and the people of the town, as well as thousands of visitors turn out in force to celebrate the beer that put their little town on the map and this year's fest, if you fancy a hop across Europe, runs from the 5th October – 10th November.
Great American Beer Festival
Despite having a reputation for being rather wishy washy, the Great American Beer Festival is big business, with more than 49,000 visitors getting through nearly 37,000 gallons of the stuff at the 2012 festival in Denver.
This is again the venue for the 2013 event, and if anyone fancies taking a trip over there, the festival takes place from the 10th-12th October.
The New Zealand Beer Festival
We are all aware of Australian beers and how popular they are globally, but little is heard of beers from New Zealand. Nevertheless, they have their own annual beer festival, rather unimaginatively called The New Zealand Beer Festival.
This is relatively new on the festival calendar as it first took place in 2006. It has grown every year since however, and this year's event which took place in March in Auckland boasted 130 different beers for the thirsty revellers to enjoy.
Oktoberfest, Munich
No list of beer festivals would be complete without mentioning the mighty Oktoberfest held annually in Munich from the end of September through to the first weekend of October in.
This, the biggest and best known beer festival in the world is not for the faint hearted, and pacing yourself is the key to surviving this week of festivities.
With 6 million visitors in 2012, its popularity is certainly not waning.
It is unique among beer festivals in that all the beers at Oktoberfest have to have been brewed within the Munich city limits, and with 14 tents to choose from, there is one heck of a time to be had.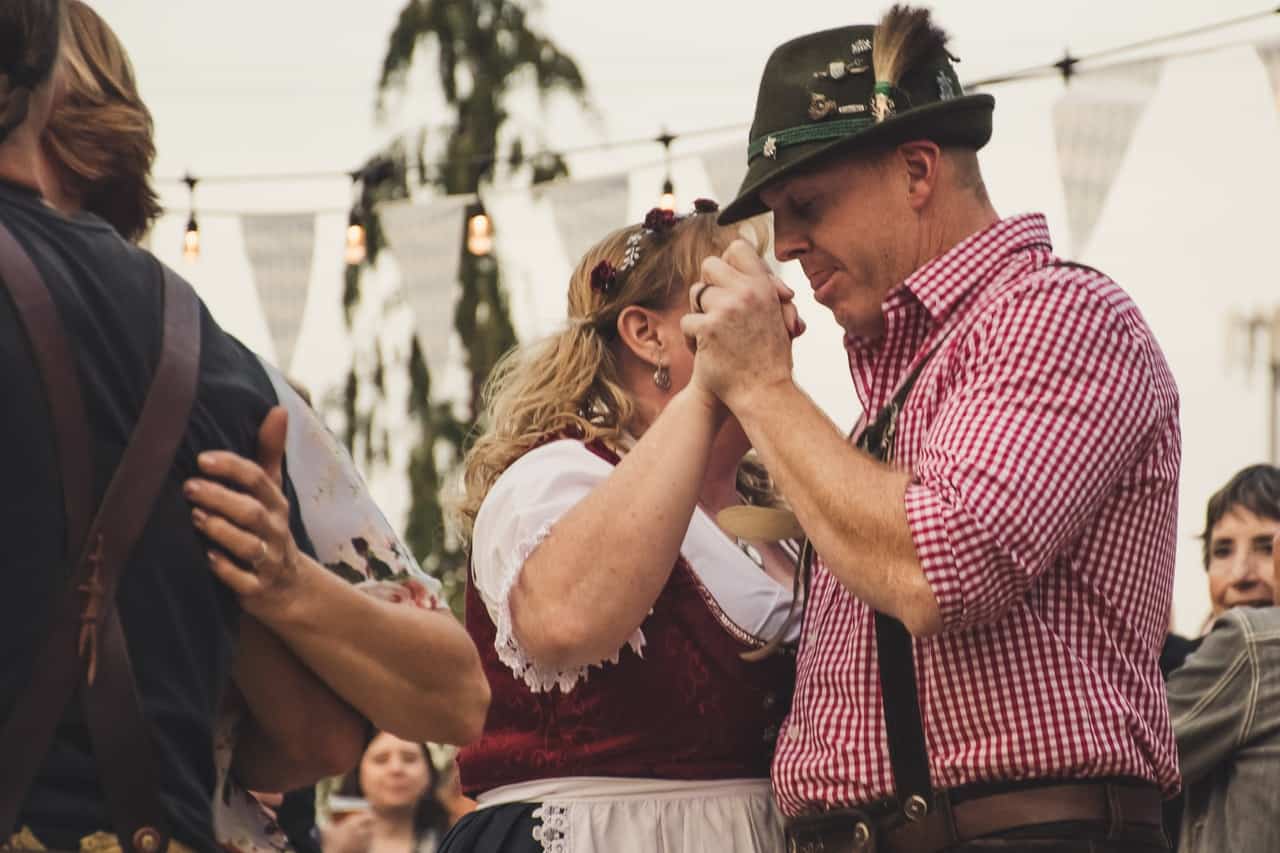 Qingdao International Beer Festival
Every year Qingdao, which is in China's Shandong province, opens its doors to thousands of visitors who come to the Qingdao International Beer Festival.
So popular is this celebration of beers from around the world that the area of the city it is held in has now been named the Qingdao International Beer City.
The festival is now in its 23rd year and takes place annually on the second weekend in August.
As well as the traditional beer tasting there is live music, games and even drinking contests for those who think a thick head the next day is worth it.
Belgian Beer Weekend
The Belgian Beer Weekend is a celebration of all Belgian beers, and there are more than most people realise.
The Brussels market place is transformed in the first weekend of September into an impressive Beerfest with visitors having the choice of over 350 Belgian beers ranging from Trappist brews through to Pilsners.
National Winter Ales Festival
Another beer festival held in Britain is the National Winter Ales Festival.
This is also organised by CAMRA but takes place further north in Manchester as opposed to London where the Great British Beer Festival is held.
The 2013 festival took place in January and it showcased more that 300 beers, bottled real ales, perries and ciders.
CAMRA tempts visitors to the winter festival with the claim that there will be something for everyone and even the hardest to please will be satisfied by at least one of the beverages on offer.
Une bière, s'il vous plaît
The largest beer festival in Canada is the Mondial de la Bière held in Montreal, the festival has just past as it was held
There were over 550 beers, ciders, meads and other alcoholic beverages on offer, of which 229 were beers that were making their début at the festival.
This was the 20th anniversary of Mondial de la Bière and as well as the drinks visitors were treated to tasty snacks such as kangaroo and wild boar and bison on a stick.
Great World Beer Festival
Although most of the top beer festivals are a celebration of beers from around the world, there is only one that actually calls itself the Great World Beer Festival.
Originally known as Brewtopia, this annual festival takes place annually over the last weekend October in New York and is the biggest and longest running of the city's various beer festivals.
It welcomes around 15,000 visitors over the course of the weekend who are looking to sample beers from around the globe.
So there you have it. If you love beer, love a festival and love to travel, there are plenty of places around the world where you will find your own little slice of beer heaven.
Remember to drink sensibly and above all grab some travel insurance – but remember no insurer will cover you for accidents while you're are drunk!