Best Entertainment Cities – What makes a destination popular is that it has something to offer that makes it stand out from the rest, something that makes people feel like they're experiencing something special and unique. Having traveled much of the world, and as someone who loves exploring anything and everything, here is my take on the best entertainment cities.
Best Entertainment Cities Around The World
Here are some of the best entertainment cities that are famous and perfect for those who hate being bored..!
London – Music, Comedy and Theater
Not only does London offer some of the best theaters and musicals in the world, but there are plenty of local live music concerts on nearly every day of the week, not to mention the big artists who all have a few gigs in London on their Europe tours.
Whenever there is a block buster movie premier, London is the place to be – there are simply events every day of the year in this city, on any budget.
Unlike Las Vegas, entertainment in London doesn't have to break your budget, and you can often get the chance to watch a show for a quarter of the normal price, if you stay updated.
Just recently my favorite comedian, Michael McIntyre, had a bunch of test shows in London to test his new material – the tickets sold for only 10 pounds – need I say more?
Las Vegas – Where Bigger Is Better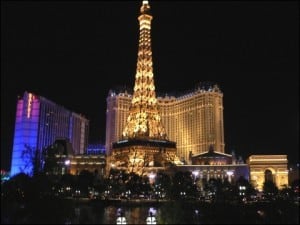 Nothing is quite like Las Vegas in terms of…well, anything. The fact that you can get some of the best, highest quality and freshest fish in a city which is surrounded by desert tells you something – anything is more than possible in Las Vegas…
That goes for everything Las Vegas is about; show girls, drive-through weddings, roller-coaster rides passing you in the hotel reception, casinos so big you get lost trying to find your way out… In Las Vegas – more is more, and bigger is better.
Las Vegas on the Cheap ~ Family Vacation to Vegas on a Budget
Sydney – Relax, Surf & Enjoy
Sydney is a cosmopolitan city with world-class entertainment, but with a laid-back vibe of a small town, which is why I love this city so much.
You can relax by the beaches during the day, and slowly make your way to the nightclubs lined up along the beach walks, or spend the evening at the IMAX Theater, which has the biggest movie screen in the world.
Watching a 3-D film on that screen is really a surreal experience.
Thanks to its year-round pleasant weather, Sydney also hosts a large number of events throughout the year, many which are outdoors and free for the public – from food festivals to outdoor concerts.
Orlando – Theme Parks
While amusement parks normally don't cater to everyone, Orlando has so many different types of theme parks that there really is something for all likes here. From visiting the bizarre Biblical-themed Holy Land, to the unbeatable Universal Studios, and the must-visit Walt Disney Land, even adults will be guaranteed to enjoy themselves here.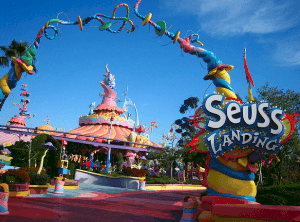 With water parks like discovery cove Orlando even manages to attract those who are just looking for a nice time at the beach – with gear, drink and food included.
If you plan in advance which places you want to visit, there are many Orlando tickets you can take advantage of that offer cheaper prices when combining parks than they would cost separately.
Wonderful Valentine's Day Destinations
When it comes to memorable holidays, Valentine's Day ranks near the top of the list – as with any other holiday, what initially appears to be months away suddenly creeps up on us like a thief in the night.
The good news is that no one can have any excuse to not be prepared, for Valentine's Day always fall upon February 14th!
What is interesting about this romantic day is that unlike other festivals steeped in tradition and dogma, Valentine's Day is truly what we make of it, for better or for worse.
Why not transform this year's day into one which will be remembered (for all the good reasons) for years to come by selecting unique and romantic destinations on the European map?
Paris France
It goes without saying that France may very well be the romance capital of the world. Many couples choose to partake of the Parisian nightlife which is punctuated by an unforgettable view from atop the Eiffel Tower.
Hearts will certainly melt even on the coldest days of winter. Besides Paris, France plays host to a multitude of unique and tranquil settings sure to captivate the senses and bring an added air of love to the atmosphere.
Couples may choose to visit the quaint towns in the Alsace region blanketed in snowy mountaintops or perhaps instead journey to the south of France and experience the Mediterranean climate of Montpelier which basks in the sun during most winter days.
Additionally, travelling to this prime destination is only a quick flight away from the United Kingdom aided by express trains to London.
Dublin Ireland
Why not take a quick excursion to where much of the Valentine's Day lore began? Dublin offers couples the ability to visit the shrine of St. Valentine himself. The relics of this famous figure are placed on display every February 14th and a special mass is held in honor of the saint.
After the mass, many couples decide to take a brief excursion to Killiney Hill with panoramic views of the Irish Sea on one side and nearby towns and Dublin itself.
If we then intermingle city life with the natural beauty and wonder of Killarney with its numerous waterfalls and placid lakes, it is no wonder why Ireland has become one of the most sought after Valentine's Day destinations.
London England
It is said that London is the city for lovers and this rings especially true for Valentine's Day activities. Couples can absorb the visual stimulation of the Cirque de Soleil which plays at Royal Albert Hall while dining afterwards at the Skylon restaurant.
The Royal Observatory also has special treats for those who wish to gaze up at the heavens while in one another's arms, as they have a Valentine's Day planetarium show with excellent views of the "lover's moon", of course with weather permitting.
These are but a few of the many attractions London offers every year. A walk through the history-laden streets taking in the unique skyline before a romantic meal may be all that's needed to remember this year's February 14th as a standout day.
These destinations are some of the most popular and breathtaking in all of Europe for Valentine's Day. Don't get caught out – "Surprise! – I forgot!" Why not plan ahead and make this year's celebrations some of the most memorable yet? Belgian chocolate is much better sampled in Belgium ;)
Most Luxurious Holidays Around the World
Are you dreaming of a luxury break in a prime destination? If yes, keep on reading and we will provide you with recommendations on some of the best Most Luxurious Holidays Around the World to check out. For sure, you will experience lavish holidays in these places and you will have a vacation you will never forget.
How to properly prepare for your holidays
Luxury Bungalow in the Maldives
If you love the beach, nothing can perhaps be a destination as luxurious as Maldives.
This is no place for towering hotels. Rather, this is a paradise that is populated with luxury bungalows. Your lavish accommodation will be above the pristine waters. Just a few steps out of your room, you can already plunge in the crystal-clear water of this paradise. You can even have your own Jacuzzi in your bungalow, and of course, the service of a trained butler.
Stay at Claridge's in London
When planning an escape in London, you might be overwhelmed with the number of options for accommodations.
Among others, if it is luxury that you are after, Claridge's should be your top pick. This five-star hotel is one of the most iconic in London, specifically in Mayfair. More than its prime address, it takes pride of having facilities that are unrivaled by other hotels.
Aside from its art deco architecture, it has signature suites that scream of luxury. It is also home to some of the best bars in the area and has always been ranked as one of the best places to have an afternoon tea.
Most Luxurious Holidays Around the World Cottage in the Cotswolds
Self-Catering Cottage in the Cotswolds
One of the things that you will like about the Cotswolds is how intimate it is, giving it a charm that you cannot find in any other holiday destination.
When in the Cotswolds, have a memorable time by booking a self-catering cottage. This is going to let you live at your own pace. You will also get to enjoy privacy, as opposed to staying in a crowded hotel.
Beach Break in Sri Lanka
When you speak of exotic beaches that can offer luxurious holidays, Sri Lanka should be on the top of the list.
It has an endless selection of hotels that can provide you with a comfortable stay in well-appointed rooms complemented with world-class hospitality. Jungle Beach Resort, Amanwella, Ceylon Tea Trails, Sama Villas, and Ulagalla Resort are just some of the most popular choices.
Whether you are on a honeymoon or with your family, you will not run out of resorts that are perfect for extravagant beach breaks.
Winery Tour in Tuscany
When you speak of regions in Italy that are best for wine lovers, one of the most highly recommended is Tuscany. If you are looking for a luxurious break, this one of the best destinations that can be taken into account.
Take a winery tour and stay in lavish vineyards. You will experience not only the finest wines and food, but also accommodations that will be unforgettable. This is especially recommended if you are traveling as a couple and looking for a romantic vacation that exudes romance.
Where To Celebrate New Year's Eve Fireworks
New Year's Eve is one of the most celebrated events throughout the world, and every major city competes over having the most spectacular events, firework displays and parties, attracting tourists from all over the world.
An interesting study from Opodo ranked the 10 most popular destinations to celebrate New Year's Eve for Europeans this year, a list which turned out to be much more varied than we would have expected. Exploring the City with Kids ~ Tips for a Memorable New York Getaway
New Year's Eve Fireworks in New York City
Despite the long distance between USA and Europe, New York attracts the most visitors from Europe, all wanting to get a bite of the excitement and awesomeness that is the Big Apple. Perhaps no New Year event is as famous as the "drop of the ball" on Times Square, a tradition that has been going since 1906.
Celebrating New Year's Eve on Times Square is a once in a lifetime experience that will definitely make for a memorable night. Also, some of the Best Shopping in New York City.
New Years in Bangkok
Bangkok is one of those cities that can be anything you want it to be: romantic, crazy, sexy, fun… Anything is possible in this city, meaning there are loads of ways to ring in the new year.
CentralWorld is the biggest place for the countdown to the new Year, where hundreds of thousands gather to celebrate with light and sound shows, live performances and more.
But there are also some very beautiful and peaceful ways to celebrate, such as lighting candles at Wat Sraket temple.
New Years in Lagos (Nigeria)
Being the largest city in Africa, Lagos is a chaotic and busy city year round. New Year's Eve is as busy as ever, if not busier, with lots of fireworks and partying.
In Nigeria they have many different ways to celebrate the New Year, a popular one being to attend one of the traditional masquerades in the country.
New Years in London
When it comes to Europe, London is a prime destination to celebrate the New Year, and their free New Year's Eve fireworks display at the EDF Energy London Eye is famous around the world – and not to be missed!
Another unique event is the New Year's Day parade on January the first, for those who aren't too hung over to get out of bed…
New Years in Cape Town
In Cape Town, one night of partying and celebrating is simply not enough.
This year there are four music festivals held over the New Year holiday, all with their own appeal to party-goers, with parties lasting for several days.
Victoria Falls Carnival, Rock the river SA, Rezonance NYE Festival, and Boomerang New Year's Eve party are some festivals this year that are worth checking out.
New Years in Sydney
Although very far away from Europe, Sydney is still in the top 10 for European travelers over New Year's.
What is more iconic than watching the fireworks from Sydney Harbour over the Sydney Harbour bridge? The firework display on the Harbor bridge is one of the most spectacular in the world, and definitely something very special to see. Learn the differences between visiting Australia vs New Zealand
The complete list of top New Year's Eve destinations; Reykjavik (7), Dubai (8), Berlin (9), Jo'burg (10).
We will be spending this New Year's Eve in Berlin – where will you be celebrating?
Best Places to Visit in France
Which cities would you add to this list?
(Best Entertainment Cities photo credit: 1 – 1 – 2 – 3 – 4 – 5 – 1 – 2 – 1 – 2)