Africa Safari – Your African Safari is always a great pleasure to see wild animals in their natural setting. Africa being the most popular continent in the world for a wildlife safari, wildlife lovers head to Africa to have the best wildlife viewing experiences.
If you consider yourself an avid wildlife lover, consider exploring the following 5 best wildlife safari destinations in Africa:
Africa Safari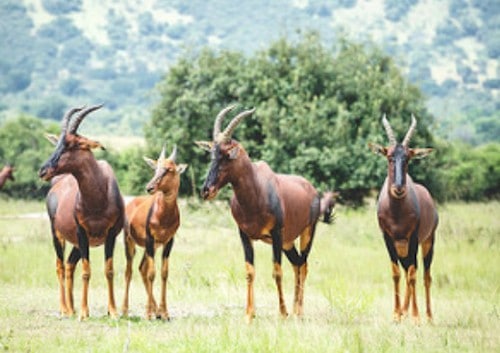 Botswana Safaris
Botswana is blessed with some of the greatest wildlife and safari experiences in Africa. It is the country with most number of elephants in the world. The wildlife treasure of Botswana includes everything from abundant bird life to rhinos. The Chobe National Park and the Makgadikgadi Pans are among the most popular wildlife safari destinations in Botswana. In a nutshell, Botswana is truly an amazing destination to see wildlife in their natural setting.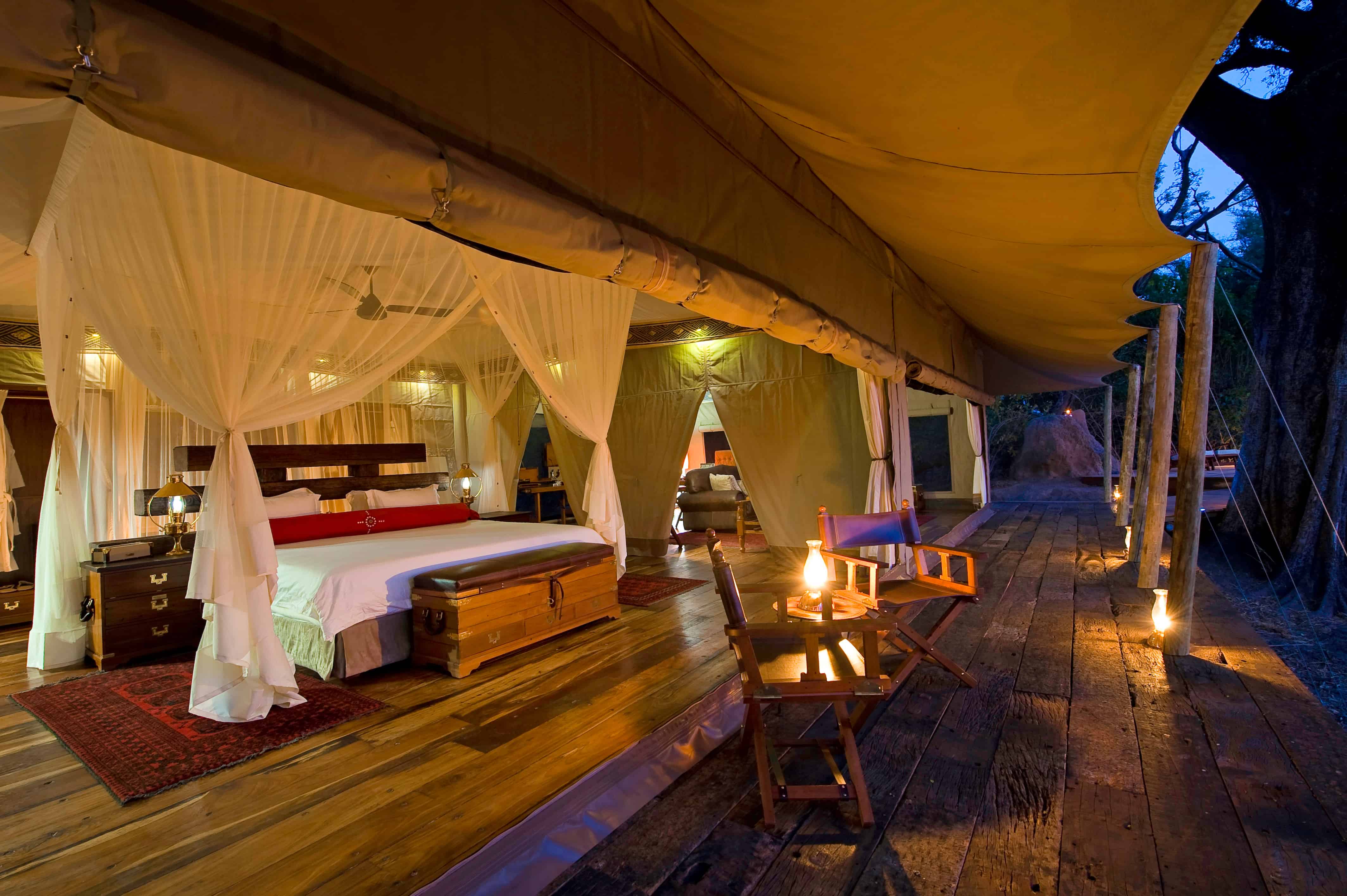 Kenya Safaris
Kenya is the land of famous Maasai Mara game reserve where zebras and wildebeest migrate in millions with huge predators of Africa following their wake. There are more than 40 nature reserves and national parks in this East African country. Kenya is simply the perfect African safari destination with millions of pink flamingos, Amboseli elephant families and the red elephants of Tsavo. Leopards and lions are simple part of landscapes in Kenya.
Zambia Safaris
Zambia is a destination with mesmerizing, remote wilderness full of an amazing diversity of wild animals. Although it is a landlocked country, it has some wonderful rivers and also the world's biggest waterfall. Some of the most known wildlife viewing locations can be found on safari in Zambia, including the Kafue, Liuwa, Lower Zambezi, and South Luangwa national parks. Kasanka and Bangweulu Swamps are some specialist areas where only the most avid wildlife lovers dare to explore.
Tanzania Safaris
Zanzibar Tanzania Safaris are a destination where chimpanzees swing through the treetops, elephants roam along seasonal migration routes, Hippos push for space in muddy waterways, and wildebeest rush across the plains. It is a wildlife treasure where you can expect to find some of the rare species of animals and birds in their own natural setting. You can see wild lions padding in front of your vehicle at the Ngorongoro Crater. You can also see water birds peck in the shallows around Rubondo Island, giraffes silhouetted against ancient baobab trees in Ruaha National Park, crocodiles in Selous Game Reserve.
Zimbabwe Safaris
Zimbabwe might not be as popular as many other safari destinations in Africa, but you can't leave it out as well. After long violence, economic disaster and political ruins, this African country has been able to attract wildlife lovers from around the world. The most popular wildlife viewing sight in Zimbabwe is enormous herds of elephant gathering at Hwange National Parks's numerous waterholes. If wildlife is your thing, Africa is the place to be and the above-mentioned African countries are always the destinations that you can't miss out. Plan your Africa trip today and make memories of lifetime.
Safari in Africa
Safaris in Africa are usually mostly about wildlife. This is unsurprising considering the extraordinary wildlife sights you can see while there. Often it is people's desire to get a bit closer and really experience the feeling of being close to nature.
This can happen in several ways – elephant back safaris in Botswana and South Africa offer a chance to meet these gentle giants and explore the bush from their point of view. Riding safaris which take place all over Africa also offer a similar option, your safari is very peaceful and game reacts naturally to your presence when on a horse.
Of course the mountain gorillas are very enticing. Visit Rwanda or Uganda and trek the Volcanoes to come face to face with these heavily endangered human like mammals. One can also track chimpanzees in Western Tanzania, collar lions in South Africa, track wild dog in Kenya. All of this is blown out of the water when you come face-to-face with a family of habituated meerkats.
South Africa safaris all offer the chance to get out of the vehicle and relax with habituated families of meerkats in the morning or evening. To hang out with these adorable creatures as they forage, play and interact like a small family of humans is nothing short of mesmerizing.
If you are lucky the appointed sentry will also politely climb onto your head so that he might get a better view of the surrounding area and any danger that might be present. It is the meerkats mannerisms and general demeanor that is so endearing and one cannot fail to be completely charmed by them. They have very human characteristics as they tell each other off, play and seemingly help each other negotiate the African bush. It is a most enjoyable morning or afternoon spent lying in the sunshine watching these family groups go about their business around you.
For anyone who appreciates awe-inspiring scenery, magnificent animals, and a real sense of peace and tranquility, then a visit to the Maasai Mara National Reserve is an absolute must. Spanning an area of some 1,510 square kilometers in Southwestern Kenya, it's regularly touted as one of the most pristine nature reserves in the world.
With just over a four-hour transfer from the bustling metropolis of Nairobi, you will be given a chance to get up close and personal with some of the most majestic and beautiful animals on the planet.
Where to Stay in Maasai Mara
One of the great things about the Maasai Mara is that it remains unspoiled. At the same time, you don't have to rough it. Instead, luxury tented camps blend effortlessly in with the surroundings and can cater to your every whim.
Authentic lodges and campsites also give you the feeling of a real authentic African experience, but with the added luxuries of comfort, style, and elegance. There are also a number of luxury hotels that are only a short commute away.
What to See at Maasai Mara
The gentle savannas and rolling grasslands make it exceptionally easy to spot wildlife while on safari. Leopards, rhinos, elephants, buffalo and of course lions all make the Maasai Mara their home. Just imagine a beautiful sunset as the backdrop to a rare rhino drinking from a watering hole. Or imagine witnessing a pride of lions stalking their prey.
Great Migration
If you arrive between July and October, you can see the great migration. This is where over 2 million wildebeest make their way from the vast plains of the Serengeti to the Maasai Mara in search of food and water.
Accompanying the wildebeest are often zebra and gazelle. Of course, wherever they are, there will sure to be carnivores such as leopards and lions. All of which get rich pickings to see them through the leaner months of the dry spell. It's a great balance in a delicate ecosystem of life. You can get the latest migration update right.
Maasai People
Although no longer allowed to make their homes in the reserve itself, Maasai people are a colorful and elegant race of people who live a nomadic existence. For centuries they have lived in harmony with this amazing place. They still have a huge presence in the area. Nowadays, rather than hunting the game for food, many now work within the flourishing tourist trade and the many villages that are dotted around the Maasai Mara are now open to visitors. Kenya will captivate you for so many reasons.
With an abundant array of flora, fauna, wildlife and people, the Maasai Mara is truly an enticing place. It's one in which will leave you with a plethora of stunning memories which will stay with you for many years to come.
Holiday in Mauritius – Foodie Paradise Cuisine Should You Sample