So you are planning on traveling to Spain, and you are looking for great travel tips. Where to begin? We have both spent a lot of time traveling around Spain over the years, and really love it.
This beautiful European country, filled with so much to see and do, may seem overwhelming. We have incredible experience which will help you navigate all there is to do in Spain. Learn about traveling to Spain, along with interesting sites, guides and tips. Here, you will find unique insight and information on Spanish holidays, cities, historical sites, the arts, attractions, beaches, museums, family fun, unique Spanish destinations and much more.
Learn about delicious Spanish cuisine, eateries and wine too. With our vast experience, you will easily plan a holiday to this culturally-rich region in Europe. Whether you want to experience Madrid, Barcelona, the beaches, wine tours, and more, you will find what you are looking for.
Using our Spanish destination experience, you will have fun planning your next holiday. We want to make Spain holiday traveling easy and much more fun. There is so much to see and do in Spain. Learn all about this unique country as you plan your trip.
Things to Do in Spain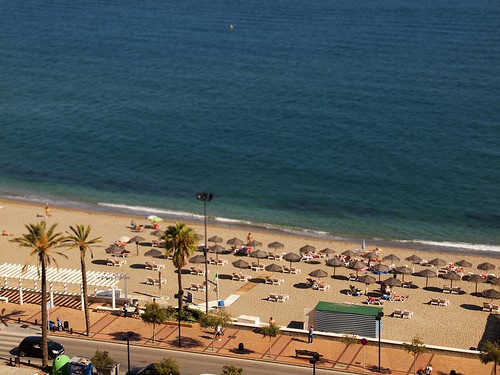 Reasons Why You Should Visit Spain The Costa del Sol
Translated into English as "Coast of the Sun", the Costa del Sol is arguably Spain's most popular holiday attraction, mainly thanks to it being the best place for sampling the four S's: sun, sand, sea and sangria! Located in southern Spain, along the Mediterranean coast, the Costa del Sol attracts millions of visitors each year and it's obvious why!
The well-known city of Málaga has plenty of things to do and see, including the birthplace of Pablo Picasso and a number of museums and art galleries.
The Costa del Sol also provides plenty of opportunities water sports including water skiing, windsurfing and snorkeling.
Ibiza
The Balearic island of Ibiza is well-known as the Mediterranean's party capital, drawing in millions of clubbers and party-goers every year. Ibiza is home to a large number of world-famous clubs, including Space and Privilege Ibiza, which is considered the world's largest nightclub.
To recover from all the partying, or simply to start off your evening, you can always relax by the sea at Café del Mar and watch the sunset to the sound of some soothing chill-out music.
Alternatively, if the wild nightlife isn't for you, Ibiza has plenty of other sights and smells.
Ibiza has been named as a World Heritage Site by UNESCO for Ibiza Town's architecture and the island's rich sea life.
The island also has a number of family-friendly resorts.
Running of the Bulls in Pamplona
Surely one of Spain's most notorious (and most dangerous) pastimes is the running of the bulls in the city of Pamplona. As part of the running, a small group of bulls (usually a dozen) are released on a course of streets which have been sectioned off from other areas. The goal is to run in front of the bulls without being overtaken.
Perhaps the most famous running of the bulls takes place during the seven-day festival of Sanfermines in Pamplona. The festival is held in honor of Saint Fermin, who is the co-patron saint of Navarre, the region of Spain that Pamplona is the capital city of.
Since 1910, 15 people have been killed as a result of taking part in the run and between 200 and 300 people are injured each year.
Spain by Train
Is a vast country with countless of places to visit and things to see, and on a holiday to Spain chances are that you will want to see more than just one place.
This can be done in several ways. Either you can rent your own car, go by bus, fly between the destinations or travel by train. In this article, we'll talk about train travel in Spain, and what you need to know.
Traveling By Train In Spain: The Rail Network
Spain has an excellent rail network linking all the major towns and cities, with several daily connections and modern trains. While many local trains are slow and take long routes with many stops, there are also the famous AVE trains which can travel up to 300km/h, transporting you from Madrid to Barcelona in only 3 hours!
These AVE high-speed trains are wonderful to travel with, making travel in Spain comfortable, quick and efficient.
There are several rail networks where these high-speed trains go:
Barcelona vs real Madrid (via Guadalajara, Calatayud, Zaragoza, Lleida and Tarragona)
Madrid–Seville (via Ciudad Real, Puertollano, and Córdoba)
Madrid–Valladolid (via Segovia)
Madrid–Huesca (via Guadalajara, Calatayud, and Zaragoza)
Madrid–Málaga (via Ciudad Real, Puertollano, Córdoba, and Antequera)
Barcelona–Seville (via Zaragoza, Córdoba and Madrid)
Barcelona–Málaga (via Zaragoza, Córdoba and Madrid)
While most routes are faster by train, some routes, such as Seville – Cadiz and Madrid – Granada are both faster and cheaper by bus, so make sure to compare your options.
Spain Train Tickets
Train travel in Spain is cheaper than the rest of Europe, but some routes are still not THAT cheap. It's often cheaper to take the bus, but buses also don't provide the same comfort and often take much longer.
If you plan on traveling on an EuRail or InterRail pass, you might want to reconsider. While these tickets are great for many countries in northern Europe, they're far from ideal in Spain. Almost every train that you're likely to need require a seat reservation, and those are both difficult to come by and cost a significant sum of money.
So before purchasing your ticket, make sure you look up how much extra you will have to pay for your seat reservations, and if in the end the price of the InterRail and EuRail ticket is worth it, chances are that you'll get away with it cheaper by just purchasing a normal ticket.
Booking Tickets on Spanish Train
Booking your tickets can be a bit confusing, as there are different services running different trains. On Renfe, the main train company, it often says that there are only two routes per day to a destination, like Barcelona to Sitges, when in reality there are more, only they're run by different trains.
The website doesn't have an English language option, so your web browser has to do the work, which isn't always very efficient. It is however the cheapest option, and you can book already 60 days in advance. If you prefer to book it at the train station, prepare to wait for at least half an hour to an hour.
(photo credit: 1)
3 Must See Museums in Spain
Spain's fantastic cities offer some of the best weekend trips in Europe – it's easy to spend a sunny holiday in Spain lolling on the beach or exploring historic sites and cobbled alleyways, and lively evenings hopping between tapas bars and clubs until long after bedtime.
However, Spain is also home to some of the best art museums in the world; Madrid's wonderful but crowded Prado is the most famous, but a trip to a lesser-known or further-out museum can be more relaxing and illuminating.
These exquisite museums in Spain boast thought-provoking pieces from the ultra-modern to those that are millennia old, and serve up some of the world's most iconic architecture on the side…
Guggenheim Bilbao
The Guggenheim in Bilbao is one of four museums worldwide run by the Solomon R. Guggenheim Foundation, and the undulating silver building by Frank Gehry is one of the most beloved examples of modern architecture in the world.
Always controversial and cutting edge, the Guggenheim showcases contemporary and avant-garde pieces that have changed the way the world sees art.
Much of the collection focuses on post-war painting and sculpture by artists such as Anselm Kiefer, Willem de Kooning, Robert Motherwell and Richard Serra.
The Guggenheim is closed on Mondays, and admission is €11 for adults with concessions for students, groups and seniors, while children get in for free.
Visit in 2013 to catch the 'Inhabited Architecture' exhibition, which explores the permanent collection to "conceive of the occupation of space as a place full of existing narratives or narratives yet to be created".
Thyssen-Bornemisza Museum
This behemoth occupies a Neo-classical mansion in Madrid, and showcases one of the world's most important private art collections. It illustrates the history of Western art from primitive Italian and Flemish paintings to 20th century favorites from Miró, Dali, Bacon and Pollock.
The Thyssen-Bornemisza's renaissance works, however, steal the show; particular highlights are Van Eyck's lifelike 'Diptych of the Annunciation' and Holbein's powerful portrait of Henry VIII.
Getting to the Thyssen-Bornemisza is easy, and entry is free for children under 12 and those with a 'Madrid tourist card'. Otherwise the standard ticket price is €6, with concessions for students and pensioners.
Picasso Museum
If you love the mystery and expression of Picasso's strange world, then seek out the Picasso Museum in Barcelona. Collections display his works in chronological order, so the viewer can journey through his development and stylistic periods.
Located on one of Barcelona's most vibrant and beautiful streets, Carrer Montcada, the museum is an easel's throw away from a wide selection of bustling restaurants, cafes and boutique shops. Entry to the museum costs €4-9, depending on whether you visit with a group. The Barcelona Card offers 50% discount on entry to the Picasso Museum, and many other museums too.
Free English-speaking tours of the Picasso Museum and Picasso's favorite spots in the city take place on Thursdays at 6pm and Saturdays at midday; seeing this bewitching and creative city through Picasso's eyes casts a new light on both the city and the artist.
If you've already been to the Prado and Reina Sofia and want something a little bit different, these three collections offer a great starting point.
There are hundreds of smaller (or not-so-small) art collections and museums across the country if you're interested in delving further into Spain's world-class museums and cultural life during your travels.
Also, try to grab a food festival in Spain.
Adventurous Things To Do In Tenerife
There are many things to do in Tenerife other than just sun and Sangria, it's actually a great place for the adventurer as well – for me this is the perfect match. I like the days relaxing on the beach with a drink just as much as going exploring, which is what makes Tenerife such a great destination.
Tenerife is a pretty small island in Spain, so it's easy to get around and see everything in a shorter period of time.
However, the island itself is far from short of things to do – there are flights to Tenerife every day, and you can actually get away with living there on a pretty low budget.
You will find some great hostels all around the island and the food and drink expenses aren't too bad either (about 3-5€ for a beer or drink and there are also some cheap restaurants and take aways with prices from 5 €).
Horseback Riding in Tenerife
To do this you don't have to be experienced, they offer rides for beginners as well. It's a great way to see the beautiful nature, and what could possibly beat running along the beach on a horse?!
Climb a Volcano in Tenerife
The entire island is actually one whole volcano, and is the third largest volcanic ocean island in the world. One of the many popular things to do in Tenerife is to get on top of the island by climbing Mount Teide. The view from the top is incredible, with a good aerial view of the UNESCO park, countryside, coast, sea and the other islands. You can choose to either trek or take the cable car up.
For those who want the more genuine experience the trek is the best option, which takes about 3 hours. If you just want to get up there and enjoy the view, the cable car will take you there in 8 minutes.
Diving in Tenerife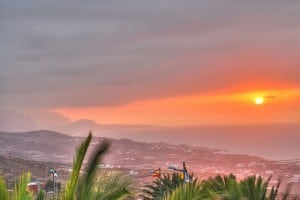 Tenerife isn't as famous as many other places for diving, but it's actually a pretty good place to dive. There is a large variety of fishes, there are green turtles to swim with (they actually come to you when they see the bubbles and lets you rub them), ship wrecks and corals.
Black Beaches in Tenerife
Everyone has been to a nice white sand beach, but how often do you get the chance to visit a black one? Head out to some "dark secrets" and enjoy the locals' hot spots.
The three black sand beaches of Playa Bollullo, Pozo and los Patos are popular sunspots with locals, but often overlooked by visitors. Tucked into the cliffs, they're virtually hidden from view from north Tenerife's main tourist resort at Puerto de la Cruz, even if it's only half an hour away (through banana plantations).
Most people stay on Bollullo, a half moon shaped black sand beach with a small nice beach bar.
Then there is Pozo and Los Patos, smaller beaches that are great for surfing, but also popular among those wanting some nudist sunbathing.
Explore the Small Villages in Tenerife
The touris towns of Tenerife are nice, but to really make the most of all the things to do in Tenerife, make that extra effort to take a day trip out to the more rural areas, and smaller villages of the island. Hire a moped, car or motorbike for the day and explore!
One tip is to visit a village called El Tanque. It's located in the green countryside of the northwest of Tenerife, and is situated in the mountains above the cliffs of La Culata. If you are looking for a truly rural flavour of the island, this is it.
Well – you there go, 5 great things to do in Tenerife – have you been there?
Did you know that Tenerife is one of the Canary Islands?
Mind you, I didn't even know where the Canary Islands were before I spent two glorious weeks there last summer, and neither did I know that Tenerife is an island, not a city. Inevitably, my learning curve was steep. Tenerife is one of the Canary Islands
Tenerife is famous, or rather infamous, for classic binge holidays. I use the phrase 'binge holiday', in the nicest possible way, to mean shameless hedonism, the pursuit of suntans and beer cans.
It experienced a tourism boom in the 1980s, which goes some way to explaining why I associate it in my mind with the place all the kids at school used to go on holiday. The island claims to have left its sordid past behind, however, to have ditched the uncultured reputation and had a face lift.
Certainly, Tenerife's fundamental qualities are rich, which is probably why it became so popular in the first place. Tenerife weather is, frankly, unbearable, but that's exactly how most people like it.
The landscape is diverse and fantastically picturesque, with the third largest volcano in the world, Spain's highest peak, its striking focal point. It took me four and a half hours to climb Mount Teide, and even then I only made it to 3,555 metres, 163 metres short of the crater.
Mount Teide
I wish someone had let me know before I expended all that effort that I wouldn't get to see any bubbling lava or steaming rocks hurtling through the air. Then again, it is about as far from the stereotype of cramped beaches and bars sprawling with plastic tables and chairs as you can get.
The view from the top was [insert jaw dropping cliché here]. To the north, an expansive verdant plain, to the south, a spinal ridge beyond which arid, brown land stretches towards the shimmering crumples of the Atlantic Ocean.
Depending on which way you face, you may be staring at clear water all the way to Africa, Europe or the Americas.
Santa Cruz, the capital city of Tenerife, is not a bit like the supersized time share I was expecting.
Santa Cruz, the capital city of Tenerife
Quintessentially Spanish, its shady streets dissect brightly coloured buildings, which are centred around peaceful parks and open spaces.
The city's iconic futurist auditorium, completed in 2003, is a symbol of Tenerife's regeneration as a cultural getaway, free from the stigma it developed during the tourism boom.
Of course, there are still echoes of the island's past, but they have been refreshed and, as such, reborn.
Tenerife nightlife is still up there with the best, which is understandable seeing as it was one of the fundamental factors in the island's rise to stardom, but it's no longer the guts-out binge-fest that earned the name Tene-grief.
The clubbing in Santa Cruz de Tenerife is now classy and does not overshadow the daytime serenity of its streets.
Tenerife
Overall, I didn't know a lot about Tenerife before last summer, and arrived with only mild preconceptions and expectations.
Thankfully, these were banished instantly, as I discovered an island pulsating with cultural treats rather than drum beats.
It is only a matter of time before Tenerife is rediscovered as a tourist destination and a second tourism boom arrives.
I hope this will not destroy Tenerife's newly established charm.
Tenerife
Tenerife is a hugely popular destination for Brits and many others from around Europe, showcased by the fact that 5 million tourists visit year on year.
It is hardly surprising though as this Spanish island offers temperatures of between 22 and 28 degrees Celsius all year round, so pretty much guarantees sunshine and warmth for a holiday during the summer months.
The island has two airports to handle the large numbers and aside from the main tourist areas such as Playa de las Americas and Los Cristianos, the island is also home to two national parks, four nature reserves and many other cultural delights, making it a fantastic location for a holiday no matter how you like to spend your time.
Kirk Shackleton
Kirk was reared in Australia's Outback before travelling extensively across the globe, eventually settling in London. He is passionate about food, travel and any sport that isn't cricket
Tenerifes Forgotten Past: Pirates, Battles & Castles
Today, Tenerife is a firm favorite with package holidaying makers – its promise of sun, sea, cheap beer and quality fry ups makes it an alluring destination for Brits wanting to escape – but in its not so distant past, Tenerife was far from the holiday camp it now is.
Delve into the island's murky past and you will find bloodthirsty pirates, invading armies and fierce battles.
Indeed, it sounds more like a medieval adventure story than a tourist hot spot but, as we shall reveal, the scars of a tumultuous history are to be found all over this island, particularly in its proud heritage…
The inhabitants of Tenerife began speaking Spanish, enjoying tapas and taking siestas in 1494, after Spain decided to conquer the island and turn it into a colony.
Soon, the islanders found themselves at the heart of the ocean and as trading began to flourish, Tenerife was caught between Europe, Africa and the New World.
With rich trade routes passing its shores on a daily basis, this meant one thing and one thing only – pirates. And lots of them.
If you imagine the typical rum-swilling skull and crossbones characters of pirate-themed comic books, you're on the right tracks.
Tenerife was regularly ransacked by treasure hunting terrorists who buried their swag, pillaged the villages and generally caused merry hell.
The most significant attack happened in 1553 when pirates plundered Tenerife's main city, Santa Cruz, and burnt it to the ground.
After their homes were all but cinders and their spirits had been dashed, islanders began building a castle to protect their beloved city.
They proudly named it Castillo de San Juan (although it was really just a small fortress) and prepared for the next invasion.
The castle (fortress) came into its own in 1797 when, on a hot day in July, a fleet of British ships could be seen off of the coast of Santa Cruz.
Led by Admiral Horatio Nelson (the guy who won the battle of Trafalgar), the Brits were keen to claim the island for King George III.
This was the height of the Empire and the British were used to getting their own way.
However, the islanders were tired of being pushed around.
They retaliated in their thousands and after a passionate battle, the Spanish suffered only 30 dead whilst the British lost 250.
Their victory was strengthened by the fact that the fabled Nelson lost his right arm during the conflict.
These days, the people of Santa Cruz annually re-enact this battle with pride and panache.
It is remembered as the day that they finally defended their homes.
Naturally, the British have never forgiven the residents of Tenerife for injuring one of their greatest navy heroes and in an act of bitter revenge, they frequently charter budget Tenerife flights.
Since the early 80's, these flights have successfully infested the island with young, impressionable gadabouts that hog their sun-loungers and demand Sex on the Beach.
If they couldn't occupy the island in the 18th century, then they'd simply have to anglicise it some other way.
Not only that, but the rum-swilling pirates of yesteryear have returned.
Hoards of men with booze-stained breath and a stagger to rival Davey Jones regularly pillage the bars and nightclubs of Tenerife's party district.
Stag dos, as their called nowadays, are Tenerife's contemporary blight and although they actually pump money into the local economy, someone always has to clean up in the morning.
Top Things To Do In Lanzarote Travel Guide
Lanzarote is a beautiful volcanic island off the coast of western Africa, belonging to Spain – it's known as the island of eternal spring thanks to its year-round mild climates, which is also one of the reasons people love to go there.
But there is much more to Lanzarote than great weather.
Here are some of the best things to do in Lanzarote Travel Guide …
Scuba Dive & Snorkel
Lanzarote is not only amazing on land, but the underwater world is just as beautiful – Scuba Divers and snorkelers can enjoy the corals and exotic underwater scenery of groupers, rays, moray eels and other colorful fish with visibility of up to 40 meters.
Explore The Unique Landscape
Lanzarote's volcanic landscape is incredibly unique and was declared as a Biosphere Reserve in 1993 by UNESCO.
With a huge number of endemic plants that can't be found anywhere else in the world, the flora and fauna in Lanzarote is a gem worth exploring.
One of the most fascinating areas are the cliffs of Famara in the northerns parts of the island – this area has more botanical endemism per square kilometer there than in the whole of Europe.
16 million years ago the first parts of the island surfaced here and a little later a second island emerged in the south, where today you find the mountain range Los Ajaches – what remains of these upheavals is a huge cliff: Risco de Famara.
The cliff is about 15km long and on the average 550m high.
There are a handful of viewpoints offering incredible views, the most famous being "Mirador del Rio", an old artillery position which Lanzarote's late artist and architect Cesar Manrique turned into a surrealist restaurant.
Go Surfing!
Surfers from all over the world travel to Lanzarote's beaches to enjoy the great surf, especially during autumn and winter – the sea is calmer during the summer, but for beginners it's a great time to test it out.
There are even special surfing packages and hotels in Lanzarote catering for surfers, offering surfing lessons as part of their hotel packages.
7 Wonders Of Lanzarote
There are seven spots that are said to capture the essence of Lanzarote, combining art with nature, culture and history.
Cueva de los Verdes
MIAC – San José Castle
Cactus Garden
Jameos del Agua
Mirador del Río
Fire Mountains – Timanfaya
Museum-House and Monument to Fertility
You can visit them all individually, or buy 7 or 14 day passes (€26 and €30).
Hang Out On The Beaches
As I said earlier, Lanzarote is nicknamed "the island of eternal spring", and is a popular place for cold Europeans to escape their rainy hometowns year-round.
Summers aren't scorchingly hot, and winters are generally nice and mild, and since flights to Lanzarote are especially cheap during the off-season it's a popular warm escape that's closer to home than Asia or South America.
The beaches are especially beautiful, and some even feature the gorgeous volcanic black sand.
Sample the Local Cuisine
Notable for their simplicity and raw materials, the local cuisine in Lanzarote is very fresh and tasty.
Being an island, naturally they have lots of great seafood on the menus (a local specialty being Sancocho), but vegetables and virgin olive are also part of the local cooking.
The most popular dish in Lanzarote, however, is Wrinkled Potatoes – a traditional baked potato.
What things to do in Lanzarote would you recommend?
Lanzarote Travel Guide for Lovers
With Valentine's Day just around the corner, everyone wants to impress that special someone in their life – there are many well-known destinations that you could choose for your romantic holiday getaway, but this year think outside the box and journey to the enticing Spanish island of Lanzarote.
Lanzarote is one of the Canary Islands – the closest one to Africa and the fourth largest of the Canaries.
At 60 by 20 kilometers, it's small enough to have that intimate and cosy vibe you want for the most romantic time of the year.
In the off season, prices are low and a couple can find the best deals for travel and hotels.
With an average February temperature around 21C and hardly any rain, Lanzarote holidays are perfect for escaping the dreariness of winter and igniting those sparks with your loved one.
Carnivals
February is a time for carnivals in Lanzarote, happening back to back and offering visitors all the colour and excitement of the island.
From February 8th-12th, the Arrecife Carnival takes over the capital city for five days filled with dancing, parades, live bands, flamboyant costumes and bright floats.
On the last night, there's a spectacular fireworks display that lights up the night sky over Arrecife.
Walk hand in hand around the charming attractions of this must-see event – and if you miss the Arrecife Carnival, don't worry, because the Puerto del Carmen Carnival comes right after it from February 14-17th and is sure to impress.
White, Gold and Black Beaches
If you're in a quieter mood, there is nothing like a relaxing stroll along a gorgeous sandy beach, and Lanzarote provides a plenitude of them: from white, to golden and black.
The most beautiful string of golden beaches lies in the southern part of the island at Papagayo, near Playa Bianca.
Approaching by water taxi, you can enjoy the shimmering turquoise water and watch the sunset.
Volcanic Landscape
The ancient and dramatic volcanic landscape of the island also lends itself well to romance.
Nowhere can this be better experienced than Jameos del Agua, a cave formed from the eruption of the Cordova volcano around three thousand years ago.
Now the cave is home to a spectacular amphitheater that is renowned for its acoustics and often hosts concerts and ballets – with a dance floor, bar and swimming pool, the Jameos del Aqua is a perfect choice for a romantic night out that lasts into the early hours.
From boisterous carnivals to picturesque beaches and volcanic wonders, Lanzarote represents a unique Valentine's Day holiday destination that won't soon be forgotten.
Canary Islands – From the Ocean to the Sky
The Canary Islands, sitting just off the coast of Northern Africa, are a fantastic holiday destination.
Here are three elements to thinking when planning a trip to the Canaries.
Getting there can be half the fun with a cruise departing from the UK or Mediterranean.
Almost every cruise ship has additional Spanish and Moroccan ports of call before arriving at one of the islands.
You can also fly to the Canaries and cruise from there.
It's possible to explore new cities and cultures during the day and to return to a spacious stateroom every evening.
From checking out Gaudi's mind-bending architecture in Barcelona to exploring Casablanca's Old Medina, a slow voyage out to the Canary Islands provides ample time to explore new cultures and also to relax.
Explore Beautiful Towns and Beaches
Befitting an island chain, one of the biggest attractions here is the coastline:
The black sands and black rock cliffs of La Palma are striking, and the the gulf lagoon on Lanzarote glows an unearthly green due to algae in the water.
Fuerteventura is the perfect island for low-key beach lounging with its endless white sand dunes.
Gran Carina offers plenty of options for water sports and also a vibrant nightlife scene in Las Palmas.
Visitors can enjoy a slower pace of life in Hermigua on La Gomera with its banana plantations and bucolic farming valley.
The fishing village of La Restinga on El Hierro is a great place to eat fresh seafood and to survey the sleepy harbor of an island that was once considered the edge of the known world.
Explore Stunning National Parks
The interiors of the Canary Islands contain fantastic national parks and is another great spot to experience a volcano.
Mount Teide on Tennerife is actually the third tallest volcano in the world if measured from its base on the ocean floor — from sea level, it rises to 12,198 ft, (3,718 m,) and cable cars are the most popular way to reach its summit.
Timanfaya National Park on Lanzarote showcases the Montañas del Fuego, or Fire Mountains, and the ground underfoot is still quite hot: a branch put into a hole into the ground will quickly catch fire!
Equally breathtaking are the views from the mountain caldera in Caldera de Taburiente National Park on La Palma.
The faux-crater was home to the last indigenous peoples of the Canary Islands, the Gaunches, who are believed to have settled on the island in 1000 BC, or earlier.
They were conquered by the Spanish in the 15th century AD, but their culture lives on in the many archaeological museums of the islands and in the Silbo whistling language, still spoken on La Gomera.
5 Top Activities in the Canary Islands
There is no shortage of things to see and experience on each of the seven sun-drenched Canary Islands.
With their varied stunning natural beauty one can see why ancient legend would hold The Canaries as the Lost Islands of Atlantis."
Here are five especially great attractions unique to these beautiful islands.
Timanfaya National Park
Visitors to the island of Lanzarote may feel like Lawrence of Arabia while surveying the small but fiery El Jable desert, nestled between Famara and the Montanas del Fuego.
The best way to traverse dramatic Timanfaya National Park is on the back of a camel.
At the north end of the island, connecting caves and underground grottos at Jameos del Agua are ripe for exploration – bars and restaurants built into the site provide a place to kick back after the day's excursions.
Mount Teide
At the center of the island of Tenerife is Mt. Teide, rising 12,198 ft (3,718 m) above sea level.
Although some may question the wisdom in sumitting an active volcano, many visitors hike or take a cable car to the park's breathtaking viewing areas.
Climbing the mountain to its summit requires a free permit and a sturdy constitution.
After experiencing the mountain's flora and fauna, it's time to take in some of Tennerife's vibrant nightlife or to relax on a black sand beach.
A great way to book a trip to Tenerife is via Holiday Discount Center.
Carnival
Each island celebrates Carnival in their own fashion, but together they put on the best show this side of Rio de Janeiro.
Every year in February, around 250,000 revelers fill the streets of the capital Santa Cruz for days and nights of parades and costumed partying.
From the selection of the Carnival Queen to the burning and burial of a giant papier-mâché sardine, Carnival in the Canary Islands means wild celebration.
Loro Parque
Animal lovers will be in heaven at Tenerife's Parrot Park.
It boasts the world's largest collection of parrots,"
with 340 different species represented and is also home to several exotic animals such as tigers and dolphins.
A subterranean aquarium and an icy "penguinarium" round out the list of animal attractions.
Maspalomas
Gran Canaria has a large tourist area that includes a fantastic water park and posh resorts.
It has the best weather of all the islands, and it is a popular winter getaway for sun-starved Northern Europeans.
With its sumptuous sand dunes and emphasis on comfort, the Maspalomas area is the place to go for tourists who are ready to relax.
How To Spend A Weekend In Mallorca
The small island of Mallorca, just off the Spanish coast, is a Mediterranean jewel. With glorious summers and mild winters, the Mallorca weather alone gives reason to visit.
However, there is much more to this idyllic little island than year-round sunshine and golden beaches.
So here's a list of the top five things to do other than topping up the tan.
Mallorca in Walking
Mallorca has some fantastic walking routes, ranging from leisurely strolls to full-on hikes.
Whether you're negotiating cliff-top paths that skirt the stunning coastline, clambering over boulders in the foothills of the rugged mountains, or simply wandering though quaint countryside villages, there is no better way to appreciate the incredible diversity of this island than on foot.
Mallorca in Diving
Mallorca
The crystal-clear waters and the rocky coast of Mallorca make it a world-class place to dive. The marine life is dazzling and the water is warm and safe.
There are dive centers all over the island that cater to all abilities, so whether you're a complete novice wanting to take the plunge for the first time or a seasoned expert, you'll find something to meet your needs.
Mallorca in Culture
With all those pristine beaches and all that spectacular scenery, it's sometimes easy to overlook the cultural element to Mallorca.
Historical buildings are scattered everywhere and there are more museums than you can shake a snorkel at.
Palma Cathedral, a magnificent Gothic edifice built in 1229 (but not finished until 1601), cannot be missed.
And if you want to swot up on the island's history, the Museum of Mallorca, with its engaging archaeological displays, will aid the learning process considerably.
Shopping in Mallorca
If you're on a tight budget you may want to look away now, for Mallorca is crammed with tantalizing shops.
Wares ranging from antiques to jewelry to traditional crafts are on offer, with a whole load more that can be snapped up in between.
One of the best places to find souvenirs is Palma's Old Town – a maze of cobbled streets that lie just behind the cathedral.
Even if you're just window shopping, a walk round here is worth it if only for the charming atmosphere.
Drinking in Mallorca
A vital part of any holiday in any part of the world is the nightlife, and Mallorca bars will not disappoint.
For a taste of authenticity head to Bodega Bellver, a rustic little venue tucked up a side street in Palma's Old Town.
Here you can enjoy traditional tapas and wash it down with an ice cold San Miguel.
For something a little more 21st century, try out the flashy Emilio Cocktail Bar in the Portixol area of Palma.
Where to stay in Mallorca
You will find that Mallorca hotels vary considerably in size, quality and price, so make sure you browse carefully to find the best deal for you.
Also bear in mind there are always special offers running in various places around Mallorca, so again, take your time over this.
Exploring the Diversity of Majorca
Mallorca is one of those islands that almost everyone has been to with their family as a child, one of the reasons being the many cheap holidays Majorca offers during the summer months.
The island has great beaches and some fantastic family hotels, but while many never venture out of the hotel grounds, there is a lot to explore on the island.
For those curious enough to find out more about Mallorca, they will find many places almost empty of people – while everyone else is fighting for a spot on the beach.
The best way to get around is to hire a car, that way you can stop wherever you want and go to places otherwise impossible with public transport.
One place we recommend you to check out it Pollenca, a small, charming little city in the north-eastern side of the island.
If you go there on a Sunday you will find a great market.
Hiking is a good activity in Mallorca, but it's better that you base yourself somewhere close to the hiking trails, like Fomalutx – which for the record is one of the prettiest villages on the west coast!
You must also try the food in Mallorca, it's quite affordable and absolutely delicious!
The further inland you go, the lower the prices are.
Some typical foods to try are the tapas, almonds and olives – funny enough, despite the island's location in the Mediterranean, most of its seafood is imported.
But, like most of the other 8 million tourists that visit Mallorca every year, we guess you've gone there for the beaches.
Most beaches are already well-known, but there are a few beaches here and there away from the complexes that are quieter, like Es Trenc Beach – although remember that it's hardly developed at all.
Another really cool attraction in Mallorca are the caves, where you can see huge stalactites and stalagmites that are truly beautiful.
If you're a golf fan, there are as many as 18 golf courses on the island, all 18-hole courses that are open for the general public.
If you don't know how to play but would like to learn, they offer courses.
Other nature activities include bird watching, rock climbing above deep water, sailing and cycling.
As you can see there are a ton of things to see and do on this island, so next time you're planning a beach holiday with some fun activities on the side, check out Majorca.
Tips For Exploring Tenerife With The Kids
Going on holiday with your children is one of the enduring memories of early family life.
Many of us may have grown up remembering trips to the British seaside with a fondness that only comes with nostalgia.
However, these are now the days of X Boxes, iPads and social media and unfortunately, your kids are unlikely to be as impressed with a bucket and spade, a 99 and a shingle beach as you were, but you can rest assured there is plenty to keep the kids entertained in resorts across Europe now.
One location that has been a long-standing favorite of families looking for some sun, sea and sand is Tenerife – family holidays in Tenerife have a great mixture of fun activities of kids for all ages and here are our top three.
Visit Siam Park
While on your Tenerife holiday, you will notice the sun gets hot – very hot – and what better way to cool off than in one of Europe's largest waterparks?
Here your kids will be thrilled to see menacing-sounding rides such as the Dragon, the Volcano and the Tower of Power – which has a massive 28m vertical drop.
If you want to do some family activities (or if you just don't feel like the Tower of Power today), you may take solace in the six-lane racing slide or the rapids, which will have you and your kids circling around under the Canary Island sun.
While you are there you will not want to miss out on the Wave Palace, which boasts waves of around 3m – the largest artificial ones in the world.
Also you could spend the evening whiling away the time on the blissful Mai Thai lazy river ride – just don't fall asleep..!
Siam Park is open daily between 10:00 and 18:00, although in the winter it does close an hour earlier.
See Some Exotic Wildlife
Most kids love animals, but in Tenerife there is more to see than just goats and cows.
If you time it right, you and your family will be able to spot some magnificent pilot whales and a pod of dolphins.
All you need to do is head to the popular tourist resort of Las Americas and book yourselves onto one of the numerous boat trips.
It's best to be as environmentally friendly as possible to ensure that the ocean giants return for for generations to come.
Choosing an operator that follows guidelines for minimizing the disturbance to the whales can help ensure your kids can take your grandchildren to see the beasts in years to come.
As well as the marine life, you can also find the world's largest collection of parrots at Loro Parque in Puerto de la Cruz.
Get The Best Picture Opportunity
Water parks and whales are all well and good, but if your kids are after the perfect Facebook picture, then you should find Mount Teide – and you can hardly miss it!
As you approach the island on your plane you will see the huge volcano jutting up from the waters of the Atlantic Ocean.
Once you have touched down, a day trip to the Parque Nacional de las Canadas del Teide is a must.
Here, you will find an enormous 48km crater, out of which the 3,718m peak rises.
It is the highest point in any Spanish territory and its hardly surprising that it is Tenerife's most visited tourist attraction.
Some places to check out in Tenerife Spain
Tenerife has long been a favorite among British and European tourists, as it's a great place to get some sunshine and sumptuous food along the way.
But there are a lot more things to do in Tenerife Spain than meets the eye, and as this guide will show this island has plenty more to offer the adventurer and explorer in you.
Tenerife is a true paradise, and a perfect escape for Europeans seeking to get some serious R&R, or some serious partying.
In either case, there is plenty of both for visitors, and with its lush nature and exotic flora and fauna, there is even something for more adventurous ones.
While parts of the island are heavily urbanized, there are also some nice towns and nature to explore.
The south is more popular with young people and has a steadier, more reliable weather conditions, while the north is more popular with older people, is more beautiful and cultural than the south but has slightly less reliable weather.
With its many cheap holidays Tenerife has really managed to keep the tourism booming throughout even the toughest economic crises.
So if you're looking for luxury on a budget, this is a good place to go. Balearic Islands, Spain
Tenerife Spain
Visit Mount Teide
Your first stop has to be Mount Teide, which at 3718 meters is the highest peak in Spain.
To say that the volcano is impressive doesn't do it justice as it's something that needs to be experienced.
Apart from Mount Teide, the Teide National Park is also quite a spectacle with plenty of natural wonders to keep you enthralled.
The Garachico Rock Pool
Garachico used to be the area's port until 1706 when molten rivers suddenly came down and immersed the harbor with lava.
Today these pools are a popular tourist attraction and have varying depths, some even suitable for toddlers while other sectors are deeper.
Tenerife Carnival
Join the Tenerife Carnival
The carnival takes place around February or March (dates change yearly), and if you like colorful, noisy and outrageous parades, then this is for you.
If you want to have the time of your life make sure to drop by Santa Cruz, the capital, as that's where most of the action is.
The Wonders of Masca
The best way to describe Masca is that it's like going back in time to a lost world, as the olden Teno Mountains gives you an idea of its immense age.
You get there via a snaking road, and the views of the mountains and hamlets are incomparable.
Romeria Tenerife Spain
Enjoy the Romeria Tenerife Spain
There are a lot of historic towns in Romeria Tenerife Spain, and what they all share in common is that they'll hold the Romeria during the year.
The Romeria is a fiesta whereby the residents wear traditional clothing and decorate carts drawn by ox.
As they parade, local goodies are handed out including BBQ pork, country wine, potatoes, sweets and more.
Picnic at a Zona Recreativa
A Zona Recreativa is a picnic area, and there are many of these in Tenerife.
Every Sunday this is where the locals go to have a picnic and unwind, as the trees offer plenty of shade from the sun.
All these zonas have toilets, spring water, stone barbecues and picnic tables for your convenience.
Visit the Millennium Drago Tree
The Millennium Drago Tree in Icod de los Vinos may be 5000 years old or 600 years old, who knows, but that doesn't change the fact that it's striking and will take your breath away.
Legend says the tree sprung up from the blood of a dragon, and given its appearance that's not surprising.
El Teide
Take the 10 minute cable lift to the top of the mountain for beautiful views at 3550 meters above sea level.
You can walk up, but because of the low oxygen it can be very tiring and will take about 6-8 hours.
So understandably, most people choose the cable lift.
Parque Rural de Anaga
A great place to go hiking, and some nice day hikes can be found in the area.
Check out the visitor's center to find out more information about the park and its different routes, and if you're there on a clear day try to include a walk to the Pico del Inglés viewpoint.
Scuba Diving
Tenerife is great for scuba divers, and there are many courses you can take your license at.
If you're not so keen on diving, you can go surfing or windsurfing.
For some reason, canoeing seems to be unpopular, but maybe it's because of the waves and currents.
When you're in Tenerife, you must try the seafood. The fish is fresh and often caught by small local fishing boats, and are often served with black potatoes called Papas Arrugadas and sauce.
Finally, when thinking of the many things to do in Tenerife Spain, don't forget to go camping at Vilaflor.
There are a lot of campsites there, and with the forest clearing and the hillside, it's a great place to be one with nature.
Services are minimal, but if you want it natural, this is the place to be.
Gran Canaria The Island Of Eternal Spring
Gran Canaria, the largest of the Canary islands, has many nicknames – nicknames can explain a lot about a country and in many ways sum it up pretty well:
Gran Canaria The Island Of Eternal Spring
Gran Canaria is often referred to as the island with eternal spring because of its mild temperatures year round.
Even in mid December temperatures usually are around 15 degrees, and the sun doesn't stay away either.
For that reason, even winter time is known as a "high season" and many frozen Europeans prefer taking some Gran Canaria holidays over Christmas than spending it in a grey, rainy city up north. Lanzarote Guilt-Free Holiday Guide
The Miniature Continent
Gran Canaria is also known as continent in miniature because of all the variety of things it has to offer.
From deserts with camel trekking in the south to volcanic mountains, golden beaches, bustling cities and tropical forests, and the island being just 40 kilometers from north to south, this island really lives up to its nickname.
In the center of the island there are even snow covered mountains!
It's a perfect place for Europeans to have short breaks over a weekend since flights are very cheap and it's not very far away.
And for once, a small size is actually favorable, as it allows you to see a lot of the island in a short period of time.
If you hire your own car you can see a good deal of the island in just a few days, including finding your own secret spots.
One of the most popular things to do in Gran Canaria is biking.
With all the hills and beautiful views overlooking the ocean, doing some mountain biking is both a great way to have some fun while you get to experience the beautiful nature that the island has to offer.
It's also a good place to learn how to surf, and there are both plenty of surf spots to try out as well as surfing schools for the beginner.
So whether you want to find hidden caves and canyons, hang out by the beaches and go surfing or seek out the small villages far away from the tourist traps and access a volcanic crater – there is definitely something in Gran Canaria for everyone.
Best Of Gran Canaria
Gran Canaria is the most popular island of the Canary Islands, and it's also the biggest one.
With is cheap holidays Gran Canaria tops the list of affordable paradise islands in Europe, and as it is often described as a "miniature continent" because of its diversity, the island attracts visitors for many different reasons.
The main reason to visit Gran Canaria, however, is to explore its beautiful beaches, of which there are plenty.
You don't necessarily have to stay at one beach, as the public transport is both cheap and well organized, so you can easily explore other beaches.
Car rentals are also popular, but be ware of the prices, they will usually try to sell you an insurance on top of the rental which will basically double the price.
If you want to explore some beaches, head South as that's where the best beaches are located.
But just lazing on the beach can get a bit boring after a while, which is why it's so great that they have good surfing opportunities!
Gran Canaria is often nicknamed "Hawaii of the Atlantic" among surfers because of its big waves and clean breaks.
There are quite a few surf schools if you want to learn how to surf.
Another adrenaline kicking sport that will turn your holiday from putting on pounds to shredding them off is biking.
Gran Canaria is perfect for bikers, with lots of trails both for road biking as well as mountain biking.
Finally, you have the hiking. With its spectacular nature of mountains, caves, long beaches and lakes, there is no shortage of places to explore on the island.
Gran Canaria has many "micro climates", but generally the South is the sunniest and has the most favorable weather.
We hope this gave you a quick insight into this fascinating island, and that we made you curious to go and experience it for yourself.
Torremolinos on the Costa Del Sol Spain
Few places offer everything a summer holiday should include, on a short-haul basis, like Torremolinos on the Costa Del Sol Spain.
Brimming with resorts and places to visit, Torremolinos on the Costa Del Sol is one that has been in the heart of travelling Brits for years, and one that is still going strong today.
Situated in the south of Spain, here you'll find beautiful, clean beaches, great nightlife, cuisine to suit everyone, and plenty of places to visit. What more could you want?
Perfect for a summer or winter break, Torremolinos has the enviable feature of being pleasantly warm no matter what time of year, so it's busy most of the time.
Flights are also regular year around, with many cheap deals available thanks to low-cost airlines. I'd highly recommend pre-booking airport extras too, to save even more money, such as airport parking.
I rarely travel without it these days, it cuts down stress levels and means I start my holiday chilled out, just the way it's meant to be.
So what is there to do in this famous holiday hotspot?
Well, lots. The beach is of course the center-point of daily activity, especially in summer, and the main beaches offer lots of facilities, including water-sports, and beachfront bars for a cooling refreshment.
Playa de Bajondillo is one of the main beaches, and offers something for everyone.
I'd definitely recommend giving some of the water-sports on offer a try; it's a great way to cool down in the heat, and a good laugh too.
If you don't fancy screaming your lungs out on the water, why not go for a leisurely stroll along the promenade and indulge in one of my favorite activities – people watching.
Alternatively, there are many top-notch golf courses around the area if that's more your thing.
For relaxation and chilling out, you have many options, with sunbathing and topping up your tan just one of them.
Torremolinos is a great base for getting out and about too, and I'd recommend hiring a car if you're able, allowing you more freedom to explore.
Malaga is a great day out too, with lots of shopping and sightseeing opportunities.
Speaking of shopping – one of my favorite things!
Calle San Miguel is the resort's main shopping area, and this is a great opportunity to pick up some souvenirs for back home.
This is also where saved money from pre-booking airport extras will come in very handy indeed!
If flying from the capital, check out Heathrow parking, and put those saved Euros to good use in the shops of Torremolinos.
Nightlife in the resort is equally as varied as day time activities, and loud, brash and good fun too.
If you want a quiet evening, there are many restaurants to enjoy a bite to eat, however if you want to dance, then there are lots of chances to do just that.
Nobody will go hungry in resort either, as there are many international menus to suit everyone, however I would recommend giving some traditional Spanish food a go whilst you're there, with paella the famous seafood dish, to try.
All in all, Torremolinos is still the sunny holiday picture postcard destination it's always been.
Think high rise, think sunny, think a great value beach holiday.
Other Side Of Benidorm Spain
For years now, Benidorm has been renowned for its status as the 'Blackpool of Spain' attracting lager louts, 'those' British tourists and not much more than sun, sea and sand – these things might be for you, but there is far more to Benidorm than just this narrow view.
Though you might think that basing yourself in a central position in Benidorm might mean noise and crowds, in reality it's actually a good idea.
Staying somewhere like the Atenea Hotel Benidorm is a good choice because it's close enough to the center of town and the beach that if you want to visit the shops or the sand, you can get to them within a few minutes' walk.
Benidorm Spain
Or if you'd prefer to get out and see what's around Benidorm, it's really easy to catch a bus or a taxi from the town centre.
If you'd prefer to stay within the confines of the town, Benidorm Old Town is an excellent way to see a little bit of traditional Spain without being too far away from your home comforts.
Benidorm is now awash with high rise buildings and the flashing lights of bars and clubs, but the Old Town still holds the charm of Benidorm in years gone by with its winding cobbled streets and authentic Spanish restaurants.
Eventravelling to Benidorm Spain at a different time of year can make a big difference to the type of holiday you'll have.
June, July and August are the months of the high season, meaning that the resort will be filled with kids and stags; try visiting in April, May, September or October when the weather will still be warm, but it will be a lot quieter.
Benidorm itself is a good central location for exploring the Costa Blanca if you're planning to escape the town for a day or two.
If you're not quite ready to go all out with the Spanish culture, but want something fun to do, there are several different theme parks all within easy reach including the typical Terra Mitica, the zoo at Terra Natura and the waterparks Aqua Natura, Aqualandia and Mundomar.
Head a bit further away and off the beaten track to Las Fuentes del Algar, the Algar waterfalls in English, only 15km away.
You can take a dip in the waters that are something different from the pool and sea, or just relax in the shade of the trees by the water in a bit of peace and quiet.
If you're feeling really adventurous, don't miss out on a ferry trip from Denia.
This stunning harbor town is a little way further north than Benidorm, and there are daily trips to Ibiza and Mallorca.
Ibiza can even be done in a day, if you can bear to leave the island that quickly!
There is plenty to in and around Benidorm Spain without hitting the beach and bars every day and night, so make sure to try out some of these different ideas to enjoy your time there more fully.
(photo credit: 1 – 1 – 1 – 1 – 2 – 3 – gabemac – li Masriera – 1, 2, 3 – 1 – 2 – 3 – 1 – 1 – 2 – 4 – Caza_No_7 – lhourahane – Thomas Tolkien – ahisgett – reservasdecoches – jimmyroq – pasotraspaso – tomtolkien – ben30 – kevinpoh)