Things to do in Lake Geneva Switzerland – Geneva Switzerland is without a doubt one of Europe's finest cities – it's incredibly picturesque and it's one of the most important in terms of its place in the world. Unfortunately Geneva is also one of Europe's priciest cities – which can often put people off from scheduling a short city break there. However, Switzerland's third largest city, which sits around the sparkling shores of Europe's largest Alpine lake, has plenty to offer and you will find many great things to do in Geneva.
Things To Do In Lake Geneva
Lake Geneva's twin city is a lively blend of art galleries, museums and boutiques. It's also home to some fine eateries – including our top pick La Maison des Fromages de Thonon. Below we've listed the best things to do in Lake Geneva, the Swiss city of light:
United Nations Headquarters in Geneva Switzerland
Any trip to Geneva would not be complete without a visit to the United Nations headquarters. Constructed between 1929 and 1936, the Palais des Nations became the United Nations headquarters in 1946. The grounds contain a vast wooded park that overlooks the lake and can be regularly seen to be patrolled by peacocks that live on the grounds around Pregny gate. Geneva is not only home to the UN, it often seems as if the whole of the world is situated here – the International Red Cross, International Labor Organization, World Health Organization. You name it, they're all here!
Lake Geneva Switzerland
Swiss tourism authorities recommend that visitors spend two days exploring the area around Lake Geneva on foot or by boat, using the tourist train as a transport option. But how much do you need to see? There's so much to do here! And we haven't even mentioned the shops, restaurants or hotels – everything has its own little secret. So let's start with the most famous attraction. An unrivalled experience with its seven beaches and the mountains rising behind it. You can take boat trips or go on a cruise along the lake. This will be your perfect summer holiday destination. The weather is great.
For some of the most spectacular views of Lake Geneva, you should head to France and Mont Salève. A short bus or car ride away from Geneva takes you to the foot of the Salève, and you can either hike up or take a short journey on a cable car . Once at the top, you'll have unrivalled views of Lake Geneva and Geneva itself. While traversing the mountaintop, you may be able to catch a glimpse of Mont Blanc on sunny days. Lake Geneva's largest ski resort is set against a backdrop of snow-capped mountains and offers a wealth of activities for all levels. Skiing enthusiasts should not miss a visit of this mountain range. The view from top is breathtaking. They offer skiing at different levels for all age groups. Geneva's lakefront has beautiful views of Mount Blanc on a clear day, making it one of the city's greatest assets. The impressive fountain Jet d'eau reaches up to 450 feet in the air and is surrounded by beautiful floral displays and boats, and walking along the shore path by the lake on a beautiful day is one of the most enjoyable things to do in Geneva.
Geneva Switzerland Old Town
The picture-postcard Old Town, or Vielle Ville, contains some of the city's most notable attractions, including the Barbier-Mueller Museum, the Cathédrale St-Pierre and the Maison Tavel. This area is also the main shopping area which is a pleasant district to explore with its terra cotta colored cobblestones and stunning cathedral architecture. This picturesque lakeside town offers beautiful scenery and delicious cuisine. Explore the old town by foot or take an excursion boat across to France and experience all that Lac Léman has to offer.
Salève Cable Car
The Salève cable car is situated in the Haute Savoie, just over the French Border – this high alpine ridge has a stunning view of Mt. Blanc and the Lake Geneva area, as well as miles of walking trails. Prices depend on the age of travelers and whether you want a single / return trip – but generally cost less than 10€. Medical care is incredibly expensive in Switzerland, so whenever you travel to Geneva (or anywhere in Switzerland), make sure you are covered adequately with the right travel insurance policy by visiting Insure & Away, who have a wide range of single trip, annual multi trip & world travel insurance policies to suit any overseas trip.
Skiing at La Plagne Ski Resort
La Plagne is one of Europe's most renowned winter skiing destinations with pistes ranging from easy nursery slopes right up to challenging alpine runs, and no matter what level you're looking for there are plenty of possibilities.
The Salève
On a clear day, you can see Mont Blanc from here. The views are stunning – and so is your food. You could spend hours sipping coffee at one of the many cafés that line the promenade overlooking the lake.
The Jura Mountains
Switzerland's most visited region has plenty for skiers, hikers, cyclists and sightseers alike. Here, the Alps meet the foothills of the Jura Mountain range. This area is the perfect base for exploring its natural beauty, as well as its urban centres.
Chateau de Chillon
This magnificent castle sits on a tiny island in the middle of Lake Geneva surrounded by vineyards. It's a must visit if you want to get an insight into life in medieval times as it plays host to numerous tours including a candlelit boat ride through the gardens.
Fondation Maeght – Museum of 20th Century Art
If you enjoy art and love old master paintings this small museum in St Gervais should be on your list. The collection includes works by Pablo Picasso, Georges Braque and Max Ernst among others. There are also some wonderful sculptures to look out for. The ski resorts of Verbier or Evian are about an hour from Lake Geneva but if your idea of holidaying is skiing then it's worth considering a trip to The Salève for some serious downhill action. If you're looking for something a bit different, try the Mont Blanc cable car which will take you high into the mountains where…
Lausanne
A beautiful city that offers something for everyone. You can see the historical buildings like the Palais de Justice which was built way back in 17th Century and also enjoy shopping centers and boutiques along with restaurants and bars.
Have you been? if so what did you think of the city? Do you have any other tips of things to do in Geneva?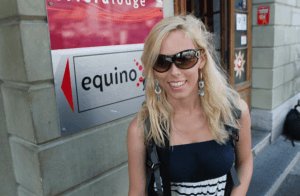 Best Things to See and Do Around Lake Geneva Switzerland
The best time to travel is springtime because there is less rain although the temperature can still be chilly. Summer is usually warmer than winter. It gets cold in February/March and snowfalls occur. You'll need a passport to enter Switzerland and Europe. We recommend that you always carry a photocopy of your passport for entry. Also, make sure you keep your passport with you in case of lost luggage or delays. Travel is very affordable compared to other European destinations especially in cities like Geneva. A budget trip allows you to explore the world without breaking the bank.
Switzerland
It is now official – we will be leaving Switzerland in three weeks. The tickets are booked and some sort of travel plan has been made. After I've finished cleaning a holiday apartment (a 3-hour-job that pays for both mine and Nathan's flight tickets. Gotta love the Swiss money!) we're off to Basel. After that the plan is pretty loose, but that's the way we like it. While making our way down to Milan we will go through some random towns and villages in Switzerland. I think we'll just jump off wherever we feel like it, just follow our gut feelings and stop wherever looks nice – with the GOAL to see as much of Switzerland as we can in 5 days. Does anyone have any ideas for quick train stop overs between Basel, Bern and Milan? Our flight leaves in the morning from Milan. Well, it's not actually Milan but a city about an hour away – AND that's the way Ryan Air does it – every… single… fu*kin… time!
When flying with Ryan Air, don't ever go by the name of the city they claim the airport is located, it's never right. For example the airport in Stockholm is in a town over two hours away, and their Vienna Airport isn't in Vienna at all, it's not even in the right country. If you've ever flown with Ryan Air you know it's barely worth it. Paying almost nothing is tempting, but once you've done it, once you've been there and experienced a Ryan Air flight, you're hesitant if you'd ever want to do it again. We have decided to take that risk. We're aware that 80% of the people flying with Ryan Air can't handle the stress and the lack of oxygen among sweaty armpits all around you, and that they usually take their anger out on others. But this time we payed extra for priority seating. Oh yeah, we're doing it the luxurious way, so long 200-meter queue! But to be sure that we get to this airport in time, we will have to stay the night in Milan. I've heard nothing good about this place. Apparently it was included on a list of the worst cities in Europe… but what the heck, a place is what you make it, right?
Taking the Glacier Express in Switzerland
We're starting to confuse the names of the places we're in now, talking about Lisbon but calling it Paris and so on – at least I still know what my name is..!
Switzerland Healthcare and Staying Healthy
Healthcare in Switzerland is free at the point of delivery and the healthcare infrastructure is excellent. However, many doctors speak only English. Ensure you carry sufficient medical insurance cover before entering the country.