Whether you are making it your destination or part of a larger trip, there are many fun things to do in Lake Tahoe. Stunningly blue Lake Tahoe sits on the California-Nevada border. It the largest alpine lake in North America.
There are plenty of activities to enjoy there no matter the season. Go skiing or snowboarding in the winter. Enjoy golfing, fishing, paddle boarding, parasailing, jet-skiing, windsurfing, camping, horseback riding, and hiking in the warmer months. Whether you are looking for adventure or want to relax, there are lots of awesome things to do in Tahoe.
Best Things To Do in Lake Tahoe
Lake Tahoe is a beautiful place to visit. Here are some of the things you can do at Lake Tahoe:
Rent a Dream Vacation Home
Most cabins around Tahoe are anything but rustic. Here you can enjoy traditional log cabin charm with game rooms and hot tubs. A vacation rental makes the perfect home-base for exploring the lake and its surroundings.
Explore the Perimeter of the Lake
The Tahoe Rim Trail is 165 miles long (266 km) that circles the lake, passing through multiple state parks, and two states. Biking is allowed on most portions of the trail, and horseback riding and hiking are allowed everywhere. Even completing a portion of the trail allows visitors to get a real sense of the size and natural beauty of this lake.
Skiing in Lake Tahoe
With 400 inches of a snow a year and majestic mountains, Tahoe is a skier's paradise. There are several ski resorts that cater to skiers, snowboarders, and tubers. There are beginner runs as well as lessons for even experienced skiers who want a refresher lesson.
Learn about the Best Time to Visit Lake Tahoe whether you want to enjoy winter sports or summer activities.
Dive into Emerald Bay
Emerald Bay is one of the country's unusual state parks, as part of it is underwater! Divers can experience Tahoe's past by exploring the sunken wrecks and relics at the bottom of the Lake.
Horseback Riding Around Tahoe
Trail riding is extremely popular here, and it provides a great way to explore Tahoe's wilderness areas. Old-fashioned sleigh rides are a treat in the winter.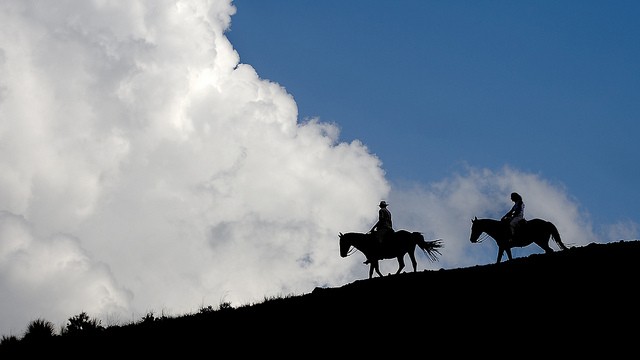 Hit the Lake Tahoe Casinos
The South Shore's casinos are a great place to test your luck or to catch a show. If gambling isn't your thing, you won't have to worry, as there are plenty of posh spas to relax in.
Visit Fanette Island
A kayaking trip out to Lake Tahoe's only island is a great way to experience the famous blue waters.
Live Like a Viking
If staying in a luxurious cabin isn't enough, be sure to check out Vikingsholm, a huge estate built in 1928 in an ancient Scandinavian style.
Get Inspired at Inspiration Point
Inspiration Point is an aptly named viewpoint over Emerald Bay and is a favorite spot for photographers to try and capture the changing hues of the lake water.
Explore Granite Chief Wilderness
The Granite Chief Wilderness in the Tahoe National Forest attracts day hikers and backpackers alike with its excellent trail system. An overnight trip of roughing it in the wilderness followed by a stay in a comfortable vacation rental allows visitors to have the best of both worlds.
Explore Lake Tahoe Downtown
Everything in downtown Tahoe is ADA accessible.
Visit North Lake Tahoe and South Lake Tahoe
To get the full experience of Tahoe, be sure to visit both the north and south sides. The west shore too! North and South Tahoe both have water activities, skiing, ample lodging, higher-end restaurants, and more. So, what's the difference between North and South Lake Tahoe?
North Lake Tahoe
North Lake Tahoe has more of a relaxed, nature vibe with the mountains and tall trees. There are lots of ski areas and resorts. Good trails to explore are Mount Tallac and the State Lookout Trail where you can go up the wildfire tower. Tahoe City has many restaurants.
South Lake Tahoe
Tahoe South has more of what you might call a touristy vibe. In addition to arts and art festivals and museums, there is a thriving nightlife with bars, clubs and trendy restaurants. There are also nature pursuits, including renting kayaks, paddleboards, etc., fishing, and hiking. Two great hiking spots for stunning views are the Bayview Trailhead and Cascade Falls. You'll also be able to ski in South Tahoe. There are fewer ski resorts in South Tahoe vs North Tahoe, but there are excellent options for skiing.
Lake Tahoe Nevada Things to Do
Lake Tahoe is a popular tourist destination, and it attracts many visitors every year. It is a beautiful place to visit and there are lots of fun things to do in this area.
Some of the best things to do in Lake Tahoe are skiing, snowboarding, biking, hiking, golfing, fishing, and boating. There are also plenty of restaurants and cute shops in the area. In addition to AirBNBs and VBROs, there are plenty of hotels in the area.
The scenery alone is breathtaking. Experiencing the snow covered Sierra-Nevadas and views of the lake is priceless.
No matter which of these things to do in Lake Tahoe you choose, you will really feel like you have left your regular life and routines behind.
Final Thoughts
In conclusion, there are many things to do when visiting North Lake Tahoe and South Lake Tahoe. With so much to offer, visitors will be able to find something for everyone. Whether you are looking to relax and take in the scenery or get out and explore the area, there is something for everyone in this beautiful lakeside area.
Enjoy outdoor activities in Tahoe year round. Culture lovers can visit the various art galleries and museums, and foodies will find no shortage of delicious restaurants to try. So whether you are looking for a quiet getaway or an adventure-filled trip, Lake Tahoe has something for everyone.
Lassen Volcanic National Park Camping
Lassen Volcanic National Park Things To Do