Best cities to visit in Europe – European travel offers a rich heritage, beautiful sceneries, and iconic infrastructures. Long been a favorite summer destination spot, Europe lures tourists.
Before embarking on a European tour, you need to research well on the places that you want to visit.
Use our Traveling to Europe resource, and plan out your itinerary.
We make it easy, whether you will be able to stay a week, two weeks or longer.
We will help narrow down the countries and cities on your must-see list and inspire you to come up with ideas if you're not sure where to visit.
With so many unique countries and diverse cities, we offer great tips for traveling to Europe.
Your European holiday is sure to be one to remember with our user-friendly European travel site.
Traveling to Europe in Summer
Summer is a great time to travel to Europe.
However, you need to be ready for the high temperature and the huge tourist crowds.
Summer is a peak season for tourists, so the travel and accommodation fees can be more expensive.
Planning and preparing your travel documents and baggage ahead of time can help you save money, time, and effort.
Traveling to Europe
Do you want to learn more about Europe and where to go for your next holiday?
Traveling to Europe for your vacation may sound overwhelming but our site will help you navigate all the best places to go, how to get there, and what to be sure to see.
Preparations Before Your Trip
When you are too excited for your vacation, you may forget to prepare and bring some necessary travel documents and materials.
This can cause delays and unnecessary problems in your trip.
Here is the list of things that you should do before engaging on your European tour:
Have a Valid Passport
Before travelling to foreign countries, you must make sure that you have a valid passport.
If you do not have a passport yet or your passport has just expired, you need to get a new passport at least 4 months before your trip.
This would ensure you that you will get your new passport in time.
Check Visa Requirements
Each country has its own Visa requirements.
Check for the tourist visa requirements and travel advisories of the country that you want to visit at least 4 months before your trip.
Purchase Plane Tickets
Purchasing your plane ticket ahead of time can help you save money.
Plane ticket prices usually increase a week before the flight date so you should not opt for last minute fares.
There are three ways to get plane tickets.
You can choose to book a flight from a travel agent, purchase tickets online via travel websites, or buy them directly from airlines.
It is recommended that you purchase your ticket around 3-4 months before your flight.
Book Accommodations
The quality and safety of the place where in you choose to stay can greatly have an effect on the outcome of your trip.
Booking accommodations early can help you weigh your options and make the right choice.
There are many available accommodations in Europe which may range from five-star hotels in Paris to cozy Danish inns, from overnight stays in old Ireland castles to night camps in the Alps, and from skyscraper condominiums in London to houseboats in Holland.
You must carefully research the available accommodations in the country that you are visiting.
There are many hotel reviews online that can give you insights if the place provides good service and is located in a safe environment.
To save money, you must choose accommodations that are near the airport or your travel destinations.
There are some hotels that offer travel service from the airport and straight to the hotel.
Also, you need to decide if you would choose accommodations with complimentary food deals.
Do a Research on the Country that You Want to Visit
Researching about a country is now easy due to the available online resources.
You can research about the culture, language, food, mode of transportation, currencies, and best tourist destinations in the country or countries that you want to visit.
Language
Knowing basic foreign language phrases can help you have a better trip.
You should at least know how to say common greetings, ask for directions, introduce yourself, and seek help.
Why Learning French Can Be Beneficial For Visiting France
Exploring France – Learning French – Hacks to Enjoy France More
France is a beautiful country, and the country is filled with exciting opportunities to explore.
From historical sites to beautiful art, there is no limit to what France has to offer.
If you are planning a trip to this country filled with magic, beauty, and the language of love, then you have to keep two things in mind:
You should make a list of all the beautiful places and attractions you want to see there so that you do not miss out on anything important.
You should be aware of at least the basics of the French language because the French people love their language and prefer to speak in their language only.
Learning French Helps with Interaction
Considering the language is spoken widely in France, and the French people resent speaking any other language, it is a good idea to know a little French before visiting.
This will ensure better communication which is extremely important especially in a foreign land.
Without this basic interaction, you will have a difficult time asking people where to go or which direction to take to reach a particular place.
Also, it is a simple fact that without basic human interaction no matter where you are, getting by becomes a little difficult.
All Sign Boards Are In French
In France, you will find that everything you see around you will be written in French.
Even the maps for tourists available there will be completely filled up with French.
Hence, if you do not know the language or are not even slightly aware of it, you will have a tough time getting around and finding places.
Urgency
Sometimes, you are in dire need of something and are in a hurry to get it.
If you are in France, with little or no knowledge of the language, and are in such a situation, then you will have no option but to try and comprehend what the French people are saying to you in response to your question.
With urgent situations, you are bound to get irritated and annoyed and the French people will get even more annoyed with you.
Learning French Can Truly Help You Make The Most Of Your Trip
If you are well versed with the language, or even know a few important phrases here and there, you can truly benefit from your visit to France.
For starters, the language can help you vastly in a place which is mostly only French speaking through and though.
Unless you have prior knowledge of the various cities, monuments, and the French traditions and rituals, you will have a tough time and will have to put in a lot of hard work and effort just to get from point A to point B.
Before making a decision to visit and explore the beautiful and ever radiant France, learn the language.
It will help you not only get by, but enjoy a great deal more.
The language will help you get a richer French experience and facilitate you in your day to day activities.
French Food
Food menus in restaurants may be written in foreign languages so you need to know at least the famous food and cuisines of the country.
If you are game for an adventure, you can also try the exotic food in the region.
Mode of Transportation
It is quite expensive to rent a car or ride taxis all the time.
In order to go from one travel destination to another, you may take a bus, train, or even a boat ride.
You can also rent bicycles if your destinations are near each other.
Currencies
It is better to pay in local currencies.
Although many European countries use Euros, other countries have their own currencies so make sure that you would use the correct one.
Most of the time, you can only use your credit card as payment on big establishments.
This is why you should change your money to local currency as soon as you arrive in the country.
Famous Tourist Destinations
Each country boasts iconic tourist destinations, but if you want to avoid the crowd, there are also some beautiful yet not famous tourist spots that you can visit.
If you would conduct a thorough research, you may be able to find unique destinations.
Prepare Your Travel Bag
Preparing your bag early can help you make sure that you would bring the necessary items and avoid excess baggage.
Before packing your bag, you must check the allowed package weight with the airline.
You must also make a checklist of the things that you should bring.
Listed below are some of the things that you need to include in your bag:
Clothes
Do not bring too much clothes. Just pack clothes that are light and easy to wear.
Also, make sure that the clothes you bring are fit for the weather.
It is better to roll your clothes instead of folding them.
This can help you save space.
Travel Shoes
Instead of bringing fancy shoes or high heels, you should bring comfy travel shoes that you can wear all day.
This should be light but durable.
Hygiene Kit
Instead of bringing large bottles of shampoo, toothpaste or other hygienic products, you should bring sachets or small pouches to save space.
Medical Kit
If you are taking any prescription drugs, make sure that you bring them along with the doctor's prescription.
You can also bring small bandages and other emergency over-the-counter-medicine.
Do's and Don'ts of Traveling to Europe
As a tourist, it is important to know the things that you should do and the things that you should avoid doing in the country that you are visiting.
Listed below are some of the general do's and don'ts that you need to remember if you plan to visit any country in Europe:
Traveling to Europe Hacks
Speak courteously and try to use as much local language as possible.
Learning a few basic phrases won't hurt.
It can actually help you easily locate your destinations and gain new friends.
Bring your prescription drugs especially if you need to drink it several times a day.
Engage in conversations with locals and try to make new friends along the way.
This would enhance your travel experience especially if you are touring alone.
Bring emergency money in case of theft, lost of baggage, or other unexpected expenses.
Use local currencies. As stated earlier, some stores do not accept credit cards or foreign money.
You can get a currency converter application in your mobile phone to compare the prices when you buy products in local currencies.
Travel light and carry only the things that are needed for the day.
While touring, just bring a small bag with your wallet, camera, umbrella and other necessary items.
Come on time.
you would attend parties, meetings and planned tours on museums and other iconic locations, make sure that you come at least 5 minutes earlier than the appointed time.
Follow the basic street rules of the country.
would not to spend your vacation in the police station.
Don'ts' When Traveling to Europe
Speak too loud especially in public places or transportation services.
Europeans do not talk to each other loudly in public.
Talk about religion, politics, sexuality, and other controversial topics to avoid arguments.
Spend money like there is no tomorrow.
You should spend your money wisely for it to be enough for your whole trip.
Rely too much on credit cards.
Using credit cards too often would make it more difficult for you to control and monitor your expenses.
Arrive late.
Europeans are mostly strict in their schedules so you should never come late.
For example, if a train is set to leave exactly at 10 am, it would not wait for you even if you arrive at 10:01 am.
Throw trash or cigarette on the street. You may pay a huge fine for littering.
Carry huge or heavy items.
You would get tired easily if your bag is too heavy.
Be carry or be involved in any illegal drug possession or smuggling.
Best Cities to Visit in Europe
Travelling to European countries can be both a rewarding and challenging experience.
However, if you follow the tips and guidelines in this simple intro to traveling in Europe, you can have a safe and hassle-free holiday.
Best cities to visit in Europe – Traveling around the Baltic's I found a new part of Europe that fascinated me, I was amazed how I could be brought up in a neighboring country like Sweden, and yet never give these countries a thought, and I know I wasn't the only one – in fact I knew nobody who had actually been there.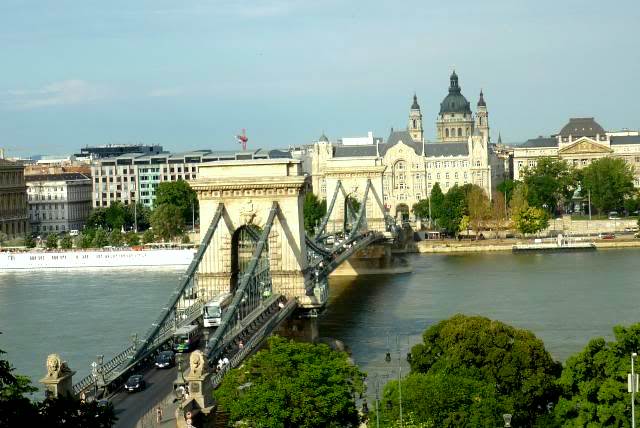 For some reason these little gems of Latvia and Lithuania are forgotten not only by most of the world but even its own neighbors, despite the impact the Swedish people once had in these countries.
In the Baltic countries I found both a new culture and a new cuisine that I didn't know existed.
Riga Taste Of The Baltic
Riga Latvia Taste Of The Baltic
Riga was the city in which we found the best examples of traditional Baltic cuisine.
Riga is the Capital City of Latvia, and has many fun activities to offer.
Lido, a network of 8 restaurants in the city, was a great place to sample traditional food for a cheap price.
The food was stable and hearty, but unlike German food there were some surprising spices and flavors to the cuisine.
The Baltic food is no-nonsense kind of food – they put little effort on the presentation, but it tastes damn good and it fills you up, which is what a meal should do.
I was hesitant to try the food at first, but once I got over myself and tried that purple, slushy, cold soup I trusted that the people knew what they were doing and went with it – they even made cabbage and buckwheat actually taste good..!
Baltic food
I found some new favorite foods there, and the home made Kvass drink which we found people selling on every street corner is a drink I will really miss.
The infamous Kvass which we loved so much was once banned for many years but was back on the streets again in 1998 and is today the most preferred drink in the country.
If you ever visit, don't miss out on trying this so called "bread drink" made from fermented black bread!
When it comes to food, Riga topped all the other Baltic countries in quality, it was cheap, there was an abundance, and it was really good.
But when it comes to attractions and beauty, I have to be honest and say that Riga wasn't as fortunate as its neighboring capitals Vilnius or Tallinn.
A lot of tourists come to Riga on a cruise ship and the city is great at marketing itself – advertising cheap holidays online and promoting Riga as "a mixture of both Tallinn and Vilnius".
Riga Latvia Taste Of The Baltic
This is partly true – but to really get the best experience from this area, you must visit all 3 cities and go to Tallinn for the beauty and its friendly people, go to Riga for the great food and visit Vilnius for the interesting attractions.
Riga Latvia Capital City in the Baltics
If you ever visit Riga, don't miss out on trying this so called "bread drink" made from fermented black bread called Kvass!
When it comes to food, Riga topped all the other Baltic countries in quality – it was cheap, there was an abundance, and it was really good.
But when it comes to attractions and beauty, I have to be honest and say that Riga wasn't as fortunate as its neighboring capitals Vilnius or Tallinn.
We're in Riga, the capital city of Latvia.
Riga has so many different cultures, from Russian, German, to Swedish, so I think it'll be a really interesting day.
We're at the Freedom Monument, which is a memorial to all the Latvian people who died during the Latvian War of Independence.
It's a really majestic monument, and I love the detailed statues there as well.
Today, it's a really important symbol of freedom for Latvian people.
Behind me is the another love lock bridge.
We've seen quite a few of these around Europe, and while Nathan doesn't really see the point, I think they're really romantic.
This is, by far, my favorite one, and if I would've know this was here, I would definitely have brought a little lock and written our names on it.
We've had a great morning checking out Riga.
Now we've bought some traditional Latvian food.
What do we have? We've bought some pancakes.
We've bought some potato pancakes and pancakes with cheese.
Well, that's the cheese one obviously.
Very cheesy.
It's very good.
Very fatty.
After lunch, we're going to check out the rest of the Old Town.
That's so nice.
We're standing by the Swedish Gate which was built by the Swedish in 1698 when they occupied the city.
I think it's a really cool structure, and they've got these red flowers above the gate, and I personally think it's in memory of the executioner who lived above the gate and hung a red rose out the window on the days he was going to kill somebody.
Kind of creepy, but kind of cool as well. Behind me is the House of the Black Heads.
It's pretty hard to miss, and it's also one of Riga's most photographed buildings, and I can see why; it's absolutely beautiful.
It used to belong to German bachelors who used to host lavish parties here for the rich and famous. Kvass.
Sofia just bought me some of this stuff, it's called kvass, and she's forcing me to drink it.
It's made from yeast.
Drinking – Pretty cool, the girl poured it out of like a beer barrel.
It's non-alcoholic, smells interesting.
Ah, it's actually pretty good.
I expected it to be pretty disgusting.
It tastes pretty nice.
It's really good actually.
Mm, strange…We've had a great day walking around Riga.
It's been really fun to see the different styles of architecture.
You can really tell the Germans used to live here, the Russians and also the Swedish.
So we're going to finish the day with some Latvian Ice cream.
We hope you enjoyed our Riga video, next stop Vilnius, Lithuania!
Chill Out & Relax In Budva Montenegro
Budva, our destination in Montenegro, has many nicknames: Balkan's St Tropez and Montenigrin Miami to name a few of them.
It was different from most of the other places we had been during the Europe Train Challenge, both in nature and in experiences.
With Budva's chill vibe and scorching heat, we soon found ourselves falling into the rhythm of the town, and it became ok that we didn't do very much.
The heat lay like a veil over the city during the day – everyone was at the beach or in the shade resting.
We're not the "sunbathing and swimming" holiday-making types, so hanging out at the beaches and in the sun all day long is not really our (especially Nathan's) idea of fun.
Budva Montenegro
But if there is one thing these holiday makers are experts at, it's knowing how to chill out and do nothing.
In places like this more than anywhere else – people forget about time and keeping track of must see and do attractions.
You're here to enjoy, to spoil yourself and let yourself do as much or as little of anything you like.
So we walked and talked and sat and did nothing for a few days – just enjoying the ocean breeze and church bells which rang every half hour.
Budva Montenegro Church
The Old Town of Budva was one of the cutest we've seen, and if we would have had more time we probably would have traveled around the the other old towns and beaches as well, but you know how it is with time at places like this – it just slips between your fingers, and before you know it – it's gone.
We weren't the only backpackers influenced by the slow pace.
Travelers here came to stay for a few days but ended up staying for weeks, only to leave when they started feeling bad for having stayed at the same spot for too long.
This is where we met one of the funniest and craziest people ever: Julia.
Old Town of Budva Montenegro
Shortly after having met she sat down in the window and did an improv "Tango singing performance" for us, and five minutes after that she had already scribbled down numbers of ex-boyfriends and artist friends we could get in touch with at our next destination in Belgrade.
For some reason the travelers here were more social with each other than anywhere else we'd been.
Maybe it was just random, or maybe it was the relaxed atmosphere, that Budva vibe which helped these travelers loosen up a bit.
Whatever it was, I really enjoyed myself in Budva, and if it wasn't for the Europe Train Challenge, it's very likely that I would have ended up staying there much longer than we had intended.
Budva Montenegro
Budva Montenegro has many nicknames: Balkan's St Tropez and Montenigrin Miami are a few of them.
Budva was different from most other places we had been during the Europe Train Challenge, both in nature and in experiences.
The Old Town of Budva was one of the cutest we've seen, and we really wish we could have spent a few more days exploring the neighboring towns and beaches.
We hope you enjoy our Budva video, Next stop Serbia and Sarajevo Bosnia!
Bosnia & Montenegro: Europe Train Challenge
This week we traveled further into the Balkans, and have noticed a difference with quite a few things compared to Western Europe.
Countries This Week: Bosnia, Montenegro.
We started the week by taking a night train from Zagreb to Sarajevo.
The girl at the ticket office busted into a full laugh when we asked for a bed compartment, as though that was the silliest thing she had heard … so we got a seat for 10hrs.
After a long night train without much sleep we arrived in Sarajevo early the next morning.
Sarajevo was from the beginning to end a place with mixed experiences.
It was a beautiful, but rough and severely damaged city.
The old town was very cute and picturesque, but almost like an "epic" bubble outside the rest of the city.
When you walked through the city it was hard to believe that the war had ended 15 years ago, it seemed much more recent than that.
There were bullet holes in every building, rundown houses everywhere and even some that had collapsed by bombs but not been removed since.
Everywhere you walked, the streets were full of holes and marks from mortar shell explosions (something they today call "Sarajevo roses").
It seemed to us as though the people are trying to move on, but everywhere around them are scars and leftovers which make it difficult for them to leave the past behind and move forward.
The city and its people were rough on the outside, but their toughness and straight-forward manner was quite charming when you got used to it, and the mountainous nature in the Bosnian country-side was simply breath-taking!!!
why is no-one talking about it?!
Montenegro, our second country this week – was a whole different experience.
We went to Budva, a town with many nicknames: The Theater City, Balkan's St Tropez, Montenigrin Miami etc.
It's one of the touristic pearls of Montenegro – beautiful nature, sunny, and relaxing.
Many tourists stay in Budva for a bit longer to participate in a few of the different adventure tours like rafting, hiking and paragliding.
The old town, where we stayed, was really cute, with so much history – and the fact that it had 17 beaches close by – wasn't too bad either.
The nightlife was lively and it lived up to most parts of a typical beach and party destination, with some cool culture and history on the side and the old town hadn't been ruined or exploited at all, but was really well preserved.
After relaxing here for an extra day we headed off on an overnight train to Belgrade in Serbia, where our 6th week of the challenge begins!
Sarajevo Bosnia – A City Stuck In The Past?
Our visit to Sarajevo was a very unique experience, and while we had these sobering impressions, we also had some really nice experiences there.
remnants and signs from the Yugoslav war
Bosnia is a beautiful country – full of amazing untouched nature, wild scenery, with some amazing rivers and cute villages.
It's a part of Europe like no other, and we saw things there we haven't seen anywhere else in Europe.
We hope you enjoy our Sarajevo video, and stay tuned for at least 1 new video every week – Next stop Montenegro!
Sarajevo Bosnia
Like I mentioned in our Europe Train Challenge: Week 5 Update – Sarajevo was a city which from beginning to end, was a place we had many mixed experiences with.
The old town was so cute and cozy that nobody would be able to resist it – from morning to evening you heard the constant tapping from pots, carafes and plates being decorated by hand in the Turkish quarter.
The fragrance of freshly made Turkish coffee making its way through the winding streets, and everywhere around you people were more busy relaxing in a corner cafe than actually working.
The people here are quite different – walking along the streets you see many facial expressions which are hard to define:
was it anger?
resentment?
hopelessness?
Some people here looked really tough, the type of people you wouldn't want to mess with – and if you looked around yourself, past the small cute Old Town, you got a feeling that these cold stone faces had their story deeply stuck in the surroundings.
remnants and signs from the Yugoslav war
The remnants and signs from the Yugoslav war 15 years ago were still everywhere
collapsed bombed houses, bullet holes by almost every window and holes from mortar shell's explosions deeply embedded into the foot path.
It felt as though the people were still living in their past, but who could blame them?
It must be hard for the people to move on when they are totally surrounded by their past, constantly being reminded of what happened.
Was this the reason to why everyone was smoking non-stop 24/7?
I'm not exaggerating when I'm saying this – the amount of people smoking really was insane:
public transport, train stations, tourism offices, clothing shops, restaurants – you couldn't get away from it – once we were told off by a lady for opening a window on the bus, as we gasped for some fresh air.
Remnants and signs from the Yugoslav war
I heard more dry coughs and broken voices from chain smoking than I've ever heard before, maybe it is a result from all the pain and stress the people have gone through.
Perhaps we felt the pain even stronger since we were there when Ratko Mladic, also nicknamed "the Butcher of Bosnia" – a Serbian leader during the war who was responsible for a massacre of 8000 Muslim men and boys – finally was caught.
Our visit to Sarajevo was a very unique experience, and while we had these sobering impressions, we also had some really nice experiences there.
Bosnia is a beautiful country – full of amazing untouched nature, wild scenery, with some amazing rivers and cute villages.
Bosnia
It's a part of Europe like no other, and we saw things there we haven't seen anywhere else in Europe:
Old men and women hitchhiking their way to town from their houses in the middle of nowhere, shepherds walking their sheep to the next green field in the forest and cows hanging out freely on the road side.
All in all we had a great time in Bosnia, and we found that although many people looked tough on the outside, deep down if you gave them some time they where warm and hospitable on the inside.
Sighisoara Romania – Europe Train Adventure VIDEO
The next morning we were off on yet another train to Sighisoara.
Sighisoara
Within 37 hours we had traveled on trains for 30 of them – but it was so worth the extra time it took getting to Sighisoara!
Sighisoara, being one of the best preserved medieval towns in Europe, was SO quaint.
The houses looked like they were cartooned, with uneven sides and roofs, many painted in the brightest of colors, and old hunching ladies with scarves over their hair walking down the steep cobbled streets.
Sighisoara Romania
After spending 30 hours on trains within 36 hours to get from Turkey to Romania – we headed towards a small town called Sighisoara, which is known as the birthplace of Dracula.
The scenery in Transylvania is very special, and waking up to look outside the window and seeing the thick misty clouds slowly move over the hills and thick forests, mountains and small villages – you realize that if vampires really did exist, this would be the perfect place for them to reside…
To read more about our time in Sighisoara, make sure you check out:
We hope you enjoyed our Sighisoara video.
It's about 10 pm, we're about to jump on this train, take the overnight train from Istanbul, Turkey to Bucharest, Romania.
It's a 20, 24 plus hour train ride.
We arrive in Bucharest tomorrow around 7, 8 pm, so, should be interesting.
We'll see how it goes.
It's crazy, I am sweating so bad.
The air con is broken.
We've been sitting here for over 20 hours.
I'm absolutely exhausted.
We have a small little window, poking our head out the top just to get a bit of fresh air.
The conductor, I have no idea where he is, we have no idea where we are.
It's meant to be there a few hours.
I don't think so, it was running pretty late.
It's about 4 pm now.
We're running out of food, so I hope we get there soon.
It's crazy.
We made it.
We're in Romania.
A crazy last few days from Istanbul here.
The train travel was a pretty interesting experience.
Yeah I think we traveled about 30 hours on train out of like 37, but we're here in Sighisoara.
It's a village famous for being one of the best preserved medieval villages in Europe, and also for being the birthplace of Dracula.
So we're going to start the morning by walking along the streets and making our way to the Citadel.
It's so cute here.
Yeah it's gorgeous.
It's amazing.
Looking around this place, you realize just how old everything is.
It's so well kept and it's so pretty.
It's listed as a UNESCO World Heritage site, and people still actually live here.
That's pretty cool.
We've just walked through into the Citadel, and in the entrance is a 60 meter clock tower which welcomes you.
It's a really detailed, artistic-looking clock tower.
It stands in the city as a symbol for justice.
The Citadel was located on top of a hill which overlooks the New Town and gives you a great view over the city and the mountains.
I'm standing by the Covered Staircase.
It's a really old staircase dating back to 1642, and it's covered the whole way up.
There are 175 steps, so it's really high, but there used to be 300 steps, so I can't complain.
One hundred thirty-five—it's really dark in here.
Really dark—one hundred thirty-eight, thirty nine, forty.
Seventy-five.
One hundred and seventy-five steps.
We made it!
Whoo!
That's a good workout.
This is the birthplace of Vlad Dracula.
I'm sure you've heard of the novel Dracula.
That wasn't a true story, but it was based on the prince who lived here.
He was a bloodthirsty prince who had over a hundred thousand people killed.
Dracula also means "son of the devil."
When we arrived yesterday in Romania, you could really get that feeling, that eerie, gothic feeling.
Yeah, mysterious, the mist was coming over the mountains and you could actually picture Dracula living here.
We found this really cute café selling only cakes.
That's so nice.
Yeah so we chose this traditional Romanian apple cake.
Sighisoara is the perfect place to come for a day, especially if you're based in Brașov, which is the most popular place to visit in Romania.
Unfortunately, we haven't got much time here since we're catching the overnight train to Budapest tonight.
Another train ride.
Sighisoara, Romania – Exploring Draculas Home Town
After the longest and most painfully boring train ride I have ever taken, with the electricity broken the entire 30+ hour journey and trapped in a small sauna-like bed cabin grasping for air through the small window that wouldn't open up properly, we finally arrive at the train station in Bucharest.
The train from Istanbul to Bucharest turned out to be longer than it was supposed to, in fact, it turned out to be the longest and most uncomfortable train ride we've taken so far …
We were the only people taking the train the whole way to Bucharest, and after some time we realized why…
The supposedly 20 hour long train ride turned out to be 25 hours, stopping in the most random places, back tracking half the time and taking the longest way to reach the final destination.
25 hours is long but it would have been OK if the power in the train carriage and cabin wasn't broken.
But yes, the power was OFF, meaning it was pitch dark at night, and since there was no fan or air con working and the windows could barely open up, it was like a sauna in the day.
Having no power makes you realize how reliant you are on it, and with dead laptops you sit there rolling your thumbs while the hours feel longer and longer.
Sighisoara, Romania
We are the only ones left to get off at the final station in Bucharest – hungry and exhausted we pass out at the closest hostel.
We thought we had made the biggest mistake ever to have planned another train journey already the next morning – but we stuck to our plan, and soon later we were so grateful that we did.
Train ride from Bucharest to Sighisoara, Romania
Which was our final destination in Romania, turned out to be one of the most beautiful routes I have ever traveled.
The landscape was breathtaking with alpine mountains, unexplored valleys, lonesome forts and castles and animals grazing on the green
fields.
Many of the villages we passed looked like they had not changed for hundreds of years, with a charming medieval architecture and rural
locations.
Sighisoara has made a name for itself for being one of the best preserved medieval villages in Europe.
It was truly a quaint place and it made us really want to go back to Romania to explore more of the country side and villages.
The first interaction we had was with a woman handing out flyers at the station – she was advertising "Gypsy tours", which included a tour to a "real Gypsy village".
I think it's strange and wrong to make a tourist attraction out of what in this case was poor people living in misery, many of them spending their days begging in Sighisoara's streets and at the train station, but apparently this tour was very popular.
However, the reason most people go to Sighisoara wis not "Gypsy tours", but to visit the old part of town and cemeteries.
This is the town where Dracula was supposedly born.
Sighisoara, Romania – Exploring Draculas Home Town
Dracula was named and inspired by the notorious blood thirsty prince Vlad III Dracula, who was born in Sighisoara and lived in Transylvania during the 15th century.
Known as Vlad the impaler, he killed up to 100,000 people – mainly by using his favorite method of impaling them on a sharp pole.
It really was like stepping back into the past, and walking around the little town you could imagine exactly what life must have been like in the mideval century.
The scenery in Transylvania is very special, and waking up to look outside the window and seeing the thick misty clouds slowly move over the hills and thick forests, mountains and small villages – you realize that if vampires really did exist, this would be the perfect place for them to reside…
Luxembourg Impressions From The Well Designed Toy Village
We only had one and a half days in Luxembourg, which according to Laurent, our guide – was the average length of a stay there.
Our time in Luxembourg can be summed up with one word = RUSHED!
We arrived at 12pm, met our city guide at 3pm, went to bed at 10pm and caught the train to Paris 8am the next morning … and somehow managed to film this video episode at the same time…
There really was so much to see in Luxembourg, and we left really wishing we had at least 2 more days to see everything.
Luxembourg is a small city, so it's not a big surprise that people don't give it more time, but I'm sure that those who have been there for a day, leave wishing they would have had another few days to explore.
When I researched Luxembourg city, someone wrote in an article that if you're not looking for a job, there is no point in visiting Luxembourg.
This was yet more proof that you shouldn't always believe what you read online.
Luxembourg is a beautiful city, and the country is full of fairy tale castles.
Our time in Luxembourg can be summed up with one word = RUSHED!
We arrived at 12pm, met our city guide at 3pm, went to bed at 10pm and caught the train to Paris 8am the next morning … and somehow managed to film this video episode at the same time…
There really was so much to see there, and we left really wishing we had at least 2 more days to see everything.
We hope you enjoy our Luxembourg video, and stay tuned for at least 1 new video every week – Next stop Paris!
Being there for one day still left a big impression on me, and here are my thoughts:
Luxembourg Train
Everything is So Well-Designed
Pretty much every building established in the 20th century is designed by some world famous architect – there are also many little houses built in 17th century, but the newer ones stand out in all their glamour.
Like Laurent said, if the banks can afford hiring I. M. Pei (the guy who designed the Louvren glass pyramid) to design their bank building, then go ahead.
Even the supermarket was designed by some world class designer!
Luxembourg Toy Railway Village
You're Living In Luxembourg Toy Railway Village
Look around yourself, and you'll feel as though you have shrunken into a little toy figure, living in a miniature village in a kid's toy railway set.
The bright green fluffy trees, the little river running along the frumpy little cottages in a valley, and high stone bridges where trains come passing every five minutes.
It's almost unreal in some places!
The Tiny City Feels Huge
Luxembourg only has 90,000 inhabitants, but every day the city nearly doubles in size when people come in to work from out of town.
Many people who work in Luxembourg come in every morning from France, Belgium and other nearby countries, so during rush hour the streets are crammed with people and cars.
Luxembourg was a city of contrast: you could get the impression of a big city or small town depending on WHEN you were outside and WHERE you went.
The old town is quiet, small and quaint, while in the new area you saw high rise buildings, European institutions and men in suits.
Luxembourg History
The Country Has A Longer History Than You Think
The country has a history dating back almost 1000 years, and although the remaining from the fortress give the city a romantic look today, it was far from romantic for the people who lived there when the fortress was in use.
Luxembourg used to be surrounded by three big stone walls to protect themselves from attack, this made it extremely difficult to get inside the city, but also very difficult to leave.
History is everywhere in Luxembourg, and the people want to keep it that way.
It's nice to see how they have kept the beautiful old houses and historic buildings, and then have put the modern designed skyscrapers a good distance away from the old town.
What Is The Best Way To Visit Europe
What Is The Best Way To Visit Europe
Poll on our site asking how our readers would travel if they had ONLY 2 months to travel Europe.
a) I would try to see as many countries I could within 2 months
b) I would travel to fewer countries but stay in each longer
c) I would visit one country and really get to know it
d) I wouldn't go to Europe in the first place
We put the last alternative more as a joke, but surprisingly we got a vote even on that one. who was it?! :p
Well, I guess we all want different things in life… Myself I don't see any reason not visiting Europe at least once in your lifetime if you're interested in and have a passion for traveling.
The one that got the most votes was b) traveling to fewer countries but stay in each place longer – and to be honest with you, I think I would have to agree with you guys.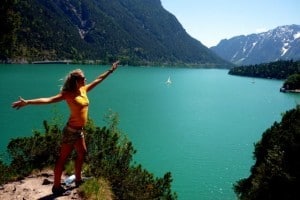 I'm a time optimist, but 2 months isn't a very long time, and I'd prefer getting to know the places I go to on at least some depth before I leave, rather than just seeing the highlights before moving on.
When you actually take some time to explore a country, it starts to show you a different side you first didn't see.
Plus, after having scraped the surface I want to see what's really underneath… the *real culture!
However I do understand those who want to see it all in 2 months, that's part of the beauty of Europe.
Everything is so close that you can literally visit three countries in one day without any rush.
Having all these countries with their very own specific culture and language right by your doorstep is SO exciting, and it's hard to stay away from wanting to see what's behind the next corner.
I am from Europe, so I guess I have the opportunity to travel one country at a time without worrying about Visa's or anything like that, but I have also traveled a lot in Europe the fast way.
It's awesome but a completely different experience, and I also kind of like leaving a country with the feeling that you want to come back again soon for more.
Me and Nathan have both traveled to many countries in Europe, but only a few together and haven't done a Europe round trip yet.
After a quick trip through a few countries in Europe last summer, we got a taste of the different countries and what they had to offer, and which ones we would like to come back to for a second round and explore in depth – maybe even a bike around every country in Europe trip ;)
The way you decide to travel is very individual, and whatever way you choose to travel is right for you, but I do find it interesting to see how most people like to travel, and now I'm interested in why you like to travel the way you do?
Both for you who voted as well as you who didn't, I'd love to find out how you like to travel and why, share it with us in the comments below!
Luxury Hotels in Europe – How Much Will It Cost Me?
You reach a certain point in your life when you say I've had enough of roughing it as a backpacker and instead want to enjoy some of the finer things in life.
It's my 30th birthday at the the end of November, so for this guest post I have chosen 5 hotels in Europe that I would love to go and visit for for a night.
I have worked out what it would it would cost to stay in each of them and including travel expenses.
So let's see if my budget will fit. PS – prices were correct at time of writing this article – they may have changed since so I would take them with a pinch of salt

Hotel Splendido in Portofino, Italy
Voted as the best European hotel in the 2010 Conde Nast Traveller Readers' Awards, Hotel Splendido in Portofino, Italy attracts a loyal clientele of the internationally rich and famous.
Pictures of the star-studded cast of those that make up the hotel's celebrity guestbook adorn the walls of this sixty-four roomed hotel.
Perched on the hillside above the picturesque natural harbor of Portofino, the hotel commands a grand view over the bay.
From the hotel, a winding pathway leads down to the village and the hotel's sister hotel, Splendido Mare.
This intimate retreat has sixteen rooms and suites and shares facilities with the larger hotel up the hill.
Genoa is the nearest airport for visiting this luxurious hotel on a dramatically scenic part of the Italian Rivieria.
Budget Damage – £583 per night
Hotel Arlberg in Lech, Austria
Moving from Mediterranean glamour to traditional Alpine charm, the Hotel Arlberg in the quaint Austrian village of Lech, is a quintessentially Alpine retreat offering some of Austria's best skiing.
In the center of the village, the family-run hotel offers traditional alpine comfort and is renowned for a superlative level of service.
The hotel boasts all the comfort of a modern luxury hotel, with a wood-beamed bar, a choice of two restaurants, and the acclaimed 'Senses Spa'.
The spa facility includes an outdoor whirlpool, two saunas, steam room, solarium, relaxation lounge and suites offering a range of massage and beauty treatments.
The two gastronomic restaurants are 'La Fenice'; the hotel's signature fine dining Italian restaurant, and 'Die Stube'; offering Austrian specialties in a traditional setting.
For skiing, the hotel is perfectly situated by the slopes for a choice of lifts, and is also popular in summer when the picture-postcard village of is Lech is surrounded by a panorama of Alpine meadows.
Damage – £215 per night
4 Seasons Provence, France
In the countryside of southern France, Four Seasons Provence, Terre Blanche is a resort of self-contained suites and villas surrounded by rolling valleys and mountains.
The style and architecture of the resort takes its inspiration from the local landscape, built from natural wood and stone, and decorated with a palette inspired by the bright sunshine and flowers of the region.
The secluded individual accommodation each has separate living rooms, bedrooms and terraces looking out over the tranquil countryside.
The resort has a large pool, tennis courts, a range of fitness facilities including a large spa extending over two levels; the nearby Terre Blanche golf club has two excellent golf courses.
In the surrounding area are mountains, pretty Provencal villages, vineyards, and the spectacular Gorges du Verdon.
Just inland from the Côte d'Azur, the resort is less than an hour from Nice airport.
Damage – £329 per night
Chewton Glen – Hotel, Health & Country Club, UK
Swapping countryside and 'rivierias' from the French to the English, Chewton Glen – Hotel, Health & Country Club, is situated in green and rolling Hampshire countryside not far from the beaches of the South coast and the New Forest National Park.
Just two hours from central London, Chewton Glen is a historic country house dating back to the early 18th century, with decor of antique furniture and fabrics to retain the traditional style in a sophisticated manner.
Traditional English activities such as croquet, shooting and archery are on offer to guests, as are traditional breakfasts such as a gourmet incarnation of 'the full English', and Kedgeree or Kippers.
Fine dining for other times of the day are served in the Marryat Restaurant.
The resort spa offers something for everyone, including exclusive beauty and body treatments, fitness, pool, and sauna and steam room facilities and the estate grounds have a golf course, tennis courts, and an outdoor swimming pool.
Damage – £303 per night
The Augustine Hotel in Prague
Similarly, The Augustine Hotel in Prague gives new purpose to an ancient building.
This new hotel is located in the heart of the city, close to Prague Castle, and has been created from a complex of seven buildings including an ancient monastery.
The hotel is carefully designed to preserve the features of the old buildings, including cloistered terraces, vaults and stone arches, and incorporates courtyards and elegant garden squares.
The hotel has 101 elegantly-designed bedrooms including 16 suites with views over the courtyards, monastery or castle.
All rooms feature decor inspired by early 20th century Czech cubism, with designer chairs and chaise-lounges.
For relaxation, the hotel's spa has four treatment rooms, and a special hammam for heat treatments.
Damage – £234 per night
OK – so the grand total for my 5 nights is £1,664 but of course I need to factor in travel costs as well. Doing a *very rough* calculation I have worked this out as 1468 km (912 miles) for the whole trip.
Obviously my preferred mode of transport must reflect the caliber of my hotel selection therefore I'll travel by helicopter ;)
I'm not up 100% familiar with the cost of hiring a helicopter however from my research it seems £15 per mile is a realistic cost.
Taking this into account my travel costs come in at £13,680 – oh what a birthday! :)
Ok so the outcome of this is that the total cost for this luxury trip will cost me £15,344 or £3068.80 per night – I think I'm worth it.
Unusual Hotels Around The World
Party Cities In The UK
The British people are known for being crazy party-people, heading to the pub after work and staying up til the early hours of the morning.
While many of them like to travel to Greece and Tenerife Spain during the summer to party, many also choose to go somewhere closer, and spend the summer holidays partying in a town nearby.
A lot of students also take the nightlife into consideration when choosing a place to live for a few years.
Whatever your reason is to find good party cities in Britain, you will find plenty of options, below are some of the best cities for party people in the UK: Beautiful Cities In The UK
Party Cities In The UK
Brighton
Brighton, a charming city in the south of England with bars, restaurants and nightclubs lining up along the sea front together with beach side resorts.
It's warmer than most of England which makes it possible to enjoy the beautiful long beach during the summers.
It's also known as having some of the best nightlife in the country, and what most people rave about is the live music scene.
There are a large number of events throughout the year as well, which makes it a vibrant, variable place to be in.
One of the most popular events is the Brighton Festival, the second largest festival in the UK.
Manchester
Manchester is a city in northern England which has gone from once having a bad reputation from its industrial days, to being one of the most thriving metropolitan cities in the UK.
The city manages to balance the modern and metropolitan together with local charm very well; mixing trendy bars and cozy boutiques in the Bohemian quarter, with the Gay Village and the big urban shopping district.
The nightlife is great, offering everything from fancy high-profile clubs to quirky places like "The Temple Of Convenience" which is an underground public toilet converted into a club – apartments Manchester are surprisingly easy to come by, and even if you're just planning to stay for a couple of days or a few weeks, you can rent apartments for short term basis.
London
A visit to England wouldn't be complete without spending some time in London. It's more expensive than the rest of England, but it has literally everything you could ever ask for; big, small, local, crazy, cozy, world famous, underground… you name it, but the nightlife in London is for every taste and likes.
The hotels in London are generally pretty bad, in fact many have been rated the worst in the world, so we would recommend staying in apartments London instead.
You often get more value for your money, the standard is higher and it's more convenient.
It's also a city with events and happenings all throughout the year.
There is no day or night in the city which doesn't have something special going on, and it's the place where all big artists come to play.
Beautiful Cities in the UK
There are more fascinating cities to the UK than just London – and many more beautiful as well.
Here are our top list of the most beautiful cities in the UK we recommend you visit:
Edinburgh
Edinburgh Beautiful Cities In The UK
Edinburgh is often referred to not only as one of the most beautiful cities in the UK, but the whole of Europe.
With its beautiful streets in the Old Town and the Edinburgh Castle this city leaves the visitor with a memorable experience.
The city is one of the best preserved medieval cities and with its narrow closes (alleyways) and Gothic architecture, it's easy to imagine what life must have been like a few hundred years ago.
Both the new and Old Town have been granted Unesco Heritage Site, which tells you something about the beauty in Edinburgh – it's everywhere.
Hotels in Edinburgh are cheap and there are many to choose from, but if you want to stay in the most cultural and beautiful part we recommend aiming for the Auld Reekie (Old Town).
Bath
Bath UK
Designated a World Heritage Site by UNESCO, the city has some of the most beautiful architectural buildings and sites in the country.
Its name reveals the most popular feature of the town, its baths…
The city was established as a spa resort already in AD43 by the Romans who built them around natural hot springs (the only ones existing in the whole of UK).
Today you can use the same mineral-rich waters that the Romans used and soak in one of the hot baths in the city.
The town itself is strikingly beautiful with neoclassical buildings and Roman remains, and is a perfect place to go for a weekend trip.
Cardiff
Cardiff Wales
Cardiff is the capital of Wales and has to be one of the greenest cities in UK. Nature is not only within a close distance to the city, surrounded by some of the distinct beautiful Welsh nature, but it's everywhere in the city as well.
Cardiff has more green spaces per person than any other city in the UK, and is nicknamed "City of Parks".
But while the parks offer some great things to do and a nice place to hang out, UK's most beautiful National Park, Breacons Beacons, is very close.
Wales has a lot to offer the visitor, and since hotels in Cardiff are quite easy to come by, it's a good place to base yourself in while traveling around Europe. Fun ways to enjoy in Wales.
York
York Castle
York is an ancient cathedral city with some of the best preserved historical buildings and structures in Europe, and with the narrow streets and a 13th century wall it's easy to see why it is known as one of UK's most beautiful cities.
With a long history dating back to the Roman times, once captured by the Vikings, tehre is a lot of fascinating history to explore here, like the Jorvik Viking Center.
However, the best thing to do to really enjoy the beauty of the city is to walk around the city walks to the many viewpoints and discover the Snickleways (medeival alleys) with its many tea rooms and shops (most of which used to be butchers' shops, and the hooks from which caresses were hung are still there in many of the places).
It's also worth mentioning that the city has more to it than beautiful medieval churches and houses, it's nicknamed the festival city due to its many festivals throughout the year – although that has nothing to do with beauty, it's definitely a bonus!
Spending A Day In Helsinki Finland
Surprisingly few travelers who visit Europe and travel around ever make it all the way to Helsinki Finland – this means that the few people who do are rewarded with less annoying crowds and a warm welcome by the locals.
Spending A Day In Helsinki Finland
But while Finland seems difficult getting to, it is actually pretty easy – overnight ferries leave daily from Stockholm, and from Tallinn Helsinki is just a couple of hours away by ferry.
Finland is also considered to be a very safe country, but if you have planned to travel through several European countries it might be wise getting annual travel insurance to be safe no matter where you travel.
If you're visiting Helsinki for the first time, a guided tour may be the best way to start.
In fact, people usually include a guided tour on any Europe travel plan because it is the fastest and easiest way to see all the important sites very quickly.
After a tour around the city, you can then go back and discover more about the parts that appealed to you, or simply wander around exploring the back streets and corner cafes.
It's always nice to feel that you have seen the main sights, and get some time to just take in the city and atmosphere as a whole.
Helsinki boasts many historical buildings
Presidential Palace and Parliament building are just two places that are well worth seeing. Finlandia Hall and the Opera House are also nice buildings to check out.
Finlandia Hall is the main concert and congress venue and it was built by Alvar Aalto.
Alvar Aalto had a very important role to Helsinki's architecture, and has designed many of the modernistic buildings that impress visitors to this day. Another wonderful building that must be viewed is the Church in a Rock (or Temppeliaukio Church).
This was actually hewn out of solid rock and is one of the foremost attractions in Helsinki.
Although a little controversial in its design, visitors and locals alike have now come to love the building.
Try to visit when there is a concert planned here to listen to astounding acoustics!
To experience what life in Finland used to be like, a visit to Seurasaari Island is a must.
Eighty seven buildings form an open air museum where guides, dressed in traditional 18th and 19th century costumes show visitors around.
See spinning, embroidery and troll making activities and buy some old fashioned treats before leaving the place.
You don't need to take a guided tour around here though, simply enjoying the island and the fresh breeze from the water with an ice cream in hand is a great way to make the most of this beautiful place.
The island is also a popular place to go for picnic, so go to the market hall or the open market on the square and buy some local delicacies like local berries and Finnish pastries, before taking the short ferry ride to the island.
Best Places to Visit in France
Things To Do In Lake Geneva Switzerland