Last Updated on November 3, 2020 by Aswetravel
Exploring Alicante Spain is an extremely popular place to spend a few weeks during summer on vacation.
It is a great place where you can relax by the many beaches, spend the night partying and enjoying a sunny lifestyle.
Many northern Europeans (Germans, Swede's etc.) love Alicante so much that they move down and live in Alicante all year round, and even my grandparents bought an apartment for our family to use – anytime of the year.
When my grandparents bought the apartment many years ago, there were only a few houses there.
Today the area is huge, and Alicante Spain as a destination is growing every year.
So why does this place seem to attract so many tourists to come back again?
The main reason seems to be the lovely beaches and the amazing summer weather.
It's nearly always sunny, and the beaches are just amazing. Another reason why so many Scandinavians visit each year is because they can find so many cheap flights to Alicante.
This combined with crazy partying and a relaxed atmosphere with a "mañana mañana" mind set is what I think people are so attracted to.
You will find many people with the mindset of "What ever happens in Alicante, stays there".
Exploring Alicante Spain Popular Places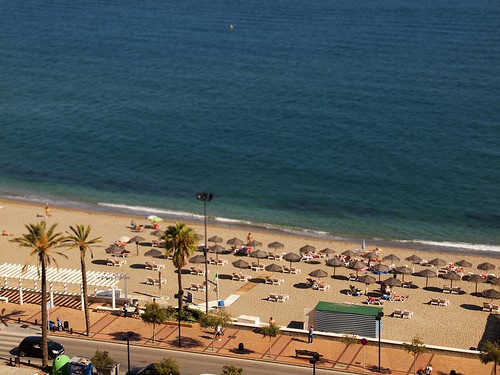 Mount Benacantil
There are some really beautiful cultural and historic sites to visit.
Mount Benacantil is an important landmark of Alicante, which you can find right in the middle of Alicante and on the top you get to explore the Castle Of Santa Barbara, one of the biggest medieval fortresses in Spain.
From here you get an awesome view over the city and ocean, as well as walking among buildings and remains that date back as far as 11th century.
Another cool way to see the mountain is from the beach "El Postiguet", right next to the mountain.
From there you can see how the mountain forms the shape of a face, known as "The Moor's Face", a characteristic image found in Alicante.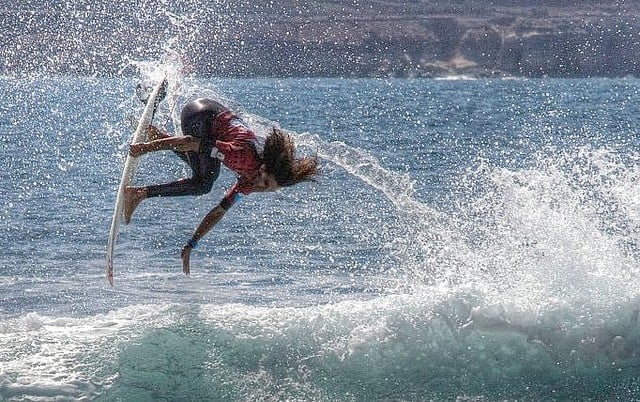 Exploring Alicante Spain Beaches
Costa Blanca are famous for their beaches, and in Alicante there are many to choose from.
For an open long beach try La Playa de San Juan, a 7 kilometer golden beach.
If you want it more secluded try La Albuferta, and if you want a beach close to the city El Postiguet is perfect, since it's basically "in" the city.
Explanada de España
"To be in Alicante is to be on the Explanada" wrote Juan Gil-Albert.
And I agree that if you're here, this promenade is something you wouldn't want to miss.
It's one of the most beautiful seafront promenades in Spain, made out of 6.6 million colorful marble tiles.
There are also heaps of nice places to eat and clubs to party at along the street.
I hope you enjoy your time in Alicante, and maybe you will find my and my extended family along the beach sometime this summer, enjoying the sun and water!
Costa Blanca Road Trip: What You Need To Know
Costa Blanca, translated to "the white coast", is nicknamed after its 200 km long coast line with countless, never-ending white sandy beaches, and is one of the most heavily visited areas in the whole of Europe.
Exploring Alicante Spain Costa Blanca Road Trip
While it's not something for "off-the-beaten-path" kind of people, it's definitely popular for a reason.
If you're into sunbathing and love a good Paella, this is a good place to start.
Costa Blanca has as many as 320 sunny days per year, so you're pretty much guaranteed a few sunny days at the white beaches.
My grandparents are among the many Europeans who came to Costa Blanca once and completely fell in love with it, bought an apartment and have been going there several times a year ever since.
So of course I've taken advantage of a free stay and gone there quite a few times, exploring the area by car.
The best way to explore Costa Blanca, is to either base yourself in one of the Costa Blanca hotels somewhere along the coast, and make day trips to different cities, or to simply make a road trip down the coast and stay over for a few days in each town.
There is one thing you need to know if you've decided to road trip down Costa Blanca Spain: they're really bad drivers there!
They drive really fast, and don't hesitate to blow the horn for no reason.
Here are three interesting places to visit when you're in Valencia:
Sun, Sand and Sex On The Beach = Benidorm
Benidorm
This is a love it or hate it kind of place.
Those looking for crazy partying, flirting at the beach or spending your days trying different water sports, choose Benidorm as their destination and enjoy a week at one of the Benidorm hotels with a good pool and bar sipping sex on the beach cocktails from morning to – well – the next morning…
You can see the city a mile away when you are driving in – the high rise buildings stick up out of nowhere, all tucked closely together.
This is not a place for everyone, but it's definitely an experience to have seen it, so I'd recommend at least a quick stop over if you're driving by, just to see the craze.
All In One Pot = Alicante
You have the beaches, the shopping and some interesting history with for example Castle Santa Barbara, one of the largest medieval castles in Spain.
It's a good place if you don't want to completely get away from the big city feeling, soak up some culture and still enjoy the beaches.
Get Down And Dirty – Mud Baths = Lo Pagan
Lo Pagan
Not only do you get the chance to awake that inner-child within you by covering your whole body in mud, it's actually very beneficial!
The mud is said to be very good for skin complaints like acne, ulcers, inflammation abscesses and even arthritis and rheumatism.
At least it won't hurt to take a plunge into the slime, and best of all – it's free!
Perhaps the ultimate thing about road tripping or taking day trips around this region is that you will find some awesome beaches just by driving along the way and stop wherever you like, at whatever beach you choose after all, there are hundreds of them!
Catch a Wave on La Manga Beach
Given La Manga's coastal location and its temperate Mediterranean climate, water sports are extremely popular here, which include sailing, kite boarding, windsurfing, kayaking, and jet skiing.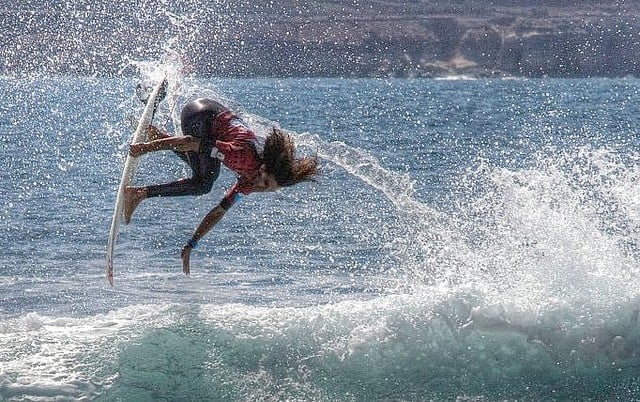 Most resorts offer rentals, as do many companies located along La Manga strip.
La Manga Del Mar Menor, or the Little Sea, is actually a huge saltwater lake that runs along the length of La Manga strip.
Its waters are also reputed to have healing properties, and staying at a nearby resort is the best option for visitors seeking relaxation and recovery.
Fishing in La Manga
Divers can enjoy spotting tropical fish, and many dive companies also offer snorkeling and wildlife tours.
Fishing expeditions can also be chartered through your resort or through operators located on the strip.
Murcia beaches
With 300 days of sun a year, Murcia is known for its beautiful beaches, and they make for great day trips out from a resort.
La Manga Festivals
Check the calendar to see if there are any holidays or fiestas scheduled – these processions and parades are not to be missed.
Shopping in a local market is a fun way to practice your Spanish, but remember that they are usually only open in the morning.
La Manga Spain musical festivals
There are also several musical festivals throughout the year.
La Manga Dinning
There are many excellent options for dining out in La Manga, and the marina area has a high concentration of restaurants – the short walk out to the marina is usually pleasant and balmy.
Tapas in La Manga Spain Tapas
Stopping at a cocktail bar before or after dinner and enjoying the fiery sunset over the Mediterranean is highly encouraged.
From sports to spas, La Manga is a great place for kicking back.