Last Updated on August 22, 2022 by Alice Benny
Best Time to Visit Bergamo Italy – Bergamo is a city in northern Italy, about an hour away from Milan. It's known as the city of art, and it certainly is beautiful in a rare and unique way. Unfortunately, it's often overlooked by the nearby Milan, but Bergamo itself is really a world-class destination.
It is a great stop over for those heading to or from Milan or Venice to stay for a day or two.
We have spent some time there and are excited to be able to share this guide with you and help you explore the best areas of Bergamo Italy.
Bergamo Italy – The City
Bergamo, Italy has a long history that dates back about 2000 years. It used to belong to the Venetians, so the architecture is very similar to what you can find in Venice. Bergamo is divided into two parts – an old part, Cítta Alta (upper town), and a new more modern part, Cittá Bassa lower town. The old part of town is really something extra and should be your main destination.
When you step out of the little 'funicular' that takes you up the hill from the newer part of town, it straight-away feels like you've traveled back in time. We were immediately enchanted by the medieval character of this city.
The best way to enjoy Bergamo Italy is to simply walk along the street. The old town is pretty small, so you will probably see everything by just walking around. It looks old but very well preserved. It's a cozy feeling strolling around on the winding, narrow cobbled stoned streets, looking into little chocolate and cheese boutiques, wineries and cafés selling their own specialties.
All shops and restaurants blend in well with the houses. They really look like they have been there forever, and many of them almost have. In restaurants, they have old photos showing the same restaurant in the 40's and older.
The city is set on a hill with a great view over the newer part of Bergamo (Citta Bassa), and (on a clear day, which we never had) a view of the alps.
Bergamo Food
The food prices are pretty much the same in all restaurants. Margheritas are about 4 euro, and pizzas with more stuff on it about 8. But it is so worth it. I never thought I would ever think a pizza tasted fresh, let alone healthy..!
What wasn't a huge success to me were the cakes. In every café window,you see these yellow little Polenta cakes in all sizes. They look delicious, but as most cakes and chocolates in Italy, it often looks better than it tastes.
Churches
One thing in Bergamo that does look better on the inside than outside are their cathedrals. I've never seen so many incredible churches all squeezed into such a small place. Usually a city tends to have one nice church and a bunch of boring looking ones.
In Bergamo, every church we went into was an overabundance and extravagance of gold, beautiful really old paintings and architecture that would make anyone become religious.
If you are to visit only one cathedral, let it be Il Dumo and Colleoni's chapel at the Old Square in the old town. This is an urban church and inside you will find the architectural marks of the different periods that came one after the other since the time of the construction.
They started already in 600 BC building a small one, and from then they built more and more and the church grew larger and larger.
Piazza Vecchia
This is the old square, in the heart of Citta Alta (the old town). Here you'll find the 400 year old library Biblioteca Civica, the 12th-century Venetian Gothic Palazzo della Ragione (Court of Justice), and the 12th-century Torre Civica (Civic Tower). If you walk up the 230 steps to the top of the 54m tower you'll get a 360-degree view of Bergamo.
The 15th-century bell rings 180 times at 10pm each night to commemorate the town's medieval curfew.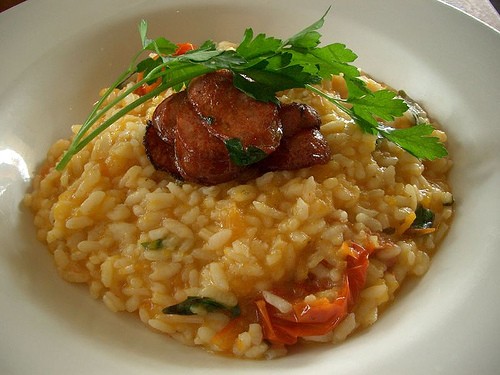 Getting Around Bergamo
It's quite pleasant getting around by foot, walking from the train station to the funicular takes about 15-20 minutes. Otherwise bus number 1 goes from the train station to the funicular that takes you up to Cítta Alta (the old town).
The funicular connects Citta Bassa with Cítta Alta. For 2,5 Euro you can get a day pass where you can travel with all buses and the funicular as much as you like for a whole day (24h from the time you purchase it).
The price isn't much more than a one way ticket, so it's most likely the best deal. You can also buy a range of other tickets, such as 3-day passes or 1 day passes including airport bus. You can buy these tickets at the airport ticket office, the bus station, and from ticket machines for Bergamo Italy.
Best Time to Visit Italy
Best Festivals in Europe
Best Food City in Italy ~ Best Places to Eat in Italy
Turin Italy Forgotten Food Capital
How Do I Use My Cell Phone While Traveling to Europe