Weird Signs – One of the challenges of travel is finding your way around.
If you are lucky, you will be in a country where there is plenty of clear signage.
Usually, it proves to be very helpful, but, as you will see, that is not always the case.
Not everyone can order pre-printed signs from somewhere like mydoorsign.com, signage which always make sense.
Weird Signs
Often, creating signage is left down to someone who has a wicked sense of humor, which produces some interesting and often amusing results.
Here are a few great examples.
Vampires live here
Forks, Washington is where the Twilight Saga books were set, a fact that attracts thousands of tourists there, every year.
So, the person who created the town´s sign did have a good reason for stating that the population is 3,175 and vampires 8.
Weird Alaskan road signs
The Grande Denali Lodge in Alaska is located at the end of a very windy and steep road.
It also has some sheer drops, which for drivers who are not used to these sorts of roads is distracting and off-putting.
To counter this, the hotel's owners decided to put up some amusing and unusual road signs.
They are placed to draw attention on the road.
These unusual signs have proven to be so popular that they have gradually transformed into a tourist attraction in their own right.
The one of a giant mosquito carrying off a man has even been turned into a fridge magnet.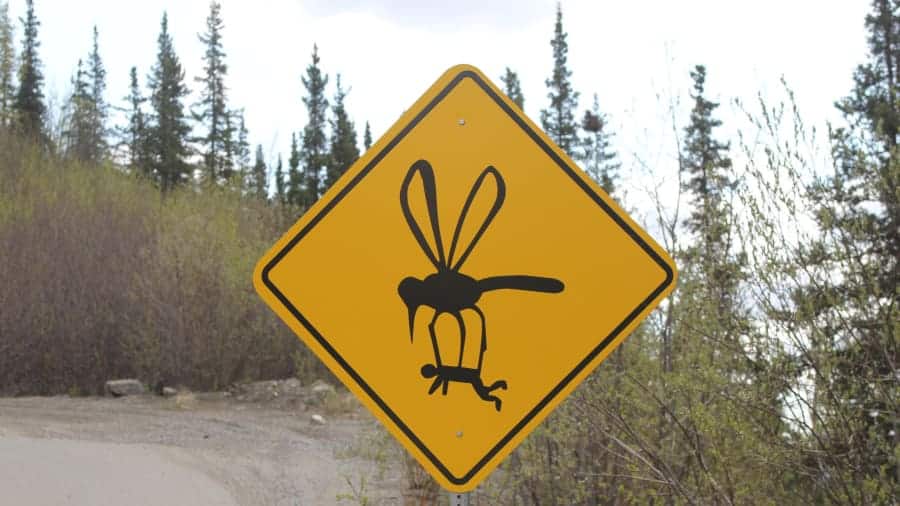 People keep coming up with more amusing and clever ideas, so additional signs are being made.
You can take a look at 11 of the best ones, here.
Humped pelican crossing
In Greenwich, London there is a sign set under a traffic lights warning triangle that warns of a "humped Pelican crossing".
Local drivers fully understand the warning, but it confuses no end of tourists.
This is mostly because they have no idea that a pelican crossing refers to a crosswalk that also has a speed bump built into it.
So, when they see it their first thought is that it refers to a pelican that is maybe crossing the road.
The use of the word humped also causes confusion and leads to some wry smiles.
You regularly see this particular sign being discussed on travel forums like TripAdvisor.
Sign not in use signs
Every now and again, when driving in the UK, you will come across a sign that says "sign not in use".
Why the empty post is not just capped off or removed instead of such a confusing sign being installed has never been explained.
Secret nuclear bunker sign
There is an old nuclear bunker located near Kelvdon Hatch, in Essex, UK.
When it was built, nobody knew that it existed.
It literally was a secret bunker.
But, not anymore, there are several large brown signs that direct tourists to what is now an innovative and interesting museum.
These signs raise eyebrows and make people smile.